This long est wedding fair set in a 12th century venue is always worth a visit. Meet great suppliers, and a watch two fashion shows.
About this event
The Wedding Fair features up to 30 leading exhibitors from North Hertfordshire and beyond with wedding professionals, covering every aspect of your wedding including some you might not have considered!
There are two professional fashion shows at 12.30pm and 2.00pm on our signature catwalk featuring some of the very latest bridal gowns, bridesmaid outfits and Menswear, together with an array of live entertainment.
Letchworth Hall will be dressed for you to view and knowledgeable hotel staff we be present to show you around and to discuss your wedding ideas.
Why not relax with a cool drink in the historic bar and hall dating back to 12th Century.
*** Please visit our website and book your free tickets and your time slot.
*** Interested in exhibiting? Visit our website and book your stand online today!
A warm welcome awaits, and we look forward to meeting you.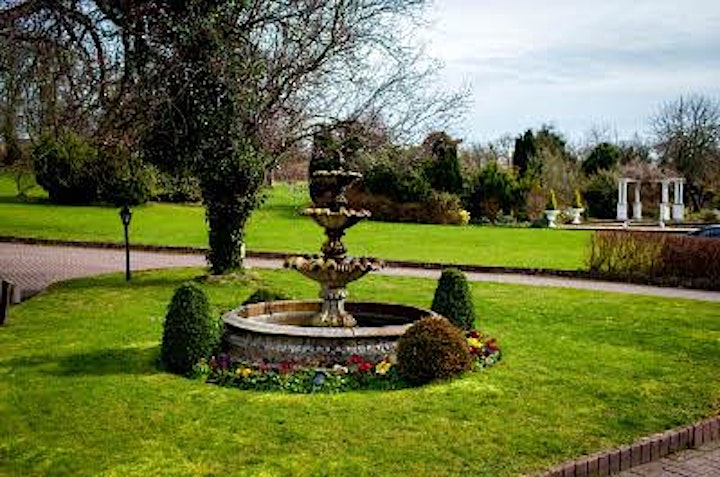 About Letchworth Hall Hotel
This fascinating manor house is said to have been built by Sir William Lytton, Lord of the manor of Knebworth during the reign of James I, on the site of an earlier house. It still retains many of its original features including a Minstrels Gallery, a glorious Jacobean fireplace and mellow oak panelling in the magnificent Great Hall.
The venue itself is stunning and its views and surroundings are a photographer's delight, providing the perfect backdrop for those special wedding photos with a setting like no other, for a wedding like no other.
A distinctive blend of exclusivity that makes Letchworth Hall a most fitting venue for your wedding reception. A beautiful setting, fabulous rooms, fine cuisine and our years of professional experience will ensure that this most special of days remains not only memorable, but is also tailored exactly to your requirements.
The Alington and Marston Suites can accommodate 130/200 guests for a Wedding Breakfast and 240/300 for an Evening Reception respectively. Smaller weddings can be taken in the Great Hall and in the Conservatory. The hotel is licensed to hold Civil Ceremonies and is able to sit from 4 to 300 guests for a Civil Ceremony.
This service is only available to bookings where the complete wedding package is booked at the hotel ie: Civil Ceremony, Wedding Breakfast and an Evening Reception. All guests staying overnight will receive complimentary access to Nuffield Health Centre next door, with access to the gym, pool and spa.
Organiser of The Letchworth Hall Wedding Fair
Planning your Big Day can be one of the most enjoyable and exciting times for you, your family and friends, but where to start?
For over 30 years we've been working with leading wedding venues and inspirational exhibitors to create local Wedding Fairs that provide a unique opportunity to experience and meet (face-to-face) in a relaxed informal atmosphere wedding services and products that you might choose for your special day.
Each Wedding Fair is held within beautiful, prestigious Wedding Venue where knowledgeable staff are present to offer guided tours and to answer any questions or just to offer advice.
Whether you're looking for a designer wedding dress, bespoke wedding rings, a sumptuous cake, a walking table or even a brass band all have been present at our wedding fairs, the type of products and services on display will certainly intrigue and enthral. Many exhibitors offer free examples or tasty treats (subject to COVID-19 rules and regulations) whilst others have exclusive offers, free gifts and much more besides.
When planning a wedding the number of permutations, products and services is endless, our exhibitors offer a wealth of experience and are always happy to provide invaluable tips and advice so do make sure to engage with them when visiting one of our wedding fairs.
Many of our wedding fairs have fashion shows, these provide the perfect opportunity to see the dress of your dreams professionally modelled on the catwalk, often menswear is shown too plus outfits for the little ones. The fashion shows also provide a great showcase for musicians, magicians and so much more besides, so be sure to take a seat, relax and enjoy.
We hope that enjoy our wedding fairs and that you find them both enjoyable and informative, please register with us and pop along. We look forward to meeting you.Click here to start your planning.