The Leverhulme Prize Distinguished Speaker Series lecture with Dr. Kori Sch...
Description
The KCL Centre for Grand Strategy is delighted to host a public lecture by Dr. Kori Schake on the subject of her most recent book, Safe Passage: The Transition from British to American Hegemony (Harvard University Press).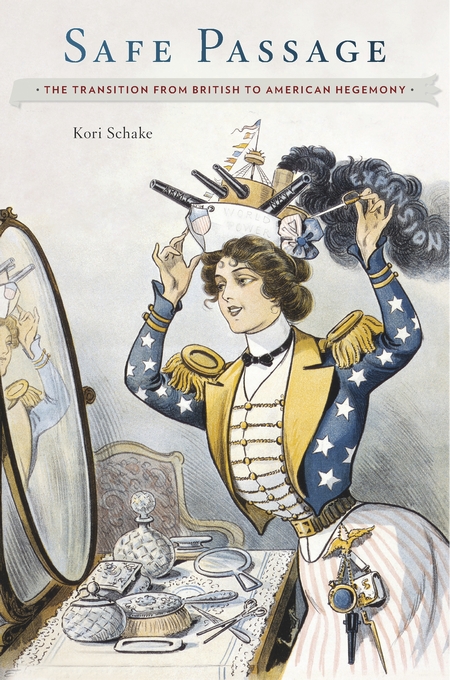 About the book
History records only one peaceful transition of hegemonic power: the passage from British to American dominance of the international order. What made that transition uniquely cooperative and nonviolent? Does it offer lessons to guide policy as the United States faces its own challengers to the order it has enforced since the 1940s? To answer these questions, Kori Schake explores nine points of crisis or tension between Britain and the United States, from the Monroe Doctrine in 1823 to the establishment of the unequal "special relationship" during World War II.
Over this period, Safe Passage shows, the United States gradually changed the rules that Britain had established at its imperial height. It was able to do so peacefully because, during the crucial years, Britain and the United States came to look alike to each other and different from other nations. Britain followed America's lead in becoming more democratic, while the United States, because of its conquest of the American West, developed an imperial cast of mind. Until the end of World War II, both countries paid more attention to their cumulative power relative to other states in the order than to their individual power relative to each other.
The factors that made the Anglo-American transition peaceful, notably the convergence in their domestic ideologies, are unlikely to apply in future transitions, Schake concludes. We are much more likely to see high-stake standoffs among competing powers attempting to shape the international order to reflect the starkly different ideologies that prevail at home.
About Dr. Schake
Dr. Kori Schake is a distinguished research fellow at the Hoover Institution. She is the editor, with Jim Mattis, of the book Warriors and Citizens: American Views of Our Military. She teaches Thinking About War at Stanford, is a contributing editor at the Atlantic, and also writes for War on the Rocks and Foreign Policy.
She has served in various policy roles including at the White House for the National Security Council; at the Department of Defense for the Office of the Secretary and Joint Chiefs of Staff and the State Department for the Policy Planning Staff. During the 2008 presidential election, she was Senior Policy Advisor on the McCain-Palin campaign.
Her recent publications include: Republican Foreign Policy After Trump (Survival, Fall 2016), National Security Challenges for the Next President (Orbis, Winter 2017), Will Washington Abandon the Order?, (Foreign Affairs, Jan/Feb 2017).