The Liberating Path: Buddha Shakyamuni Empowerment with Gen Kelsang Gomchen...
Description
THE LIBERATING PATH
Buddha Shakyamuni Empowerment & Teachings on the Four Noble Truths
Sat 30 – Sun 31 March with Gen Kelsang Gomchen
at our Meditation Centre in Kensington
---
Make a special connection with the founder of Buddhism and discover the path to perfect freedom that he revealed.
For thousands of years Buddha's teachings and example have touched the hearts of many transforming their life into one of great meaning and benefit. His teachings are universally applicable and everybody everywhere can benefit from his advice on how to find happiness and freedom from suffering through contemplating what are known as "The Four Noble Truths." These teachings will challenge our ordinary view of the world and help us develop a heartfelt wish for liberation.
On Saturday, Gen Gomchen will grant the blessing empowerment of Buddha Shakyamuni, the founder of Buddhism. This ceremony is like a guided meditation that will help us to make a closer connection with Buddha, begin to feel his beneficial influence in our life and be inspired to follow in his footsteps along the liberating path that he revealed.
---
ABOUT THE TEACHER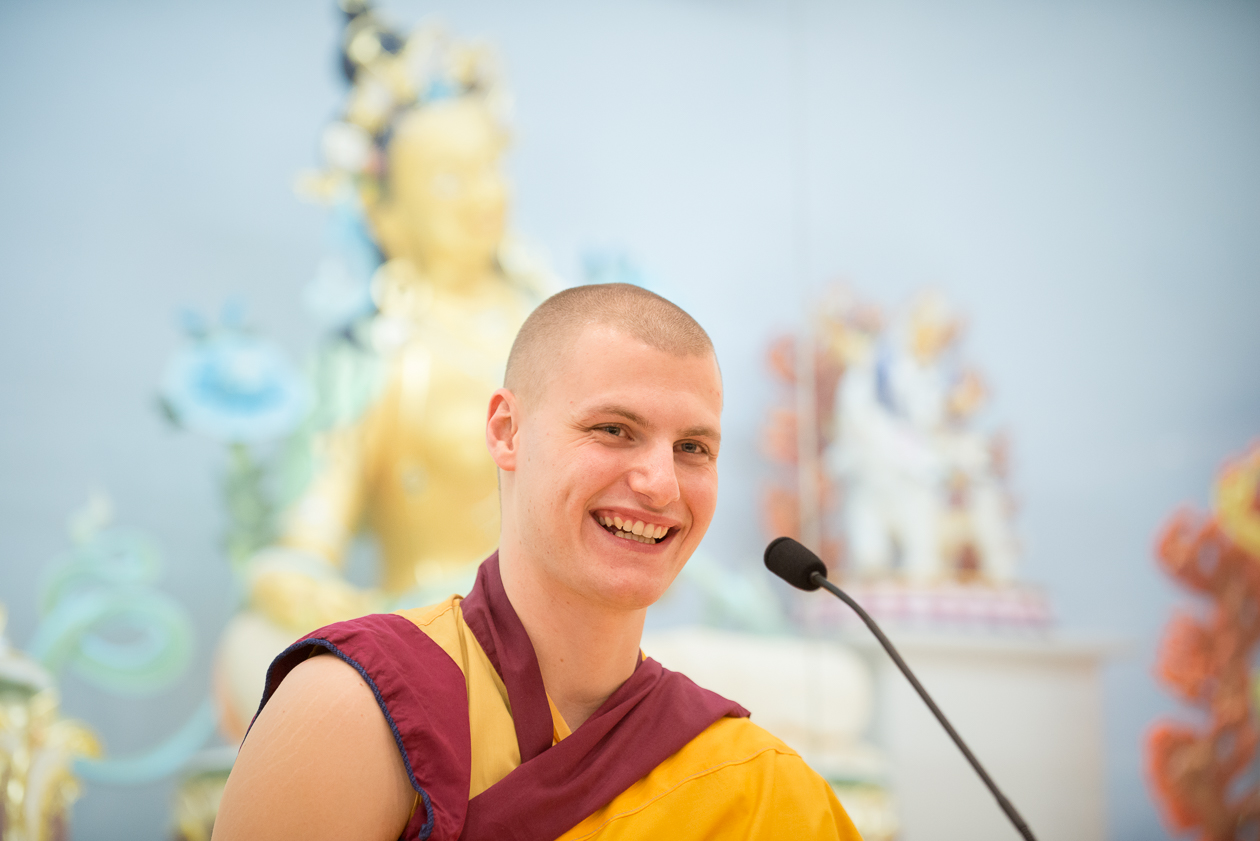 Gen Kelsang Gomchen is a qualified Kadampa practitioner and teacher of Kadampa Buddhism. He has received extensive teachings of both Sutra and Tantra including the empowerments of Highest Yoga Tantra from Venerable Geshe Kelsang Gyatso Rinpoche. He has completed an intensive Special Teacher Training Programme with our General Spiritual Director, Gen-la Kelsang Dekyong, and engaged sincerely in meditation retreats on both Sutra and Tantra.
He is known for his ability to inspire others through sincere practice and to present the deeper meanings of Venerable-Geshe-la's books in a way that is practical and relevant to all who listen. He has taught extensively throughout the UK and recently Venerable Geshe-la requested him to teach at KMC London in both the Temple and our city centre space in Kensington.