Description
AN EVENING NOT TO BE MISSED!!!!!!!!!!!!!!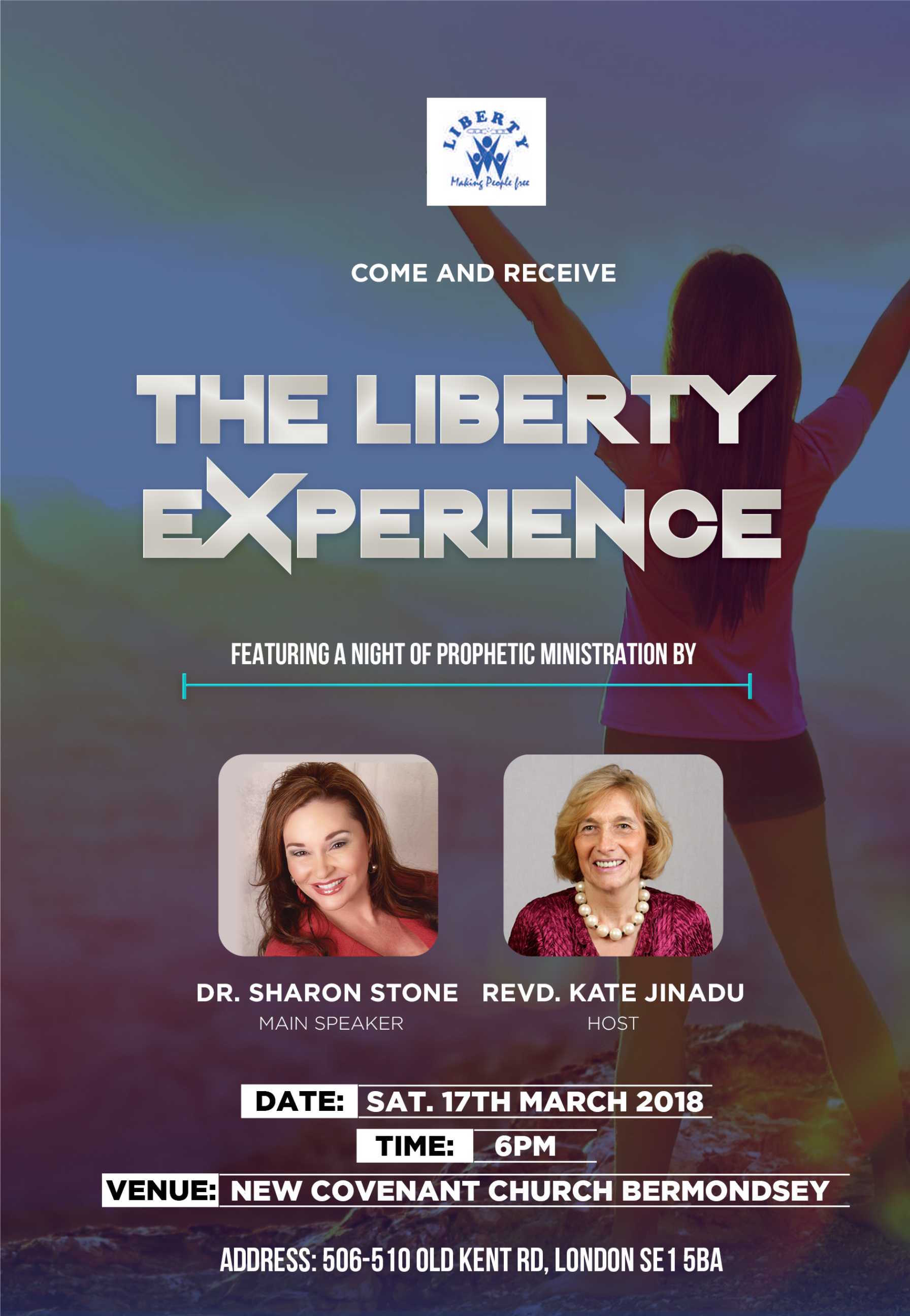 1. A chance for you to experience a radical, dynamic encounter with Jesus.
2. A chance to Meet the Liberty Team and see the work they have been doing for the past 18 years. The Liberty Team have been transforming lives in Nigeria through providing 30,000 free medical checks, 600+ cataract surgeries, 2 free schools and much, much more.
3.Have an opportunity to experience transformation through the amazing and impactful ministry of the Dr Sharon Stone
SEE YOU THERE!!!!