Come and celebrate the launch of Arthur der Weduwen and Andrew Pettegree's The Library: A Fragile History, under the Portico's famous dome.
About this event
'A sweeping, absorbing history, deeply researched, of that extraordinary and enduring phenomenon: the library' – Richard Ovenden
Andrew Pettegree and Arthur der Weduwen explore the embattled history of the library, from the ancient world to the present day.
Famed across the known world, jealously guarded by private collectors, built up over centuries, destroyed in a single day, ornamented with gold leaf and frescoes or filled with bean bags and children's drawings - the history of the library is rich, varied and stuffed full of incident.
Featuring the Portico Library, The Library: A Fragile History is the first major history of its kind, exploring the contested and dramatic history of the library, from the famous collections to the embattled public resources we cherish today. Along the way, they introduce us to the antiquarians and philanthropists who shaped the world's great collections, trace the rise and fall of fashions and tastes, and reveal the high crimes and misdemeanours committed in pursuit of rare and valuable manuscripts.
Andrew Pettegree holds a professorship at St Andrews University and is one of the leading experts on Europe during the Reformation. He is the author of The Invention of News, which won the Goldsmith Prize and Brand Luther, among other publications.
Arthur der Weduwen is a British Academy Postdoctoral Fellow and Deputy Director of the Universal Short Title Catalogue project at St Andrews. This is his fifth book.
The Library: A Fragile History can be ordered through our bookshop.This event will take place in-person at The Portico Library with limited capacity and in alignment with up-to-date government COVID recommendations. Doors (and the bar) open at 6:30pm for a 7.00pm start.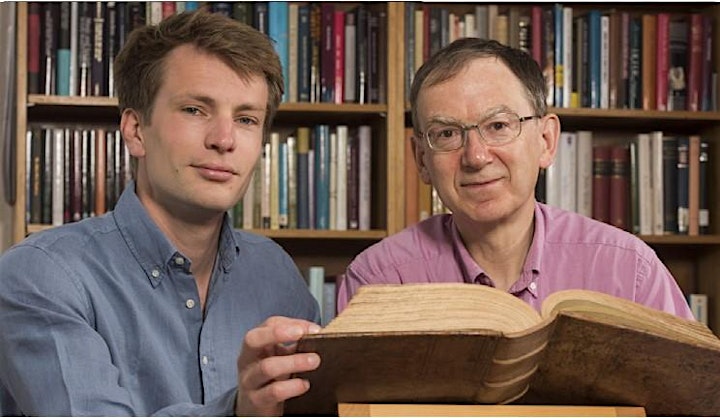 Organiser of The Library : A Fragile History