Event Information
Location
Dilston Chapel
Cambian Dilston College
Corbridge
NE45 5RJ
United Kingdom
The remarkable life and adventures of John Roy Start, Jacobite loyalist, Colonel of the Edinburgh Regiment at Culloden, and Gaelic Bard.
About this event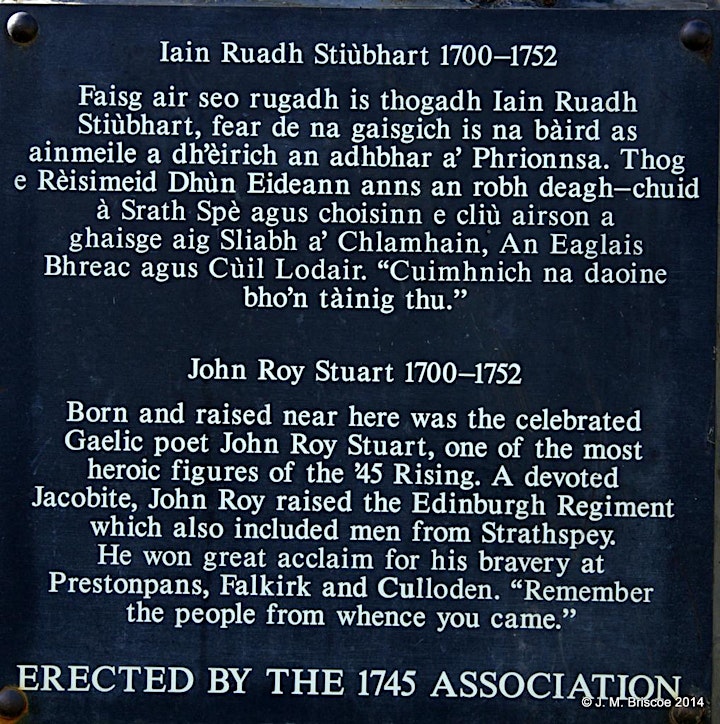 This talk by Michael Nevin, Chairman of The 1745 Association, is organised by The Fifteen, the Northumbrian Jacobite Society. Michael will tell the story of John Roy's remarkable life and adventures in three chapters:
Chapter 1: Education of a Poet, 1700 – 1735, including The Lament for Lady MacIntosh, a timeless elegy to those who have died before their time. In the poem, John Roy evokes the power of nature to capture the calamity of her early death.
Chapter 2: The Jacobite Warrior. Seven incidents during the Rising of 1745:
• Blair Atholl, September 1st 1745
• Castle Dounie, seat of the Clan Fraser: the fateful meeting between John Roy and Lord Lovat, September 10th 1745
• Duddingston and Prestonpans: September 19th – 21st 1745
• Holyrood: The Council of War, October 30th 1745
• Falkirk Muir: January 17th 1746
• The Night March on Nairn, April 15th 1746
• Culloden Moor, April 16th 1746
Chapter 3: The Bard of Culloden.
This chapter tells the story of the five poems that John Roy composed while on the run in the Highlands after the Battle of Culloden. During this period, John Roy used poetry and songs to help him survive the Five Stages of Grief that all humans experience after catastrophic loss according to Swiss psychologist Elizabeth Kübler Ross: denial, anger, bargaining, depression and, finally, some measure of acceptance. The story concludes with a few lines in Gaelic and English from John Roy's last and greatest poem, The Day of Culloden.
Date and time
Location
Dilston Chapel
Cambian Dilston College
Corbridge
NE45 5RJ
United Kingdom