Description
"It's Like Magic" - The Sunday Telegraph
Would you like to master your life with the mindset techniques of high performers?
Your performance is a product of your 'state'. In a bad state everything seems like a problem, in your optimum state you feel like you can handle almost anything.
You can become your own coach and change your own state to achieve things that you never imagined possible.
"These three inspirational, funny and down-to-earth men keep us on tenterhooks with inspiring stories, but there's a lot more to the Life Event than loud music and stories of Olympic dreams (from Taylor), free climbing perilous peaks (from Weeks) and becoming CEO of your own company at 25 years old (from Scott). By the end I'm in a very different physical and mental space. It's like magic, only, without any actual magic at all."
Lucy Fry – The Sunday Telegraph
YOUR COACHES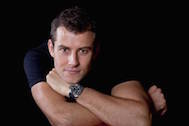 Mike Weeks
With clients ranging from A-list celebrities in LA to trauma victims in the slums of Haiti and drug addicts on the streets of London, Mike is one of the world's most extreme change agents. He is an elite climber, who for many years went rope-free on rock faces around the world. Mike is also a successful TV and Film producer, and the creator of 'Jack Osbourne- Adrenaline Junkie'.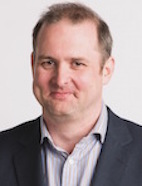 Daryll Scott
Daryll is an entrepreneur with a string of successful businesses both past and present. He works as a change agent for several large organisations and has a private therapy practice taking on 'impossible' cases. He is a developer in the field of Neuro-Linguistic Programming (NLP) and has authored four books, including one for children.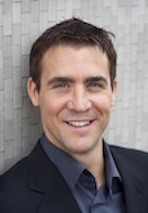 Leon Taylor
Leon is an Olympic Silver Medallist (Athens 2004) and invented the world's most difficult dive. In addition to his achievements, he has been a mentor to Tom Dayley and 2012 Triple Paralympic Gold Medallist Sophie Christiansen OBE. His first book 'Mentor' was released in 2010. Leon is also a BBC Sports Commentator and a judge on ITV's 'Splash'.
Details:
Arrive from 9:00
The experience will begin promptly at 10:00 and finish at 16:30 no both days.