Description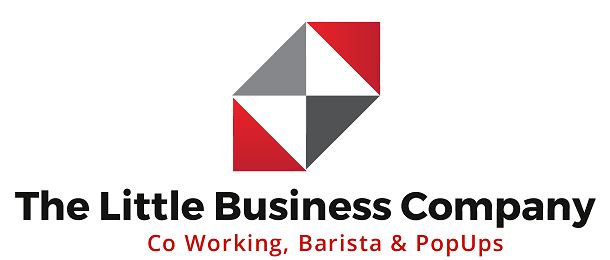 WELLINGTON TOWN CENTRE LAUNCHED A NEW BUSINESS & RETAIL HUB thanks to High Street Fund.
To be operational throughout 2017
IN HOUSE BUSINESSES: The Barista & Deli Counter from Mendez & Co and first floor Commercial Kitchen for Nature's Secret
FOR SMALL BUSINESS OWNERS / FREELANCERS / HOMEWORKERS AND ENTREPRENEURS
- Business in a Box advertising for local independents £10 per month
- Members Co Working / Hot Desking space Business Lounge for entrepreneurs £50 per month x 5 days a week access
- PopUp Office self contained with storage for 1-2 persons £150 per month all inclusive
INFORMATION AND ENTREPRENEUR EVENTS
- Start Up Loan Centre with advice and business plan support
- Monthly Start Up Boot Camps and Workshops (free of charge)
- Town Centre Info Point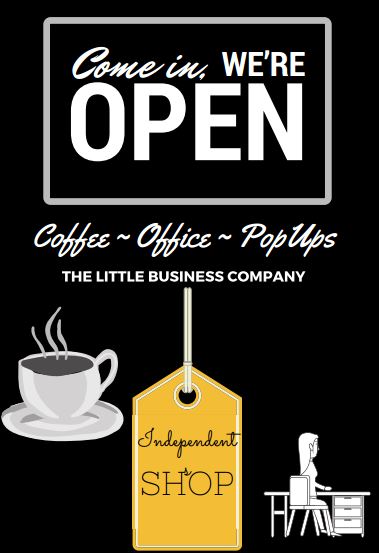 BACKGROUND
THE LITTLE BUSINESS COMPANY
is located in the town's Market Square and is the first venue of its kind in the region to provide a mix of co-working desks with popup shop & business meeting space alongside a barista & deli counter.

The idea for THE LITTLE BUSINESS COMPANY came from the county's Enterprise Partnership having spent the past decade launching business hubs and now making the move to connect the hubs to 'high street revival' regeneration efforts, providing town based services and bringing entrepreneurs into town centres.

With the backing of Wellington Town Council, a bid was submitted to the Telford & Wrekin High Street Fund for part funding of the town centre venue.

The project has been supported by the Cooperative Bank who have provided the premises to create space for businesses to sell & network as well as promote their local goods and services, co work on a daily basis and attend inspirational events and retail promotions.

THE LITTLE BUSINESS COMPANY promises to be a powerful new addition to the 'high street' offer and one which will draw increased footfall and local spend, breathing much-needed new life into the town centre by bringing an empty building back into use and providing a productive work and meeting place for the business community as well as a host of PopUp events for local people of all ages to enjoy.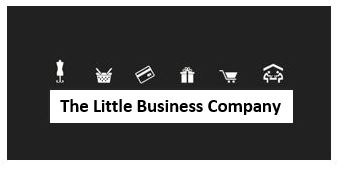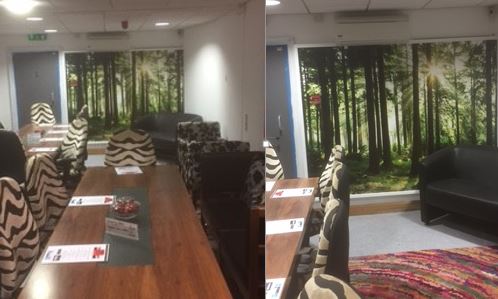 MINI POPUP OFFICE RENTAL
£150 a MONTH
BUSINESS IN A BOX
£10 a month to advertise your products / services in a box within The Little Business Company barista area. The fee also includes an ad for your business on our LOCAL BUSINESS BOARD. Pay first month on this booking page and onward months will be invoiced
CO WORKING
£50 per calendar month
The benefits of co working for entrepreneurs who are home based, freelancers on the move or employees away from the office - are numerous. A mix of co workers produces entrepreneurial energy and meeting people from other business sectors just never has a downside. Working with a bustle of other energy around is proven to make co workers more productive and with subsidised fees at this co working business lounge, the benefits are all 'plus'.
EVENTS
Enterprise Nation Start Up Boot Camps Monthly FREE EVENTS 11am - 1pm second Monday of the month
Starting Her Enterprise SHE for female entrepreneurs Monthly FREE EVENTS 11am - 1pm third Wednesday of the month
Please email for booking these events fay@startup-hub.co.uk