Location
Seven Sisters Country Park
Pump Barn
Exceat
Exceat
BN25 4AD
United Kingdom
Want to look under the waves of our Marine Conservation Zone, without getting wet? Come and explore in a new VR experience. Fun for all
About this event

EASTER HOLIDAYS
During the Easter holiday, we've teamed up with Sussex Wildlife Trust to present The Living Coast Undersea Experience on Wednesday 17 April 2019.
The day will run from 10.30am to 4pm at Seven Sisters Country Park in the Pump Barn.
What is The Living Coast Undersea Experience? It's a unique VR experience that lets users of all ages try the experience of diving in the Beachy Head West Marine Conservation Zone, which runs between Brighton Marina and Beachy Head, without getting wet.
Wearing a VR headset, you can explore a 3.5m square area amidst the area's unique chalk gullies, where you can investigate the chalk reef and experience marine life such as the short snouted seahorse, undulate rays & moon jellyfish.
The session will also include marine related arts and craft activity with Sussex Wildlife Trust team, so you can have loads of fun playing and learning.
TICKETS
We are offering the 40 minute experience in 45-minute slots, suitable for individuals or groups, with a maximum capacity of 18 people per slot.
Tickets are £3.50 per person.
Each ticket is for a 40-minute session.
There are 18 tickets per slot available to book.
We are running The Living Coast Undersea Experience with slots at the following times:
Slot 1: 10.30am- 11.15am
Slot 2: 11.15am - 12pm
Slot 3: 12pm - 12.45pm
Slot 4: 12.45pm- 1.30pm
Slot 5: 1.30pm - 2.15pm
Slot 6: 2.15pm - 3pm
Slot 7: 3pm - 3.45pm
Slot 8: 3.45pm - 4.30pm
Booking for The Living Coast Undersea Experience is highly advised, but people are welcome to turn up and see if any spaces are still available. In the case of cancellations, please check our website.
We suggest arriving 5-10 mins before your time slot to ensure smooth running for all.
We will do our best to stick to the timings, but please bear in mind that some slippage may occur due to the wide range of people accessing this experience.
VENUE
Seven Sisters Country Park
Pump Barn
Exceat
East Sussex
BN25 4AD
PRIVACY POLICY
The Living Coast Undersea Experience is produced by KP Projects CIC. The information provided will only use the contact details you have provided for delivering of the experience. Once the event has past and all financial transactions have been completed all personal information is deleted.
To view our full Privacy Policy, see kp-projects.co.uk/privacy-policy/
ABOUT THE PROJECT
The Living Coast Undersea Experience (TLCUE) is a new project by KP Projects CIC.
TLCUE has been produced in partnership with internationally renowned artist Simon Wilkinson of CiRCA69 and supported by The Living Coast Brighton & Lewes Downs, Sussex Inshore Fisheries & Conservation Authority, and Sussex Wildlife Trust.
The project is funded by Arts Council England, National Maritime Aquarium, Sussex Community Foundation, Heritage Lottery Fund and South Downs National Park Authority.
For more information see: kp-projects.co.uk/the-living-coast-undersea-experience/
Situated in the South Downs National Park, the Seven Sisters Country Park is made up of 280 hectares of chalk cliffs, meandering river valley and open chalk grassland. It is a popular place for a number of outdoor activities including walking, bird watching, cycling, canoeing and paddle boarding. Or if you simply want to take in the surroundings relax at Saltmarsh cafe and rooms, located behind the visitors centre.
The Country Park is named after the famous Seven Sisters chalk cliffs on one of Britain's finest unspoilt coastlines.
https://www.sevensisters.org.uk/
With over 33,000 members and 32 nature reserves, Sussex Wildlife Trust, a registered charity, is the leading nature conservation organisation in the county. Formed in 1961, it is one of a network of 46 Wildlife Trusts across the UK totalling 800,000 members.
 It manages over 5,000 acres of prime woodland, heathland and meadow habitat, including some of the finest wild places in Sussex working with local communities in both urban and rural green spaces to look after the plants and animals – today and for future generations.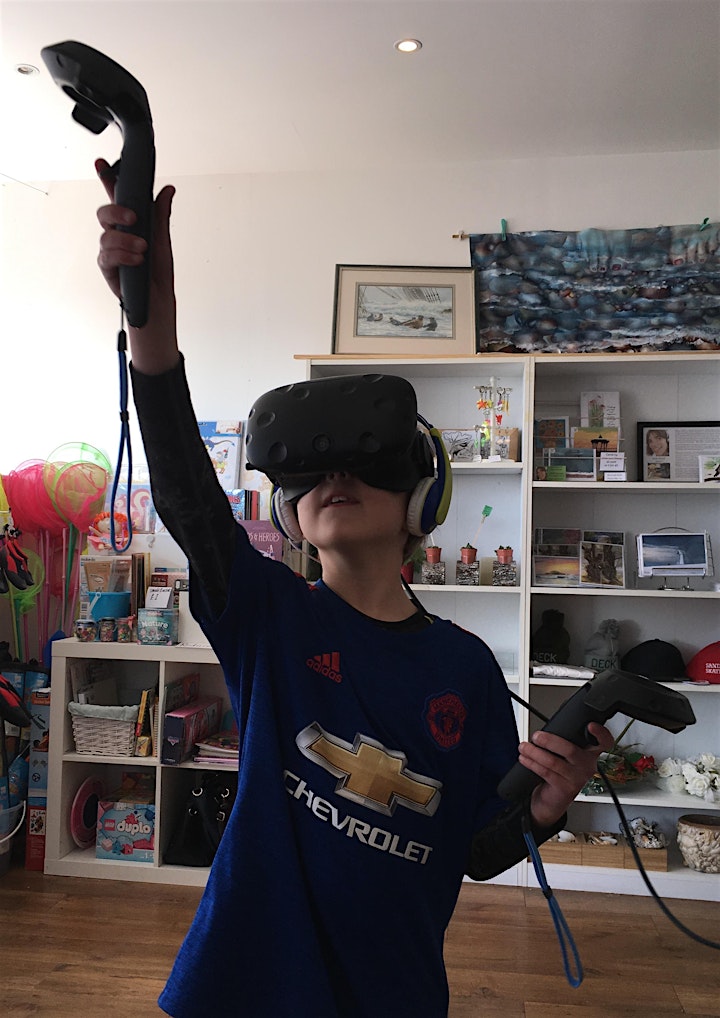 Sarah Ward, Living Seas Officer, Sussex Wildlife Trust has a go