About this Event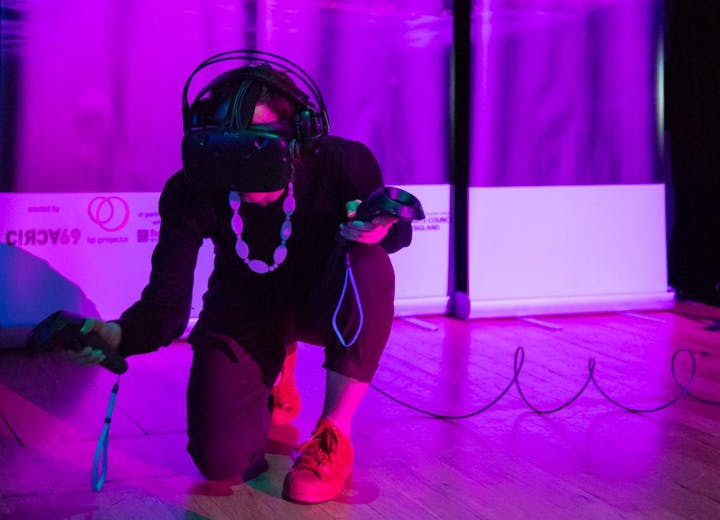 For this February half term, we've teamed up with the Beacon Hub & Art Pod to present our latest project, The Living Coast Undersea Experience.
Book for Virtual Seality workshops during the day on 19 & 20 Feb or join us for 2 special evening sessions on 21 & 22 February.
What is it? The Living Coast Undersea Experience is a unique VR experience & 360o film that lets users of all ages the experience of diving in the Marine Conservation Zone, which runs between Brighton Marina and Beachy Head, without getting wet.
Wearing a VR headset, you can explore a 3.5m square area amidst the area's unique chalk gullies, where you can explore the chalk reef and experience marine life such as the Short Snouted Seahorse, Undulate Rays & Moon Jellyfish.
PROGRAMME FOR 21 & 22 FEB 2019
We are offering the experience in 20 minute slots, suitable for individuals or groups of up to 4 or 5 people.
Tickets are £5 per slot.
Atlanta Cook, a marine environment expert, will be running a free Teach on the Beach table to help visitors learn more about the local environment, and at 7pm will be giving a free informative talk open to all.
6pm Slot 1
6.20pm Slot 2
6.40pm Slot 3
7pm Talk by Atlanta Cook (Beacon Hub)
7.10pm Slot 4
7.30pm Slot 5
7.50pm Slot 6
Booking for The Living Coast Undersea Experience is highly advised, but people are welcome to turn up and see if any spaces are still available.
The evening sessions will run from 6pm-8.10pm and open to the public.
VENUE
Artpod Rottingdean
20-22 Lower High St
Rottingdean
Brighton
BN27HR
Artpod Rottingdean is at the seafront end of Rottingdean village.
Please note: although the venue has wide front doors with a very small step into the space, the doorway to the toilet is not currently wheelchair accessible.
ABOUT THE PROJECT
The Living Coast Undersea Experience is a new project by Karen Poley, Director of KP Projects CIC, produced in partnership with internationally renowned artist Simon Wilkinson of CiRCA69 and supported by The Living Coast Brighton & Lewes Downs, South Downs National Park Authority, Sussex Inshore Fisheries & Conservation Authority, and Sussex Wildlife Trust.
The project is funded by Arts Council England, National Maritime Aquarium, Sussex Community Foundation, Heritage Lottery Fund and South Downs National Park Authority.
For more information see: kp-projects.co.uk/the-living-coast-undersea-experience/
The Living Coast Undersea Experience VR from Simon Wilkinson on Vimeo.