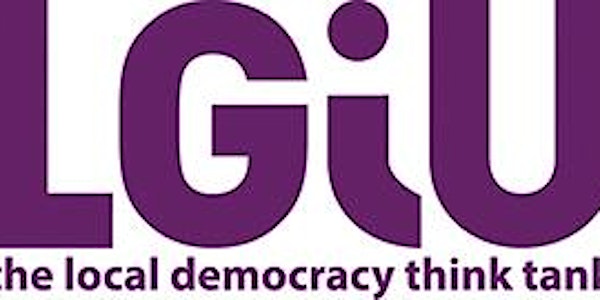 The Local Authority & The Sharing Economy: Sustainable Community Action
Location
NCVO
8 All Saints Street
London
N1 9RL
United Kingdom
Description
Click here to check if your organisation is an LGiU member
Description:
This Seminar will focus on how local authorities might unleash the power of the sharing economy for their local communities and for collaboration between agencies.
The Sharing Economy is a socio-economic ecosystem built around the sharing of human and physical resources. It includes the shared creation, production, distribution, trade and consumption of goods and services by different people and organisations.
It is estimated that 25% of UK adults are already sharing online and that global revenues in the sharing economy could rise from £9 billion today to £230 billion in 2025.
The sharing economy allows people to share property, resources, time and skills across online platforms. This can unlock previously unused, or under-used assets – helping people make money from their empty spare room and the tools in their sheds they use once a year. It allows people to go from owning expensive assets, such as cars, to paying for them only when they need them.
Local authorities are increasingly looking at the sharing economy and how it might work for them to enable and empower communities, to provide community care for those in need and to optimize the resources that they can share with other agencies.
This is a tremendous opportunity for local government, which many cities are recognising. And this is happening globally. The City of Flagstaff, Arizona, is supporting a Sharing Economy which emerged out of economic necessity by incubating Fix-it Clinics and developing a website of all the reuse and repair options. Montreal, Québec, is realizing its transportation goals by integrating bike and car-sharing systems with public transit and taxi companies.
In the UK some local authorities are looking at sharing the local authority's building with local community groups; building new housing developments with car club bays incorporated and integrated into the local transport network and creating local online hubs where residents and businesses can share their skills and possessions with each other.
Participants of this workshop will gain:
An understanding of what a collaborative economy is.

Some ideas of how the sharing economy can be developed locally.

The role of the local authority in enabling and facilitating the sharing economy

How sharing can be used to empower communities and individuals.

Some case studies of how the sharing economy is working in practice

The vital role of digital platforms in the collaborative economy.

Timely feedback and next steps
The programme*
The morning session will look at what the sharing economy is and how local government can play a central role in developing sharing at a community and resource level.
The first two sessions will have key speakers from NESTA and the RSA who have been in the forefront of developing ideas around the sharing economy and how it can work at a local level. Jonathan Carr-West the CEO of the LGiU will also focus our thoughts on the central role of local government in enabling the sharing economy.
09.30 Coffee and Registration
10.00 Introduction to day and overview (Francis Sealey, GlobalNet21)
10.15 Local Government & The Sharing Economy (Jonathan Carr-West, CEO, LGiU)
10.30 Unleashing The Sharing Economy? (Helen Goulden Executive Director in Nesta's Innovation Lab)
10.50 Questions and discussion
11.10 Break Out into Working Groups
11.45 Feedback From Groups
12.05 Lunch
The afternoon will be divided in to three sections with two case studies each in the first two sessions – two that looks at the sharing community and the other two that looks at agency sharing in both resources and information. The third and final session and forum discussion will be how local authorities can develop not only the sharing economy but also an approach to "shared regulation" that is participatory.
12.40 Overview of Afternoon (Francis Sealey)
a. Community Sharing
12.50 Case Study 1 – Involving Your Local Community In the Sharing Economy - (Sam Stephens, StreetLife)
13.10 Case Study 2 – Time Banks (Lex Karlin, Barnet Time Bank)
b. Resource & Information Sharing
13.40 Case Study 3 – Interagency Collaboration & The Sharing Economy Daniel O'Connor from WarpIT
14.00 Case Study 4 – Avoiding The Silos - Skills Planning Through Sharing Data & Information (Rebecca Lovelace, Skills Planner)
14.20 Tea Break
14.30 Questions to Speakers
c. Shared Regulation
14.50 Shared Regulation - A New Approach to Local Governance: The need to develop a more collaborative and participatory approach. (Brhmie Balaram RSA)
15.10 Discussion & Comments on how local authorities might play a role in developing this collaborative approach.
15.35 Feedback on Day
15:50 Close
* This programme was correct at the time of publication but may be altered to reflect speaker changes that are beyond our control.
Speakers include:
Workshop facilitators:
Francis Sealey, GlobalNet21, a former producer at the BBC for The Open University, Francis has extensive experience of engaging with local communities and the use of social media.
Dr Jonathan Carr-West has been Chief Executive of the Local Government Information Unit (LGiU) since February 2013 where he leads on all aspects of the think tank's policy, membership and influencing work. With over 15 years' experience, Jonathan is a leading national expert on local government transformation, local democracy and public services. Some of his particular interests are in participative democracy, the evolving nature of public services and devolution. With extensive media profile and sector credibility, he has published on topics as diverse as localism and public service transformation, cognitive and behavioural science, and the politics of cultural memory.
Helen Goulden is Executive Director in Nesta's Innovation Lab. The main focus of the Lab is to support the creation of new ideas and help promising innovations to reach and benefit more people. This is combined this with a wider focus on policy and systems change to enable more and better ideas to flourish. The Lab's work is extensive, covering topics as diverse as digital education, the collaborative economy, government innovation, citizen engagement in public services, digital arts & media; as well as incubating the Centre for Challenge Prizes.
Brhmie Balaram was a researcher for the Independent Review of the Police Federation and for the influential RSA City Growth Commission. She continues to explore issues of institutional reform, economic inequality and labour market disadvantage while situated in the Public Services and Communities team. Previously, Brhmie worked at the Institute of Public Policy Research developing a progressive approach to UK migration policy.
Sam Stephens is the Chief Executive of the neighbourhood sharing website, Streetbank.com. Sam started Streetbank in 2010 after he saw a neighbour using hedge-cutters but didn't have the courage to ask if he could borrow them. Streetbank now has 25,000 members and was recently rated by the Times as one of the 50 websites you can't live without.
Rebecca Lovelace is the owner of Circle Three Consulting, a niche consultancy providing social inclusion support to the UK construction and built environment sector. The aim of Circle Three is to bring about social change through supporting construction and built environment companies – and the communities in which they operate – to better work together. Rebecca has been instrumental in developing SkillsPlanner that enables a targeted and collaborative approach to employment and training planning via a user-friendly, live and accessible skills data platform. It is about information sharing.
Lex Karlin is part of the Time Bank Network in the UK and is the coordinator of the Barnet Time Bank. Timebanking links people to share their time and skills. Everyone's time is equal: one hour of help earns one time credit to spend when you need it. We operate with an asset-based philosophy that everyone has something to give to help another regardless of age, ability or background - See more at:http://www.timebanking.org/about-tbuk/#sthash.CRBnp82s.dpuf
Daniel O'Connor is the founder of Warp It - a subscription-based networking software that connects organisations and allows them to get, give or loan a wide range of equipment. This includes anything from furniture to fixtures and fittings; electrical items to office consumables; and even specialist items such as engineering, medical and lab equipment. Since launching in 2011, the system has attracted 1000s of organisations, including private sector, central government, universities, hospitals and local authorities.