For ISVs and developers, join this webinar for a deep dive into the innovations that Microsoft IoT technology can bring to your applications
About this event
This the second in our series of Azure Maps "The Location of Things" live online webinars.
While cities are beginning to invest in connected solutions, to fully unlock their economic, social, environmental, and business value, cities need to use digital technologies to transform and interconnect key areas of their ecosystem - from roads to cars, buildings to energy grids, citizens to government, and cities to cities.
To enable urban experiences that are geospatially aware, Azure Maps provides several geospatial services including access to real-time traffic, public transit, and weather data.
In this webinar we will deep dive into Microsoft Azure IoT technology in relation to Smart Cities and Digital Twins:
• Explore capabilities
• Discover use cases
• Live demo
• Geospatial services
• Q&A session
We are fortunate to have as our presenters Justine Coates, Microsoft Maps Senior Technical Program Manager and Miriam Berhane Russom, Principal Program Manager at Microsoft, Azure IoT - Smart Cities.
There will be time for a Q&A so please bring your questions with you to make the most of this opportunity with key Microsoft experts.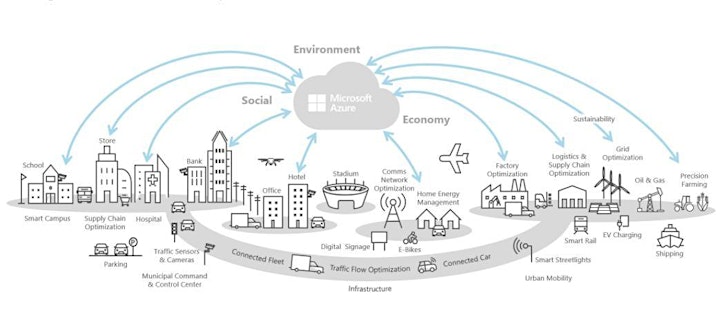 Organiser of The Location of Things: Smart Cities with Azure Maps, IoT and Digital Twins