The London Energy Transformation Initiative – a voluntary built environment...
Description
Energy Technologies Research Institute Lecture
The London Energy Transformation Initiative – a voluntary built environment movement putting London on the path to a zero carbon future
Guest lecturer and alumna Clara Bagenal George, will speak about her work as part of the London Energy Transformation Initiative (LETI). Clara spearheaded the 'Getting to Zero' campaign and has been instrumental in ensuring the new London plan will include proposals to show how the development will achieve zero-carbon on-site emissions by 2050, how peak energy demand is minimised and how annual energy use will be disclosed.
The Lecture will focus on the following areas
- An introduction to LETI- How the group started and how the group facilitated collaboration across disciplines
- How LETI has influenced the London Plan and how this will affect new development in London
- Development of the technical guidance roadmap- this year LETI is developing a technical guidance roadmap which will set out the approach, targets and benchmarks that developments in the UK need to achieve to reach Net Zero in operation. This means that by 2020 the developers, consultants and policy officers in London (and the UK) will have a reference point as to what their developments should achieve to ensure our climate change targets are met.
- Operational net zero carbon- presenting the work the LETI has done so far approach to zero carbon, net zero modeling, performance gap and on gathering industry consensus

All welcome.
Speaker Profile
Clara Bagenal George, Senior Engineer at Elementa Consulting and Mayor's Design Advocate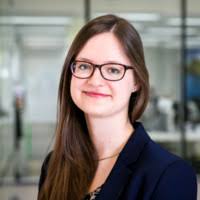 Sustainability specialist and Chartered Engineer, Clara is passionate about creating change in the built environment to work towards operational zero carbon buildings.
Clara joined Elementa Consulting member of Integral Group in 2014, as a Senior Engineer working across the sustainability and mechanical teams. She leads mechanical, environmental analysis and sustainability consulting projects. Working between these fields, Clara is able to develop and implement comprehensive energy and sustainability strategies on a wide number of developments. She works on many innovative low energy projects including Hackbridge Primary a Net Zero Energy and Passivhaus school and a fossil fuel free residential development in Brighton.
Clara is passionate about reducing carbon emissions, and ensuring that we meet our climate change goals. After feeling frustrated that policy in London did not necessarily lead to design choices that resulted in buildings with long term carbon emission reductions she initiated the London Energy Transformation Initiative (LETI) to try to change this. LETI has engaged over 250 industry professionals to put together collaborative cross sector policy recommendations for a zero emissions London. Clara has been appointed as one of the Mayors Design Advocates for Good Growth, partly in recognition for this work.
In 2017 Clara was awarded the UK Green Building Council Rising Star Award and earlier this year she won the CIBSE Building Performance Engineer of the Year Award. She holds a MEng in Architecture and Environmental Design from the University of Nottingham and is a qualified CIBSE Low Carbon Consultant. She advocates for change across the industry and has articles published in the CIBSE Journal, Building Magazine and Modern Building Services. She is a regular speaker throughout some of the industry's leading conferences; Ecobuild, CIBSE Build2Perform, Canadian Green Building Council 'Building Lasting Change' and Green Sky Thinking.
In addition to being passionate about sustainability, Clara also champions diversity and equality in the industry, and has established a Women in Engineering group at Elementa.
State Aid
This event is part-funded by the European Regional Development Fund 2014-2020. This event is classed as State Aid to participating businesses, but is delivered completely free of charge. For more information about the programme, please contact energy@nottingham.ac.uk