Description
The London Forex Expo is back on the 19th Semtpember 2020 - Central London
Join the top financial minds in the country and hear the insights of top thought-traders at The London Forex Expo is back and bigger than ever on the 19th September 2020, London with our most exciting and dynamic speaker line-up to date!
So you can deepen your knowledge...refine your strategies...and take your profits to a whole new level.
They'll share their insights, forecasts, and strategies on how the changing political climate will impact traders, so you can position yourselves to maximise gains and minimise risk in the year ahead. And I'd love for you to join us.
Learn how to improve your trading and performance and be one of the thousands traders who will benefit from our fantastic 20 innovative seminars and masterclasses.
Plus there is the opportunity to meet suppliers who will be showcasing the latest products and services to Traders.
Run by traders for traders, the full-day event will feature over 20 of the leading industry Here is a quick spotlight on some of the fantastic speakers at the show this year and a glimpse of the incredible advice, insight, stories, and secrets they will share.
Why attend?
Attending the London Forex Expo is your chance to meet professional traders such as Ashraf Laidi, David Paul , Zak Mir , A.Karim Yousfi , Bryan Noble , Paul Wallace..., learn more about our sponsors and their offers, and ultimately, build your own network. The agenda includes:
-Analysis of current markets
-Live trading sessions with experts
-Presentations of innovative solutions
Past Keynote speakers include: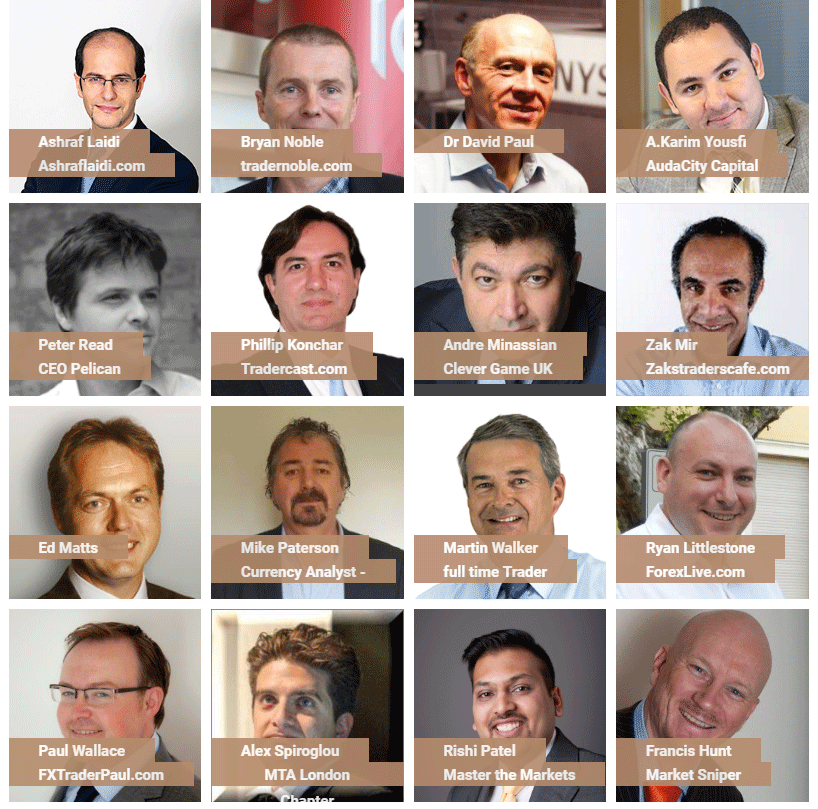 Our website: www.londonforexexpo.co.uk

Like us on Facebook and join the discussion.

Follow us on Twitter- @londonforexpo for live updates .
Sponsors