THE LONDON INSURANCE MARKET PEOPLE AWARDS 2019

Tuesday, 12 November 2019 from 18:00 to 23:30 (GMT)
Event Details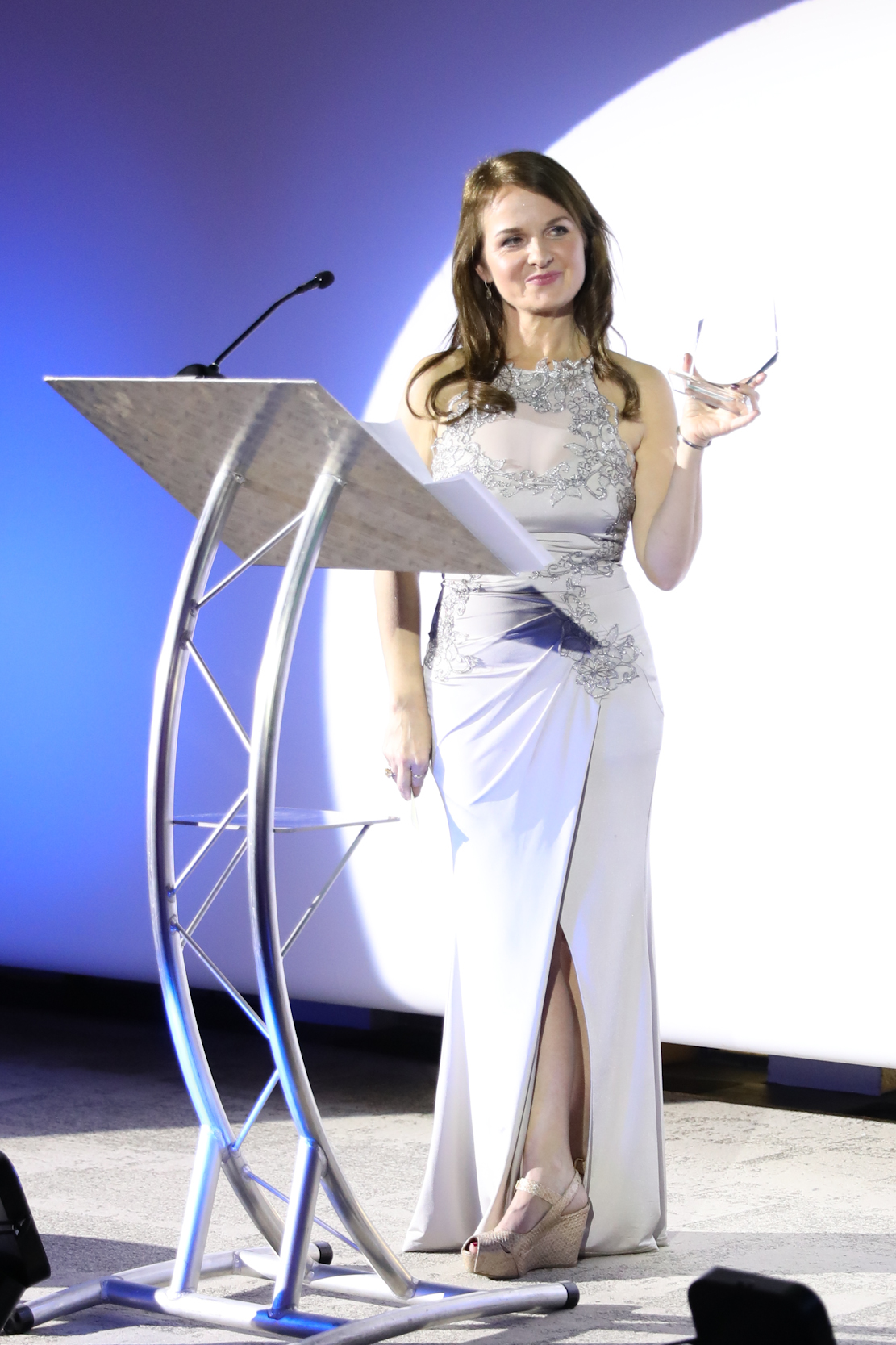 Dear Market Colleague
YOU'RE INVITED TO A VERY SPECIAL EVENT
You are warmly invited to the 4th Annual Market People Awards on Tuesday 12th November 2019, brought to you by LMForums, the networking and thought leadership group for insurance professionals and those supplying this important trading community with valuable products and services.
WHO'S INVITED?
Everyone, you don't need to be a member of LMForums to attend. This is an open event. Ticket prices vary depending upon whether you are a Market practitioner working for an insurer, broker, Lloyd's, trade association or a firm supplying products and services into this Market
RECOGNISING OUR REAL STARS
Each year, LMForums brings professionals together from all corners of the Market to recognise individuals, teams and companies who have made an outstanding contribution in the industry and the awards specifically recognise those who are making the Market a unique place to work.
This year, our awards will be bigger and better than ever - featuring some new award categories. We are also delighted to announce that the event will have an amazing showtime theme - so be ready for some spectacular performances - even from one or two market people you might recognise. 
A FAIR NOMINATION SYSTEM
Our awards have become a highlight for many professionals and firms across our Market - they are all about the people that make the EC3 environment a great place to work. The Awards are looking for not only professionals who do a great job, but those who go above and beyond to make their team, company or the Market a better place to work.
We operate a genuinely fair, open and transparent online nomination system, allowing any person, be they a frontline practitioner, a Chief Executive, a graduate or someone working for a supplier, to nominate an individual, team or company. Six independent senior level Market professionals will then judge all nominations and select our worthy winners. Each will be presented with one of our coveted awards and will feature in our exciting Market People Magazine and across multiple media channels.
If you'd like to nominate a professional from the Market - be they a practitioner or supplier - we'll give everyone the opportunity to do so very soon. We'll aim to send you the link to nominate someone and you'll be able to access this from our website too. 
WHAT CAN I EXPECT ON THE EVENING?
We guarantee an amazing time, from the Gala Drinks Reception, to the sumptuous banquet, complete with top class musical entertainment and dancers. After the delicious three course meal and Awards, you'll be able to enjoy the stunning afterparty at the Banking Hall. We guarantee you will have an amazing time - everybody always does at our Awards.
If you're a Practitioner and not attending as a guest of anyone, but would still like to join in the fun, do contact us at info@lmforums.com for a special practitioner rate, subsidised by LMForums. 
OUR NOMINATED CHARITY
This year we are deliighted to be supporting the Rainbow Trust, an outstanding charity supporting young people with serious illnesses and their families. Our Market is a very kind and generous one. Last year we supported Kids Inspire and a number of people from the Market went on to support the charity during the year that followed. Let's raise as much as we can for the Rainbow Trust on 12th November through the Prize Draw and Auction.
DRESS CODE
Black Tie/ Cocktail Dresses
WHERE?
The outstanding Banking Hall in Cornhill, just opposite the Royal Exchange and about 4-5 minutes walk from the Lloyd's Building.
DO JOIN US - IT WILL BE A LOT OF FUN!
We invite you to join us for a very special evening and you'll be sure of a very warm welcome. Read on for details of tables and award sponsorship options.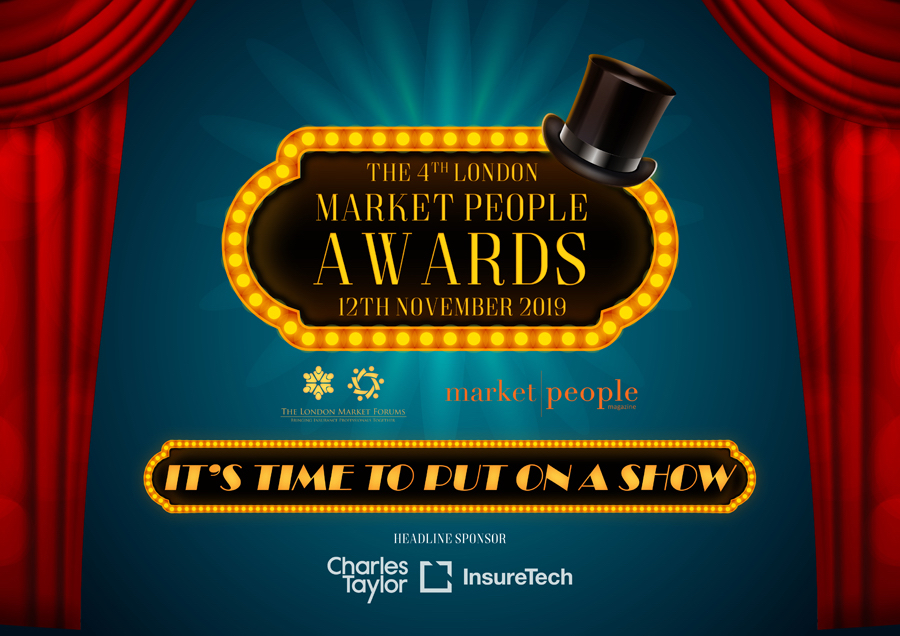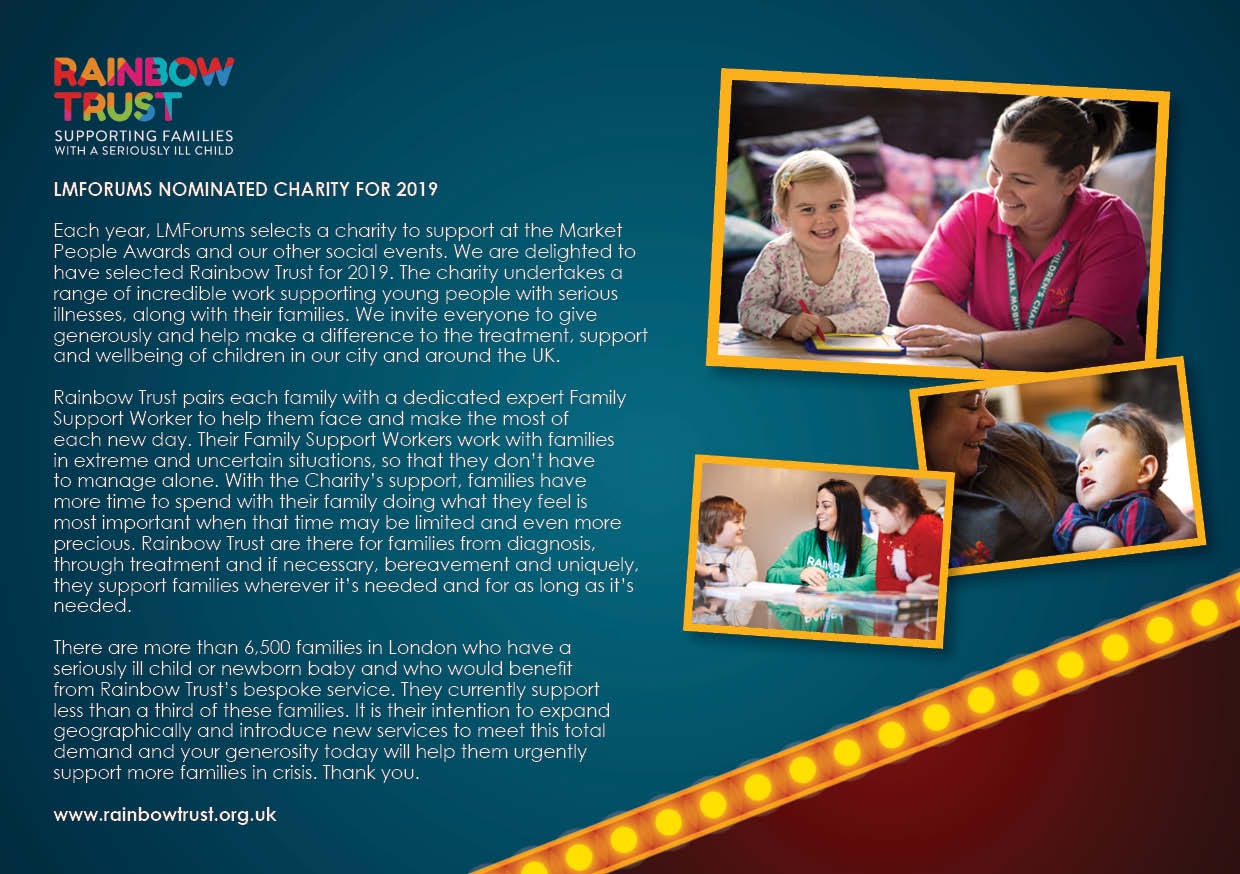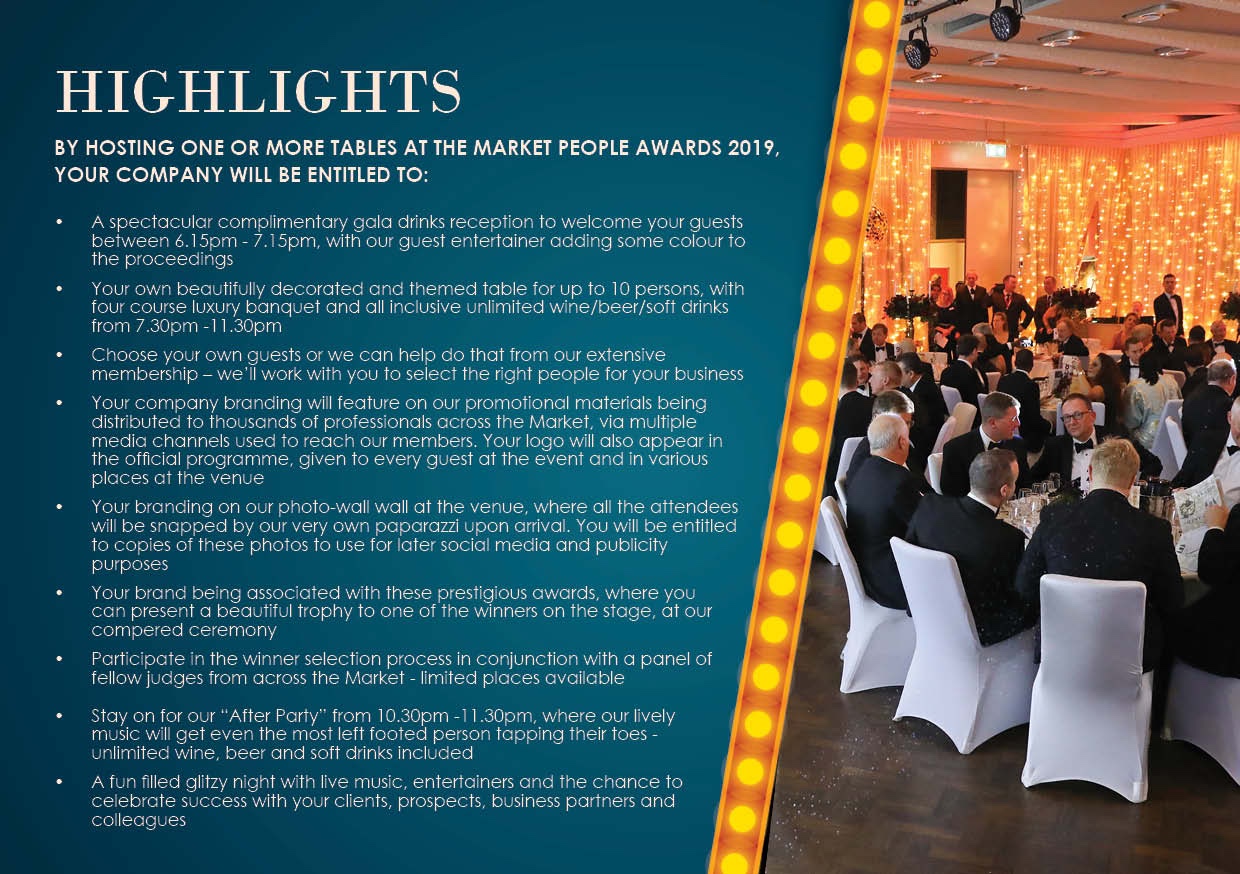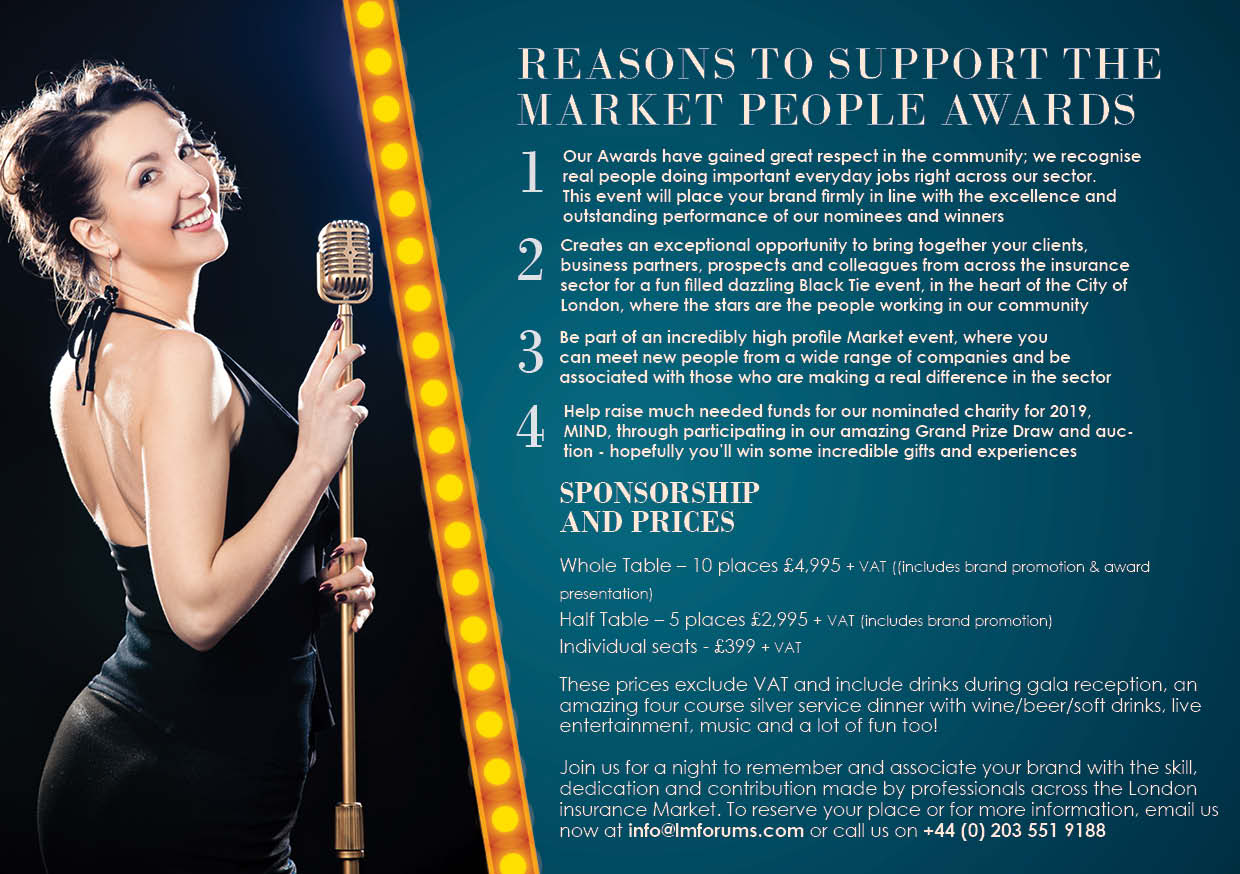 TO REGISTER CLICK THE BUTTON AT THE TOP OF THIS PAGE
TO SPONSOR - CONTACT US ON 0203 551 9188 FOR FURTHER INFORMATION
This event offers an unbelievable opportunity to promote your firm's brand, entertain your clients, prospects and key staff members, in addition to supporting the incredible work by the team at the Rainbow Trust.
 There will be considerable exposure for your business in the lead up to this event, as well as during and after, across the City.
Not only will you receive publicity through the multiple City channels, but due to the involvement of the Charity, with its wealth of high profile supporters, as well as the numerous benefactors of prizes on the evening, your brand's involvement in the evening will be heard about far and wide.
Don't delay, register today from a single seat to a whole table or more. Limited spaces available.
The Forum is a place where practitioners, experts and suppliers gather to learn, network and collaborate. The Club helps practitioners and professional members understand the evolving trading environment, whether that be related to business process, legal, regulatory changes or simply caused by market forces or customer demand. 
You don't need to be a member of the club to attend the event, but as membership is free it makes perfect sense to join - you'll be part of a growing band of professionals across the Market enjoying the benefits of LMForums.
You don't need to be involved with the insurance industry to attend - this is an open, public event and all are welcome - including friends and families. 
We hope to see you on 12th November 2019 at Banking Hall, commencing at 6.00pm with a gala drinks reception.
_________________________
You'll be eligible for membership of LMForums, free of charge, if you are are employed by/member of an underwriter, broker, MGA, Lloyd's, LMA, IUA, LIIBA, BIBA, CII, AIRMIC or work for a Third Party Administrator who provides an outsourcing service to one of these organisations. If you are a supplier to the Market or professional services company you will need to contact us. The Club will offer a whole host of events, both technical and social throughout the year, so it's well worth signing up.
Any questions - please call LMForums on 0203 551 9188
Email: info@lmforums.com

Roger Oldham - Founder & Managing Director
Oscar Padilla - Head of Business Services
Pawel Konopski - Digital Marketing Manager/Photography
During the course of this event, some photography may take place for marketing and promotional purposes, or to support post event debriefing materials. If for some reason you would rather not appear in a photograph, please would you inform a member of the LMForums staff before the commencement of the event so that we may use our best efforts to respect your wishes, although we cannot guarantee this at a live event.
Save This Event
When & Where

BANKING HALL
14 Cornhill
EC3V 3ND London
United Kingdom


Tuesday, 12 November 2019 from 18:00 to 23:30 (GMT)
Add to my calendar
Organiser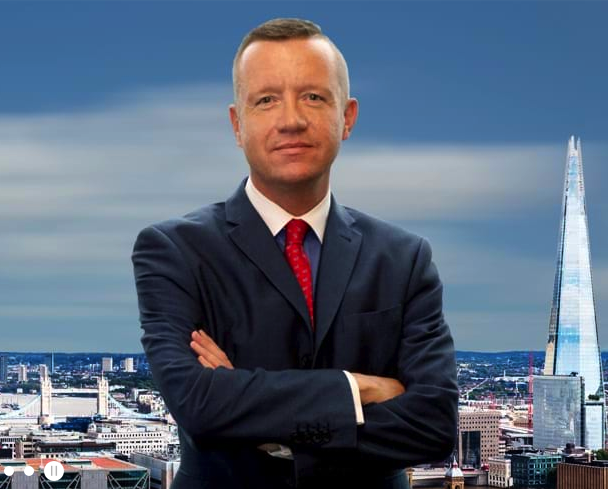 Roger is the Founder of London Market Forums, an exciting and interactive business club for professionals and executives in the London Insurance Market. He has spent the last 30 years working in the London Insurance Market, initially in reinsurance, then in commercial retail insurance where he   looked after a portfolio of blue chip multi-national clients, before moving on to international retail and wholesale business. He has held a number of senior posts in Aon, HSBC Insurance Brokers and Marsh, including roles such as Head of Claims and Head of Market Practice, as well as sitting on, and advisor to, management boards.