Description
Celebrating Syria: a Festival of Arts and Culture presents:
The London Syrian Ensemble


Out of the detritus of war a thing of beauty was born.
Saturday 22 July 2017 at 7:30 PM. Doors open at 7:00 PM.
Tickets are £10 / £8 / Free for refugees and asylum seekers. Get your ticket online to avoid disappointment.
Delicious home-made Syrian food will be on sale before the event.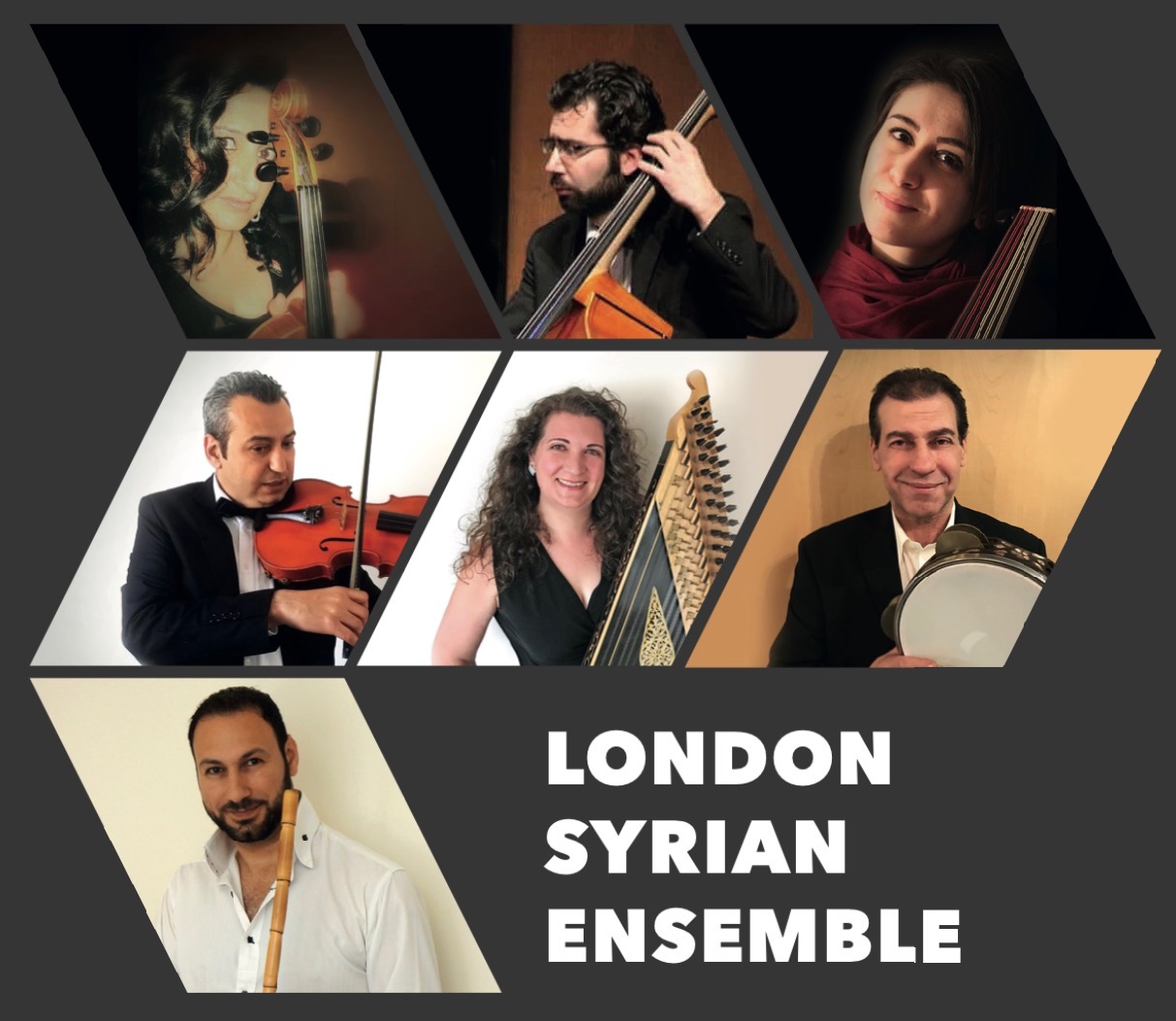 The London Syrian Ensemble is a collective of some of Syria's finest musicians. The Ensemble includes both newly arrived and long-term UK residents who either studied or taught in the eminent Damascus Conservatoire. They bring the sounds of Syria through a diverse repertoire of classical and traditional music.
The ensemble includes oud, kanun, ney, violin, viola, double bass and percussion. Our performances also include cherry-picked guest vocalists
Musicians:
Rihab Azar - Oud
Raghad Haddad - Viola
Sanaa Wahbah - Qanun
Kaldoun Alnajad - Violin
Fajer Alabdalla - Double bass
Jamal Al Sakka - Arabic percussion
Louai Alhenawi - Ney/MD
To find out about other festival events, please visit Celebratingsyria.org