Happy birthday Northern Ireland? With Dr David Hume and Tim McGarry
About this event
Happy birthday Northern Ireland? THE LONG AND THE SHORT OF THE CREATION OF NORTHERN IRELAND with Dr David Hume and Tim McGarry (David Hume- author, broadcaster, commentator and historian Tim McGarry- Give My Head Peace, The Blame Game, Pop Goes Northern Ireland)
In the popular Radio Ulster programme The Long and the Short of It, historian David Hume, and comedian and keen amateur historian, Tim McGarry, have spent several series learning about and then disagreeing about all aspects of Irish history.
Now in this special live event Tim and David turn their attention to a very topical and controversial subject - the very creation of Northern Ireland.
In 2021 Northern Ireland as a distinct political entity will be 100 years old and it is fair to say that the commemorations will be a game of two halves!
David may have more facts than Tim but you can expect Tim to bring more jokes than David!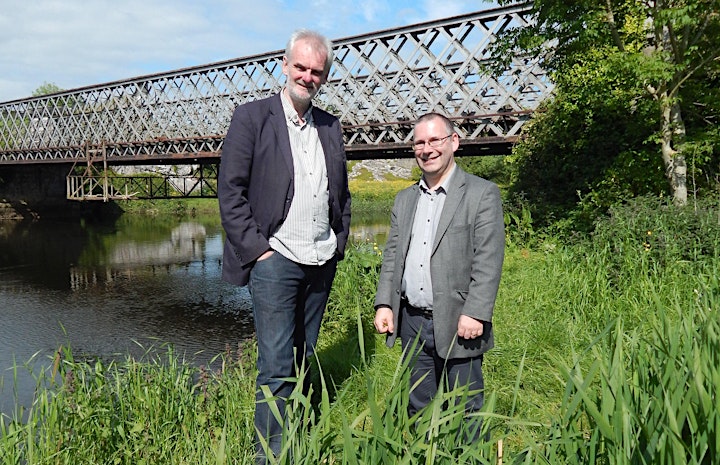 Organizer of The Long and the Short of the creation of Northern Ireland
The Portico of Ards is an Arts and Heritage Centre in Portaferry, County Down. All events take place in our restored church with its unique Greek-inspired and grade A listed architecture. The acoustics are fabulous, the pews are original and the ample parking all around is free!
Our capacity is 300 (includes a horseshoe shaped balcony) and seats are not allocated. Disabled guests that have specific seating needs may contact us for reservations by emailing verity@porticoards.com
For further information please see our website.