A free IN-PERSON Creative Workshop with Belinda Latimer, making artwork and conversations about Loss, whilst sharing elevenses...
About this event
About this event
Join a relaxed mark making workshop facilitated by artist Belinda Latimer, from Belinda Latimer Designs, based in Par, Cornwall.
This event is open to the local community in PL24, Par Bay in Cornwall.
This workshop is offered as part of a series of creative sessions for The Long Lost Year Project, a collaboration between Local Trust, The Loss Project and RIOT SOUP.
In this session you'll be introduced to the idea of creating and conversation, over a cuppa and cake. We'll reflect on experiences of loss, restriction and freedom and how we can illustrate those feelings and experiences through lines, shape and colour. Belinda will guide you through a simple creative process - so don't worry if you don't think you're 'good' at drawing/ doodling or don't like the sight of a blank piece of paper!
We know loss comes in many forms; from bereavement, to loss of confidence, to loss of the things we had planned. There have also been things we've lost that we've been happy to let go of. All of your experiences are welcome.
We've deliberately kept the group size small (max. 8 people) to help us have the space to connect with each other too. These sessions will be run IN-PERSON at Cornubia in Par. Please book onto the session via Eventbrite beforehand.
We hope this session is playful and fun and allows a bit of time out to acknowledge and honour our journeys over the pandemic, as well as the chance to be creative in a relaxed atmosphere with other people.
NB: We are not trained counsellors and this is not a group therapy session. There are other organisations that may be able to support you, should this be the type of support you need.
Celebrating your artwork - The Long Lost Year Exhibition
For those that want to, you'll be able to submit your artwork to be part of a collective, interactive exhibition. Ask Belinda for more details.....
For more information, contact Belinda Latimer at belindalatimerdesigns@gmail.com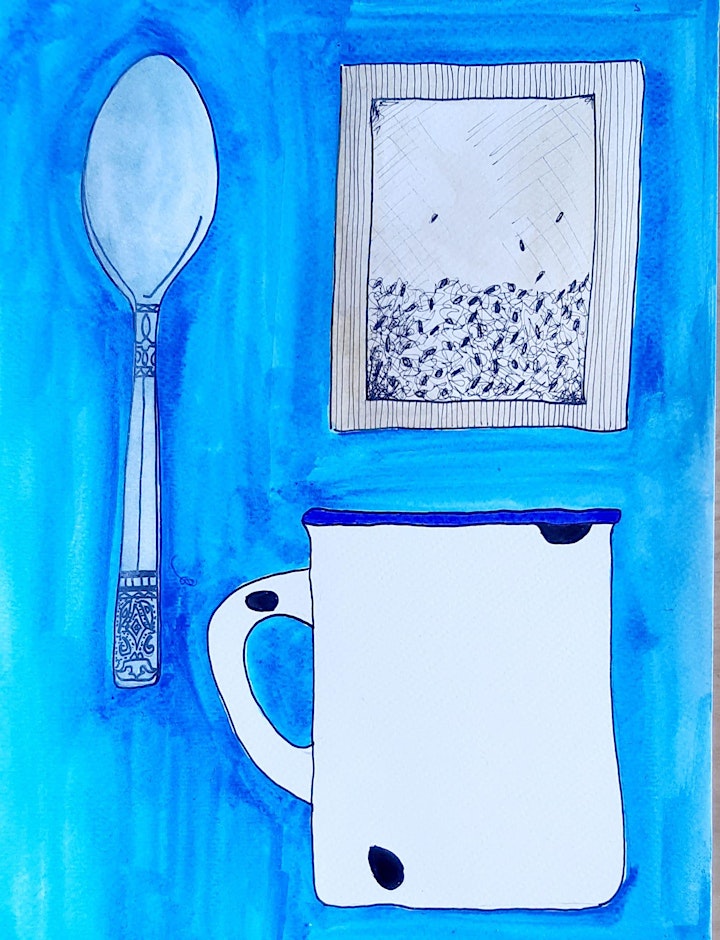 Organiser of The Long Lost Year - IN-PERSON Creative Workshop with Belinda Latimer
Hello there.
I am an Artist, Maker and lover of Creativity.
I especially love working with others - helping them to reach their creative potential.
I believe that being creative is within us all, and, can be encouraged and unleashed at any age - with my help!
It is so important for us to be able to express ourself and feel happy with the outcome, however it turns out. We aren't meant to create perfection - it doesn't exist. Being creative is about the process and emotion we experience when we let go and truly express what we feel from the inside, out.
My studio, at the heart of Stoke, in the former Spode ceramic factory, is bright, airy, blessed with the most wonderful light and full of the most amazing atmosphere.
My work is created in whatever medium I feel like, as I am fluent in a wide variety of creative techniques.
Printmaking.
Painting.
Drawing.
Textiles.
Mixed Media.
Sculpture.
Metalwork.
So, if you would like to join me, for a day to truly let your inner artist out, learn some fantastic techniques and feel way more confident about how you deliver Art sessions to your pupils, enabling their creativity to blossom, please get in touch. x