About this Event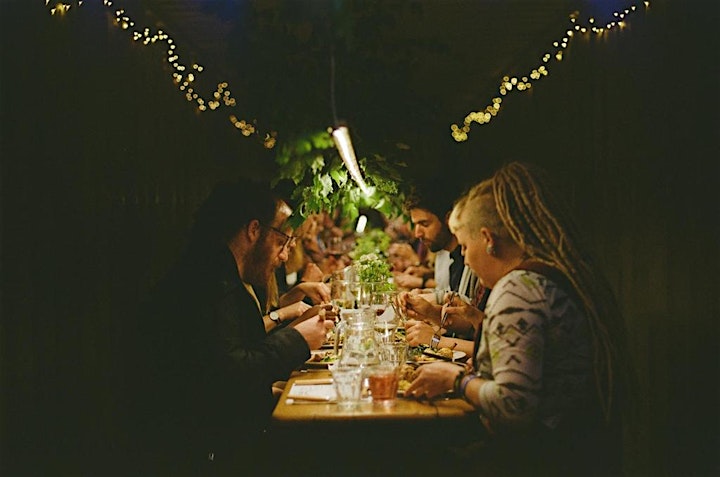 The Long Table is a social enterprise based in Brimscombe, with the dream of sharing healthy food that feeds us and the planet in all the best ways.
Select from the available dates to reserve your place at on of our evening banquets in February.
THE DETAILS
Arrival time: 7pm
Please aim to arrive at the start time or soon after (and ideally not before!).
Where is The Long Table: Unit 1 Brimscombe Port
There are two entrances to the Brimscombe Port Estate next to each other, opposite the Ship Inn. If you are coming from Stroud, we are the second entrance on the left. If you are coming down the hill from the common, we are the first turning on the right opposite the Ship Inn. The postcode is GL5 2QQ.
Bar
We are licensed to serve alcohol, you can buy wine or a selection of local beers.
Payment
We take cash or card on a 'pay as you feel' basis.
Access
If you have any access requirements please advise us when you book your place.
Dietary requirements
Please advise us of any dietary requirements when you make your booking.
What we ask from you
Our aim is to give you a great and memorable evening, for this to happen in an ongoing way it's critical that we fill each of our 40 spaces. We often have a waiting list for dinners, however late cancellations prevent us from filling those places and that can cause our evenings to run at a loss. We work hard to keep our overheads down, but in order to keep The Long Table accessible to all we have to ensure that our events run at full capacity - to cover our costs and pay our staff a living wage, to give you the best experience possible and to make sure we can open our doors to our community again next week.
If you absolutely have to cancel and cannot find someone to take your place, please let us know with as much notice as possible. Thank you for your understanding!
What is The Long Table? A bit about us:
- The food
A third of food in the UK is thrown away - The Long Table aims to take the best of that, using surplus raw ingredients that might otherwise be thrown away to create delicious food.
We work with local farmers and growers as well as taking surplus food from local stores, reducing food waste whilst ensuring we use high quality ingredients that are good for us and the planet.
- The team
The Long Table team comes from varied backgrounds, and we believe that a blended team (from people with relevant industry experience through to young people on work placements or those with barriers to work looking to get back in to employment) is the way forward to develop an inclusive approach to shared ownership for all those working for The Long Table. We hope this in turn brings about a better customer experience.
- The community - you!
We want to give everyone the chance to come together and be part of a Long Table family meal, with the invitation to connect with the people sitting around you. Meeting new people and the interesting connections and conversations are often the highlight of the evening for many of our customers, even above the delicious food we endeavour to serve!
The meals are pay as you feel with the aim that all of our costs - paying the team a living wage, costs of ingredients, rent etc. - are covered by what you pay. Any surplus goes back in to the business enabling us to provide meals for those that may not afford to eat out and realising the vision of The Long Table. We want to offer everyone the chance to share in a healthy nutritious meal and connect with their neighbours at The Long Table.
Your support and generosity is what enables Long Table to thrive; serving your community, tackling food waste, creating opportunities for people looking for a way in to work, and helping everyone have access to good quality nourishing and delicious food - thank you for you support in feeding change, one bite at a time!
If there's anything else at all you'd like to know, please don't hesitate to email us at hello@thelongtableonline.com, or check our website thelongtableonline.com for upcoming meals and details of our lunch time openings.
We look forward to seeing you soon!