About this Event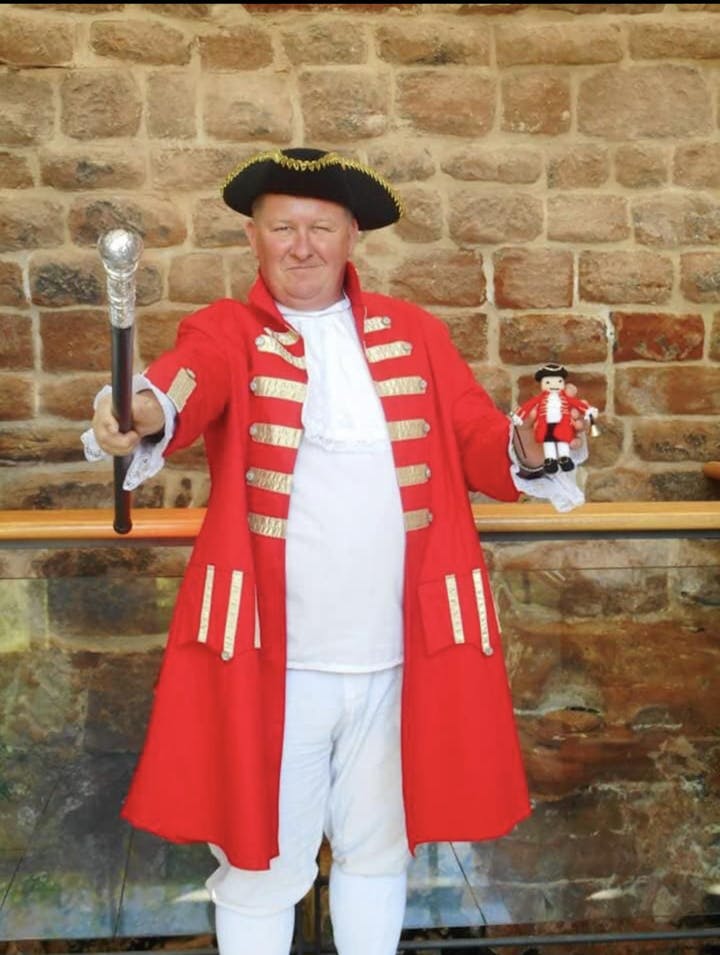 "Hear ye, Hear ye, Hear ye, citizens of Coventry, Friday the 21st of June will be the Longest Day in the Year of our Lord 2019. Not only will the sun rise at 04:44 in the AM it twill not be setting until the eve of 22:22 giving us a glorious 16 hours and 38 minutes and 21 seconds of Glorius in Excelsis Sunshine in our beloved Costa Del COVENTRY.
From the child like mind of Paul Curtis AKA The Deep FACT Friar we have a new costumed Tour Guide known as Billy Liar - The Unofficial Town Crier.
Join him at Lady Godiva Statue as he will guide you through 1000 years of COVENTRY History within 1000 yards (916 meters) for you Philistines.
You will learn about St Osburg and why she has a church in Hill Street, The St Brices Day Massacre In 1102 and what happens if you come from a place ending in Ley, we'll lift the lid on Godiva and Leofric, there son the Viking and his daughter the queen of Wales and England, Kings, The Queens and The Inbetween.
Discover amazing things about this cultural metropolis and what you have to decide is Billy Liar - The Unoffical Town Crier telling the truth or is he a great big Liar, Liar, Pants on Fire.
Joining us on The Tour will hopefully be mini me The Woolly Town Crier and a whole load of other Woolly Folk from the mind of Debbie Harrison The woolly Folk Lady.
The Tour is suitable for old people, grandparents, babysitters, mums, dads, people on scooters, single people and children. If you want to educate your children or grandchildren then this is the tour to end all tours. The longest tour on the Longsest day and as Russell Crowe said in Gladiator -"are you not entertained" or did he?
Book now to avoid disappointment then join us for a drink after as we discuss all things COVENTRY and how great a city it is.
There is an opportunity at the end of the tour to purchase the 48 Page Coventrys Medieval Story and or The Tudor History of Coventry which will keep kids quiet for hours. Peace, silence aahhh
God Bless you all and God Bless The Queen and God Bless COVENTRY
Book now