Description
For the 3rd year in a row Get Mad Entertainment is back with an explosive program to get you sweating all over the Notting Hill Carnival period !! Join us at :
The Maddest Carnival Raving
2 PARTIES OVER 2 DAYS IN 2 CENTRALLY LOCATED VENUES
Your 1st stop will be named :
OUTRAGEOUS FRIDAY !
On Friday 28th of August 2015, all roads lead to the famous "DOGSTAR" located just 5 mn from Brixton station.
Our rave will be taking place at the 1st floor.
★★★ NO LONG TALKING STRAIGHT PARTYING ★★★
♂ EVERY MAN TO A GYAL ♀
♀ EVERY GYAL TO A MAN ♂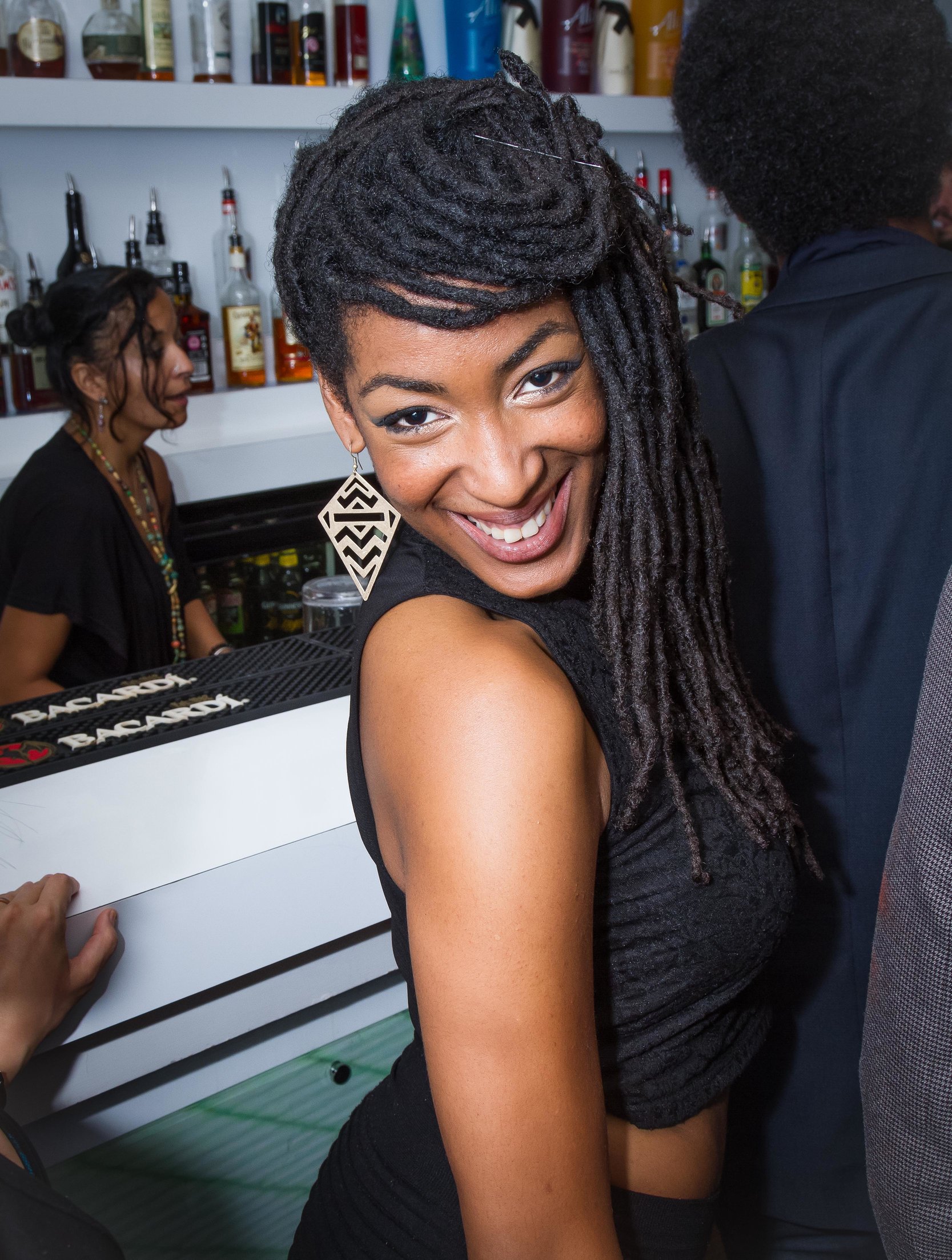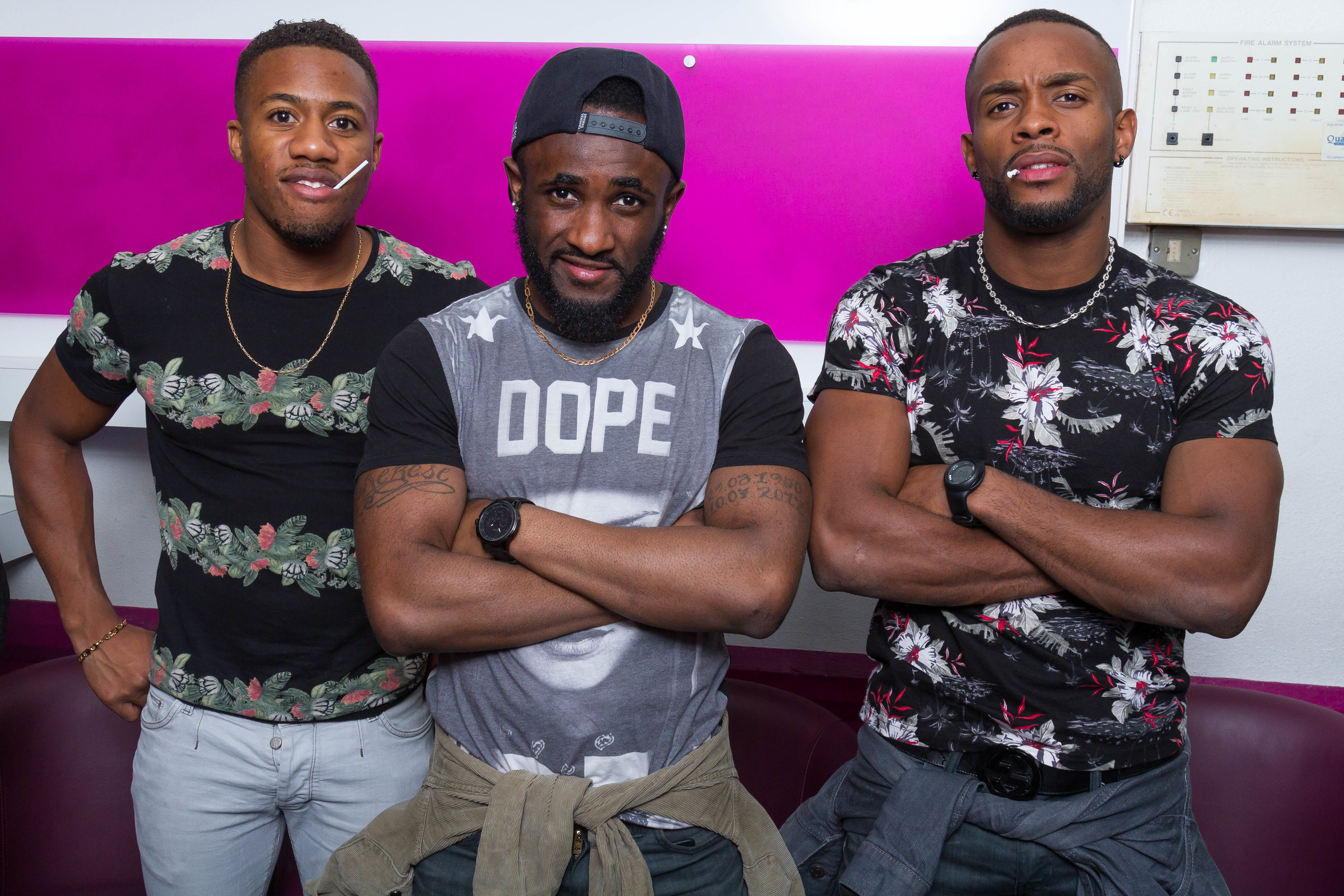 This is no secret, we are
DANCEHALL lovers but not only ! Soca, Reggae, Hip-Hop, R&B, Trap, Afro Beat, Funky House & Slow Jam are also on the menu
♫♫♫♫♫ MUSIC & ENTERTAINMENT BY ♫♫♫♫
Dj Kiki
Dj Ceesix
Dj Djahman
Dj Shakit
Hosted by Headback
*********************************************************************
Selection of Give Aways at both parties :
- Glowing wristbands & accessories
- Horns & Whistles
- Carnival Themed Masks
- Sweets & Lollipops
- Body painting by make up artist Natalia
&
More surprises !
**********************************************************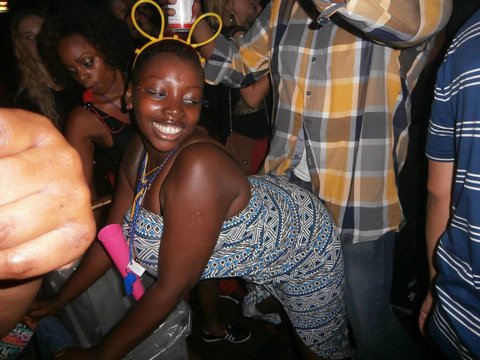 Limited advance tickets from £10 (Early Birds)
MORE ON THE DOOR (Last year event was sold out so hurry !)
Check Out the last year PICTURES!
Dress Code: Be Outrageous (hope it's not contagious ...)
Contact :
https://www.facebook.com/GetMad.Ent
Getmad.ent@hotmail.co.uk
07903393944 (Call/Text/Whatsapp) or leave a voicemail
or 07960268240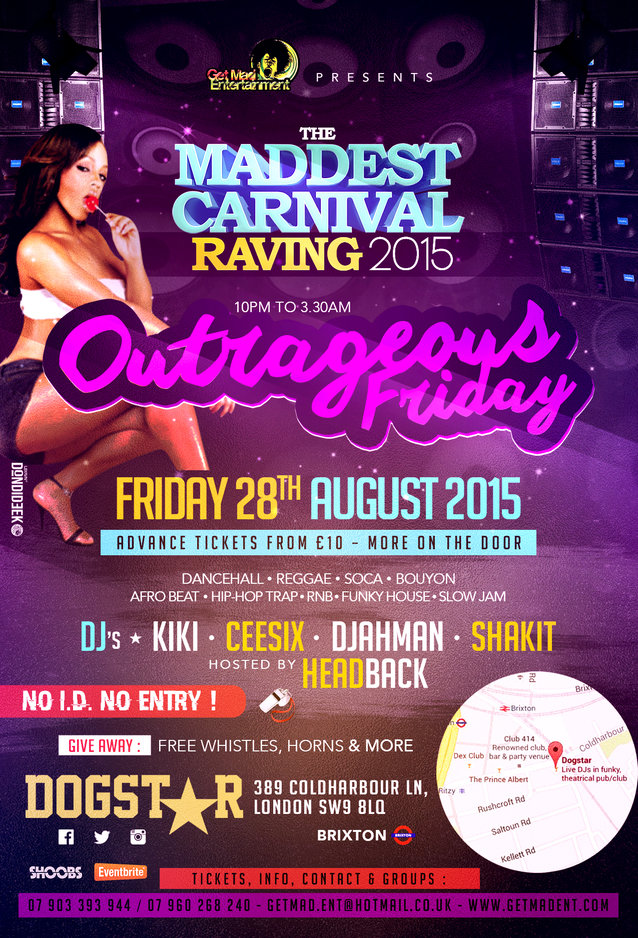 Check out or other party on Sunday (Weekend Passes available - Contact us via email) :
CARELESS SUNDAY
(30/08/2015)
Featuring :
Special Guest Dj Fearless a.k.a "The Badness King"
and one of the UK finest sound system
"Silverstar Sound"
Organiser of The Maddest Carnival Raving 2015 "Outrageous Friday"
Get Mad Entertainment is an Entertainment Company committed to offering you the best of what the entertainment world has to offer ranging from club nights, to cultural events, shows & concerts. The company was established in June 2013 and has since been running effectively well.
For more information, please contact 07903393944 or e-mail: getmad.ent@hotmail.co.uk