A heart-warming Ealing comedy directed by Alexander McKendrick where the boat is the star of the show.
About this event
A wily old skipper tricks a wealthy American into entrusting him to ship a valuable cargo on his dilapidated old puffer. As he realises his mistake, the tycoon races to retrieve his cargo but the crew use all their guile and local knowledge to stay one step ahead. Enjoy a complimentary premium dram courtesy of The Glenturret Distillery to toast the spirit of the indomitable wee puffers that for many decades were a vital trade link to the west coast of Scotland.
Doors 7pm for 7.30pm. Licensed Bar.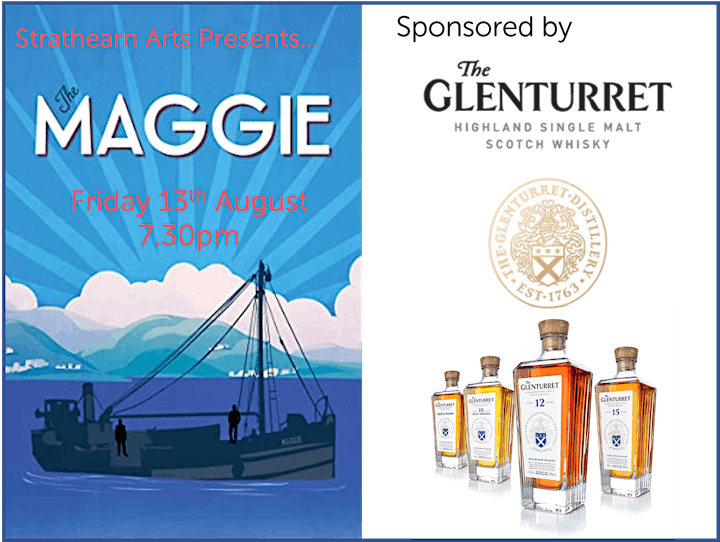 Organiser of The Maggie (U)
Strathearn Arts is an arts organisation and venue with flexible space for creative and recreational activities in Crieff, Perthshire.
We encourage local groups to make use of the space for creative workshop, classes, rehearsals and a wide range of other activities.
We also organise and host live music events, theatre, comedy performances, tea dances, visual art workshops, art exhibitions and film.