Kids / Family Yoga class - In aid of Cancer Research UK Donation Based event.
About this event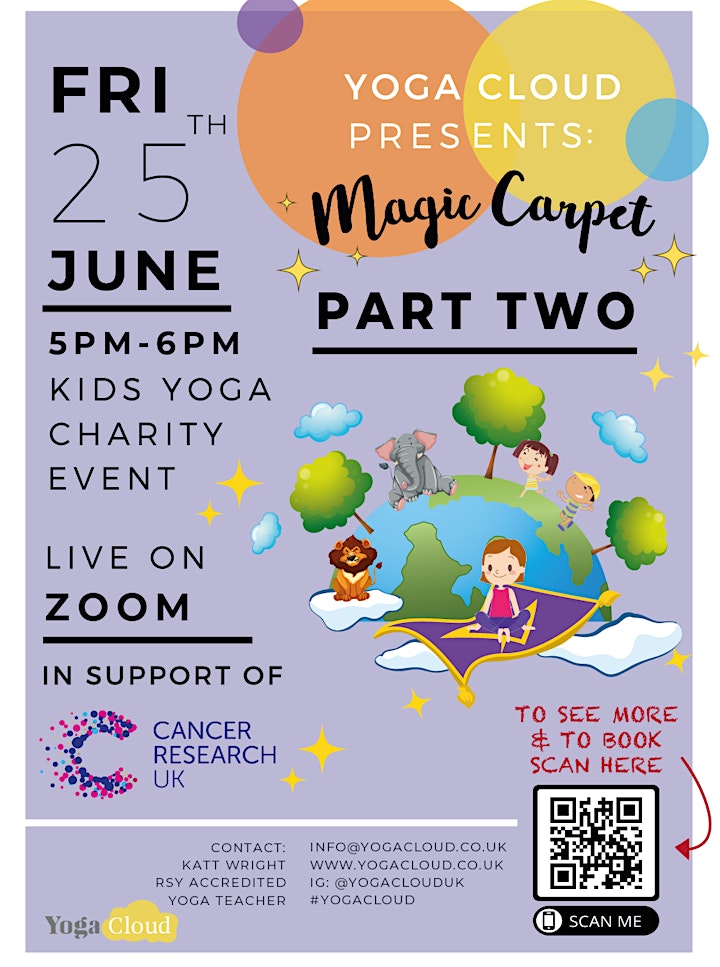 This charity event offers families the opportunity to take part in a yoga class online wherever they are in the world and in the comfort of their own home.
And whilst we can't travel as much anymore, through this magical event, we can be somewhere new, AND we can raise money our chosen charity, Cancer Research UK - www.cancerresearchuk.org/
On this magical adventure, we will use our magic carpets to soar across the make-believe sky, sea and mountains and into the wild lands, in search of elephants and lions.... Can you guess where we will visit?
The class will be filled with energetic and themed poses, a fun interactive game and a gentle, calming closing sequence ready for five golden minutes of relaxation and yoga Nidra, which is a yogi's moment for peace and quiet, (perfect for the older participants).
If you and your families love animals and flying, you won't want to miss the fantastical adventure..........
We can't wait to 'fly with you'.
Katt & Feliciana x