Description
The MAGIC of Opera

The Magic of Opera is a gala concert organised by GS Wines, featuring our stellar cast of singers and pianist, bringing some opera magic in the run-up to the Festive Season - operatic arias that are purely magical, as well as some arias on the theme of magic!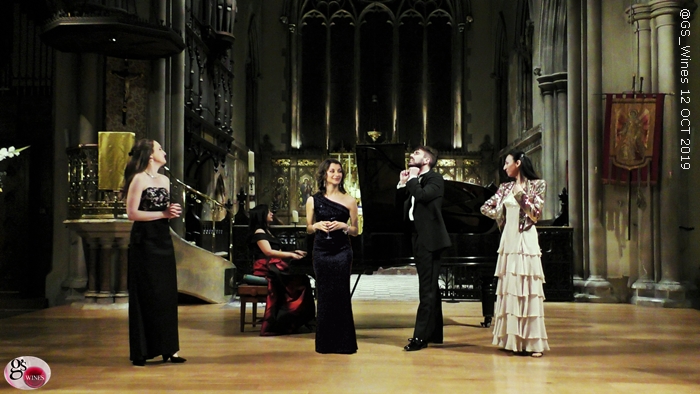 Join us for a unique evening - combining a tasting of some of our high quality Italian wines with music and arias celebrating the magic of Opera in evoking raw human emotions - and look forward to an evening of sensual enchantment!

Monique Loricchio Klongtruadroke, soprano, internationally famed for her bel canto coloratura singing, joined by emerging young talent - the brilliant Giulia Laudano (mezzo-soprano), Zoe Drummond and Damian Arnold (tenor) - will draw you into a magical operatic world of passionate emotional highs with their glorious voices and superb technique as they perform arias from the greatest operas and much-loved songs - including great bravura pieces for coloratura soprano, accompanied on the Steinway Grand piano by highly accomplished collaborative pianist Caroline Jaya-Ratnam!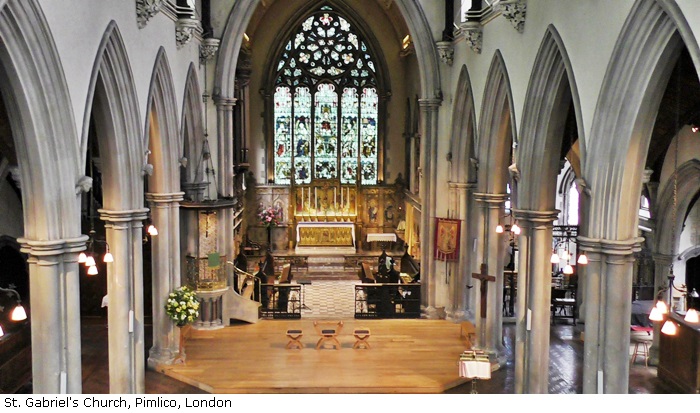 Featuring arias from best loved operas such as Roméo et Juliette (Gounod), Giulio Cesare in Egitto (Handel), The Barber of Seville (Rossini), The Merry Widow (Lehár), Eugene Onegin (Tschaikowsky) and La Traviata (Verdi) this concert will be a treat for music lovers and opera lovers in particular! It will be staged in the beautiful setting of St Gabriel's in Pimlico, which boasts superb acoustics.
To round off the evening, why not take advantage of Sicily Restaurant's special 'Opera Gala' 3-course dinner specially designed for our concert-goers - for only £25 per head (N.B. this is payable at the restaurant and not included in the ticket price). Sicily is an authentic Italian restaurant located in Belgravia (opposite Victoria Coach station), approximately 7 minutes' walk from St. Gabriel's Church.
---
Arias expected to feature in the concert include:

'Eccomi in lieta vesta' from I Capuleti e i Montecchi by Bellini (soprano solo)

'Kuda, kuda, kuda vi udalilis' (Lenski's Aria) from Eugene Onegin by Tschaikowsky (tenor solo)

Va laisse couler mes larmes from Werther by Massenet (mezzo-soprano solo)

'Parigi o cara' from La Traviata by Giuseppe Verdi (duet - tenor and soprano)

'Sul fil d'un soffio etesio' from Falstaff by Giuseppe Verdi (soprano solo)

and many more! (subject to confirmation)


What a member of our audience said about one of our concerts ['Love, Betrayal, Death' (in Opera)] (20th October 2018): "What a successful and wondrous evening you gave us – many thanks. I was delighted to see a packed church and those singers certainly deserved the standing ovation."
UPDATES
Tuesday 19th November

We are delighted to include in our stunning programme, an opening virtuoso Italian opera-related piano piece by talented multi-award-winning Italian pianist Umberto Jacopo Laureti, who will set the mood for our evening of thrilling operatic arias!
Sunday 24 November
In finalising our programme, we are thrilled that coloratura soprano Monique Loricchio Klongtruadroke has chosen to sing 2 bravura baroque operatic arias, both by Handel:
'Tornami a vagheggiar' from Alcina

'Da tempeste' from Giulio Cesare in Egitto (a work which frequently enters into people's lists of "Top 10 Favourite Baroque Operas")

---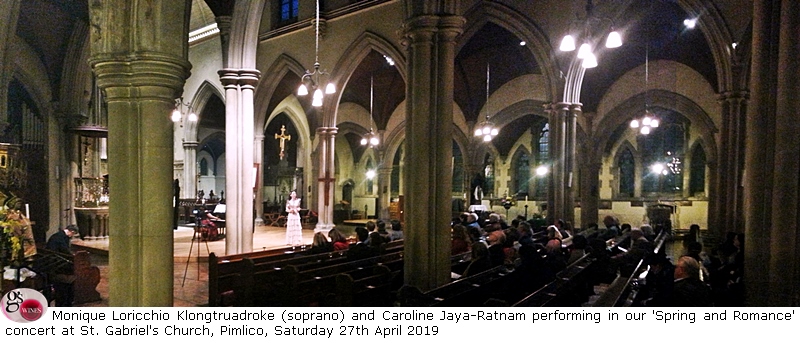 EVENT TIMETABLE
17:45 Doors open for Welcome glass of sparkling wine (or soft drink)

18:45 Concert Begins - first half of operatic arias
19:35 Intermission for refreshments, including glass of quality Italian wine (or fruit juice) and snacks
20:15 Second half of concert of operatic arias
21:05 (approx) End of concert
21:15 Close
---

TICKET TYPES
Standard Ticket £29.50 (£27.50 with 'early-bird' discount) All adult ticket holders are entitled to a Welcome glass of Italian bubbly before start of concert, a glass of quality Italian wine or fruit juice and snacks during the Intermission, programme booklet, plus a £5 voucher towards future purchase of a case of 6 x 75 cl bottles of Italian wine from GS Wines.

Premium ticket £38.50 (£36.00 with 'early-bird' discount) in addition to Standard Ticket offering, entitles ticket holder to seating in front five row seats (closer to the performers), glass of premium Italian wine during the Intermission (e.g. Champagne-style Sparkling Franciacorta or a premium 'Super-Tuscan' red), meet the artists in person, and a further £5 voucher (£10 vouchers in total) towards future purchase of a case of 6 x 75 cl bottles of Italian wine from GS Wines.

N.B. Early Bird discount - of £2.00 for each adult STANDARD ticket type or £2.50 for each adult PREMIUM ticket type - applies until 00:00 on 18th November 2019. Concession: childen under age of 18 years, accompanied by adult, £7.50 per cihld.
Please note, wine at our event will be served only to persons aged 18 years and over.
REF: OperaMagic

---
Artists' Biographies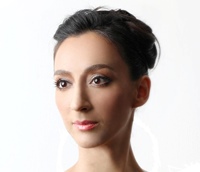 Monique Loricchio Klongtruadroke, who has an Italian / Thai heritage, is a coloratura soprano and a top graduate from the Conservatoire "B. Marcello" in Venice (Italy). She has an international singing career that has taken her to Italy, UK, USA, Australia, Myanmar and Thailand. She sang for the King of Thailand and in other Royal Command Performances also aired on Thai national television. A highlight in her operatic repertoire, the Queen of the Night in Mozart's "The Magic Flute" received enthusiastic reviews. Monique's repertoire is very varied - covering not just operatic arias but also the genres of sacred, baroque and chamber music, musical theatre, folk and Neapolitan songs. Her great versatility extends to an ability to sing in many languages including French, Spanish, Thai, Hebrew and Russian.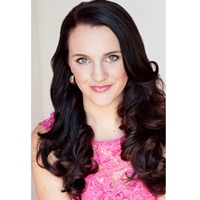 Australian soprano Zoe Drummond studied at the Guildhall School of Music and Drama. She won the 2018 IFAC Handa Australian Singing Competition and the 2016 Opera Foundation for Young Australians Lady Fairfax New York Scholarship. Performances include Papagena- The Magic Flute (English National Opera), Tytania- A Midsummer Night's Dream and Despina- Cosi fan tutte (Guildhall Opera Studio), Adelaide- The Enchanted Pig (The Yarra Valley Opera Festival), Giroflé/Girofla- Two Weddings One Bride (Opera Australia). Zoe looks forward to joining Scottish Opera in 2020.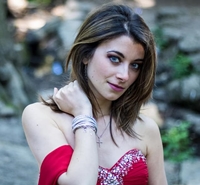 Mezzo Soprano Giulia Laudano is currently studying for her MA at the Royal Academy of Music (RAM) having won the Elena Gerhardt Lieder Prize in 2017 and then been awarded the Rhoda Jones Roberts Scholarship in 2018 from RAM. In 2015, Giulia was selected to represent the RAM at the Young Singers' Kathleen Ferrier Competition. Though at the start of her career, she has already sung in prestigious events in the UK, Austria and Italy. Giulia has recently performed the role of Second Lady in Mozart's Die Zauberflöte with RAO, False Boy (Kurt Weill) and the roles of Idamante, Sesto, Dorabella, Meg, Third Lady, Cherubino and Tesbe in opera scenes. Giulia is generously supported by The Royal Academy of Music, The Mario Lanza Educational Trust, The Kathleen Trust, Split Infinitive, The Tom Cocklin Memorial Trust and The Josephine Baker Trust.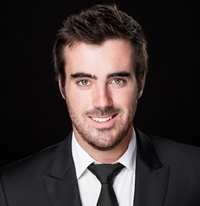 Damian Arnold, tenor, has recently relocated, from his native Australia, to London to study at the Guildhall School of Music and Drama where he is the recipient of the Ewen Balfour Award. A finalist in the 2015 and 2017 Australian Singing Competition, Damian has an impressive repertoire, including many arias for the lyrical tenor. As well as having sung throughout Australia, Damian has also performed internationally, inclduing in Israel, New Zealand and the UK. He has sung with the London Symphony Orchestra under the baton of Sir Simon Rattle and to cover the role of Eurymachus in the Royal Opera's production of The Return of Ulysses. He has just finished portraying the role of Snout in Guildhall School of Music and Drama's production of "A Midsummer Night's Dream".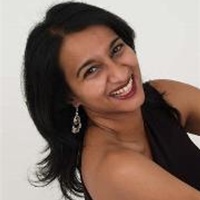 Following her Masters degree (Cambridge University) Caroline Jaya-Ratnam was appointed Junior Fellow at the Royal College of Music. Television appearances have included accompanying world renowned opera singers inclduing tenor, Rolando Villazon, baritone Bryn Terfel and soprano Danielle de Niese. She has appeared at the Royal Albert Hall in numerous Proms as part of the London Symphony Orchestra and the BBC Concert Orchestra. Accomplished concert pianist, accompanist, violinist and singer Caroline was awarded her Masters degree in music (Cambridge University). She has appeared on TV accompanying world renowned opera singers and she has appeared at the Royal Albert Hall in numerous Proms as part of the London Symphony Orchestra and the BBC Concert Orchestra.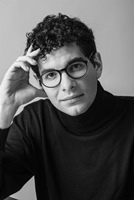 Umberto Jacopo Laureti is an emerging award-winning Italian pianist currently studying for his Phd at the Royal Academy of Music. He has performed both as a soloist and chamber musician at renowned venues all over Europe including Teatro La Fenice in Venice and the Royal Albert Hall in London. His performances have been broadcast live by Rai Radio Tre (Italy).
---
HOW TO GET THERE
By underground or train: Victoria (Circle, District and Victoria lines) or Pimlico (Victoria line). St Gabriel's is a 10min walk from both Victoria and Pimlico stations. From Vauxhall BR station it is 20-25 min by bus or by foot.
By foot from Victoria Station: go along Wilton Road which runs down the left side of the station (as you look at the frontage), past the Apollo theatre, Argos and Sainsbury's, turn right into Warwick Way, left into Belgrave Rd, then right into Warwick Sq.
By foot from Pimlico Station: from Pimlico Station walk along Lupus St past St Saviour's church and turn right into St George's Drive up to Warwick Square.
By bus: No 24 to Belgrave Rd/ Churton St.
Nos C10, 360 to Lupus Street.
Nos 11, 239, C1, 44 to Victoria Coach Station.
Nos 2, 36, 436, 185 to Vauxhall Bridge Rd/Warwick Way.
By car: parking is free after 18:00 on a Saturday [?]

Disabled access: there are toilets in the church, but no facilities for the disabled, although the church is accessible by wheelchair.
---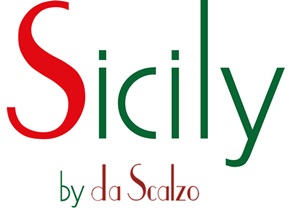 SICILY 'Opera Gala Menu' - 3 courses (and 125ml glass of wine with the main course) £25

(v) = vegetarian
Starters

Parmigiana (v) - aubergine, mozzarella
…
Calamari with chili, sea salt, aioli
...
Polpette al sugo meatballs in tomato sauce

Main course

Branzino
pan-fried seabass fillets, with garlic, dry white wine,
prawns and sautéed rosemary potatoes
…
Pollo
grilled marinated chicken breast, sautéed potatoes,
braised peas, shallots, pancetta
...
Tagliatelle Beef Ragu
thin ribbon pasta with slow cooked beef in tomato sauce
...
Sfoglia (v)
puff pastry wrap filled with butternut squash, salted ricotta & pine nuts,
served with sun-dried tomatoes, borlotti and canneline beans

Sides (at extra cost)
Deep fried zucchini 4.75 (v) / Roast potatoes, garlic, rosemary 4.75
Sweet potato fries 4.75 / Mixed green leaves 4.75

Dessert

Tiramisu chef's own
Affogato (v) vanilla ice cream, espresso and a shot of Amaretto


---------------------
Please let us know if you have any allergies, or require information on ingredients used in our dishes. All prices are inclusive of VAT. There is a 12.5% discretionary service charge added to your bill.
---
Organiser of The Magic of Opera
Gordon Stuteley MBA, CEO GS Wines, has had a keen interest in wines from all over the world since the 1970s. He has delivered numerous informal and entertaining talks (at corporate events as well as private wine tastings) about Italian wines, grapes and winemakers, sprinkled with interesting historical anecdotes and notes in general about wine making. He has recently combined his love of operatic music and Italian wine in events that offer the best of both worlds such as concerts of operatic arias with a bit of wine tasting!