The Make it British Forum - How to Develop a Made in Britain Brand
Description
The Make it British Forum - How to Develop a 'Made in Britain' Brand
Wednesday 26th October 2016, De Montfort University, Leicester
Join Make it British and the UKFT in the brand new Faculty of Art, Design and Humanities at De Montfort University for an unmissable event held as part of the Leicester Business Festival.
Learn the tools of the trade for succesfully manufacturing in the UK
This one day conference will provide you with the knowledge and tools required to successfully manufacture, promote and sell a fashion brand that is made in the UK.
Make it British believes that there is great value in making in the UK, from the convenience and speed of having a factory on your doorstep, to the consumer confidence that is gained by displaying a 'Made in Britain' label. But developing a product that is manufactured in the UK is not always easy. 
This forum aims to equip you with the expertise required to help you build your British-made brand - from industry experts that have already succesfully built great British brands
Hear from a line-up of knowledgable industry experts, from both the brand and manufacturing side, who will help provide solutions to some of your challenges and set you well on the way to developing a great 'Made in Britain' business.
You will leave this event having learnt the following:
What classifies a product as 'Made in Britain' in your industry
How to produce a spec pack, or find someone that can help you to produce one
What to look for in a factory partner and what questions to ask when meeting a new supplier
Whether you need an NDA when working with a manufacturer
The most common manufacturing pitfalls and how to avoid them
The best ways to negotiate with a factory
How to promote your British-made brand 
The best ways to approach buyers to get your product in their stores
and much, much more!
Speakers include:
Simon Platts, Sourcing Director, ASOS
Stuart Cass, Sourcing Consultant (ex-All Saints & Urban Outfitters)
Justine Tabak, Founder, Justine Tabak
Karen Tickle, Founder, Ticklish Kids
Jamie Harris, Founder, Modern English & Cauli Rice
Paul Alger, UKFT
Saf Ismail, Elite Labels

PLEASE NOTE: Based on how busy our Make it British 'Meet the Manufacturer' conferences and seminars are, this event is sure to be a sell-out. We therefore strongly advise booking your tickets as soon as possible to avoid disappointment.
Join our mailing list if you wish to be kept updated about this event.
Attending this event provides a great opportunity to network with other businesses within the fashion industry that are making in the UK - If you have a business like this, or are looking to launch one, then you need to be at this forum!
---
SUPPORTED BY: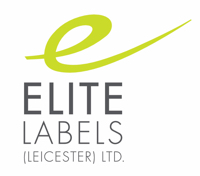 Established in 1986 as a printed textile label manufacturer, Elite Labels Ltd has grown to become a leading supplier in the label market. Their clients include the most prestigious names in fashion, much loved high street retailers, the character license industries and edgier brands looking to enhance their credibility with a niche audience.
Working closely with their customers, developing and innovating, they are fully equipped to meet the demands of ever-changing trends in labelling concepts. Elite Labels manufacture all types of labels through to retail packaging. Whatever you need to label your garment with, they have it all. Visit www.elitelabelsltd.co.uk to find out more.
---


TRAVEL TO THE EVENT
BY PUBLIC TRANSPORT
The closest train station is Leicester
Bus and train stations are located in the city centre.
High speed train links connect Leicester to London and many other large towns and cities, while bus and coach services provide great value and reliable connections across Leicester and to most parts of the UK.
Park and ride services are also provided in the city.
Visit dmu.ac.uk/publictransport for links to public transport routes, timetables and journey planners.
BY CAR
Leicester is just off the M1 and close to the main A1, allowing easy access to the north and south. The M69 and M6 are also close by and offer access to Birmingham, Wales and the South West.

Public car parks
The following car parks are located close to the venue:
Newarke Street LE1 5SP
Multi-storey, operated by Leicester City Council
Approx five minute walk from campus
Open Mon–Sat 6.30am–1am
Open Sundays
Charges (pay on foot): from £1.40 for one hour
Disabled Badge Holders free
Free cycle racks and free parking
for motor cyclists
 
St Nicholas Circle LE1 4LF
Multi-storey, operated by NCP
Approx 10 minute walk from campus
Open 24 hours
Charges (pay on foot): from £3.30 for two hours
Welford Road LE2 7AD
Multi-storey, operated by NCP
Approx seven minute walk from campus
Open 24 hours
Charges (pay on foot): from £4.40 for two hours
 
Highcross
LE1 4QJ (John Lewis car park, Vaughan Way, open 24 hours)
LE1 4AN (rooftop car park, Freeschool Lane, open 24 hours)
Multi-stories, operated by Highcross
Approx 12 minute walk from campus
Charges: from £2.50 for two hours
 
Granby Halls LE2 6BE
Surface level, operated by NCP
Approx 15 minute walk from campus
Open 24 hours
Charges (pay and display): from £2.90
for two hours