Description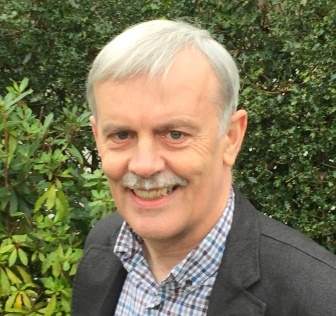 Martin discusses the process of taking a new direction as a crime writer from the first ideas to writing Gallows Court, a novel very different from his earlier books, seeking a publisher and seeing the book through to publication: it has been acclaimed by Lee Child as "Superb... the book Edwards was born to write"'.
Martin Edwards' latest novel, Gallows Court, was published in September. He is consultant to the British Library's Crime Classics series, and has written sixteen contemporary whodunits, including The Coffin Trail, which was shortlisted for the Theakston's Prize for best crime novel of the year. His genre study The Golden Age of Murder won the Edgar, Agatha, H.R.F. Keating and Macavity awards, while The Story of Classic Crime in 100 Books has been nominated for two awards in the UK and three in the US.
Editor of 38 anthologies, he has also won the Crime Writers Association Short Story Dagger award and the Crime Writers Association Margery Allingham Prize, and been nominated for an Anthony, the CWA Dagger in the Library, the CWA John Creasey Memorial Dagger, and a CWA Gold Dagger. He is currently President of the Detection Club and Chair of the Crime Writers' Association, and Archivist of both organisations. He has received the Red Herring award for service s to the CWA, and the Poirot award for his outstanding contribution to the crime genre.
Event ticket purchase - policy statement: https://www.surreycc.gov.uk/libraries/your-library/library-policies-and-procedures/event-ticket-purchase-policy-statement