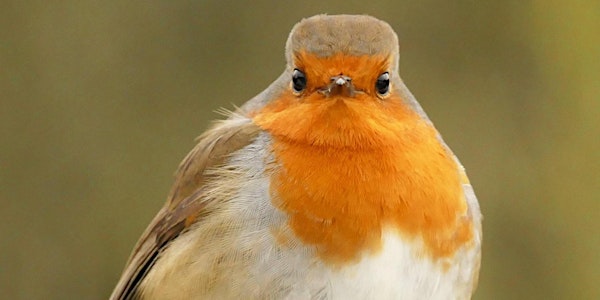 The Making of Birds Britannica by Mark Cocker on Zoom
Birds Britannica was described as 'a triumph' and as 'a bird book like no other' when it was published in 2005
About this event
Birds Britannica was described as 'a triumph' and 'a bird book like no other' when it was published in 2005. The contents have been much used by conservation professionals and a fellow writer once wrote to its author Mark Cocker: 'thank you for a thousand cribs'. The people using Birds Britannica's pages might be environmentalists, but the book is not a conservation handbook, nor is it only about the lives of birds.
Almost uniquely among modern ornithological literature Birds Britannica is a cultural study that explores how we feel, think, respond, act and have loved and lived alongside birds for a thousand years. It charts our historical fear of owls and our modern superstitions about magpies. It describes how we once hounded ospreys and eagles to extinction and have brought both back in modern times as icons of conservation. Did you know that goldfinches were once trapped where Paddington Station stands? And did a nightingale ever sing in Berkerley Square?
Ultimately Birds Britannica is as much about the British people as it is about the country's avifauna. For the first time Mark Cocker talks candidly about the eight years it took to assemble the contents and produce what poet laureate Sir Andrew Motion called 'the great delight of my year, the book that made me feel I'd been waiting for it all my life.'
Speaker: Mark Cocker is a multi-award winning author and naturalist, whose 12 books include Crow Country, Our Place and Claxton. Over the last four decades he has also published more than 1000 essays on nature in national and international newspapers especially the Guardian.
Images courtesy of the speaker
Organizer of The Making of Birds Britannica by Mark Cocker on Zoom
The Last Tuesday Society is a 'pataphysical organisation founded by William James at Harvard in the 1870s, currently headquartered at The Viktor Wynd Museum of Curiosities, Fine Art & UnNatural History in London. For the last twenty years we have put on Lectures, Balls, Workshops, Masterclasses, Balls, Seances, Expeditions to Papua New Guinea & West Africa, all from our East London Museum and it's infamous cocktail bar.