Description
Business and Public Sector leaders from across Ireland are using the SuMMit as an opportunity to step back from 'urgent' tasks and consider what is 'important' for them and their organisations. The event provides world-class stimulus that triggers fresh perspectives, disruptive thinking, new ideas and an impetus to act. It has received acclaim from the leaders of micro-businesses, SMEs, Corporates, Local Government, Central Government, Charities and Social Enterprises.
Host & Keynote - Rene Carayol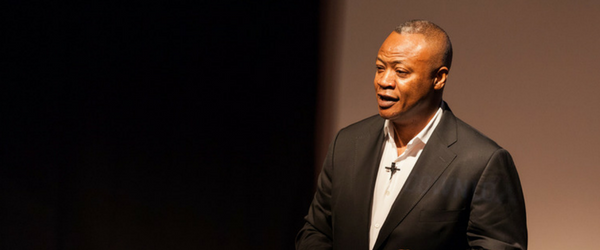 Rene Carayol MBE is one of the world's leading executive and leadership coaches. He has worked closely with history-defining leaders such as Mikael Gorbachev, Nelson Mandela, Sir Richard Branson, Bill Clinton and Kofi Annan. He is also a best-selling business author and in his latest book, SPIKE, he asserts that none of these world-renowned leaders are flawless or 'all-rounders'. However, they all tend to know their 2-3 Spikes, and have taken the time and focus to fine tune them to near Olympic standard. This concept is at the heart of the 'Strengths-based Revolution' which Rene is pioneering.
Rene has also worked with some of the Fortune 500's top CEO's and their executive teams, but crucially, he himself has actually been Chairman, CEO and MD of blue chip businesses. He has served on the boards of some of the biggest international organisations; including Marks and Spencer, IPC Media & Pepsi and he therefore speaks with the authority and confidence of the expert practitioner who has seen and experienced it all before.
René s messages take the form of practical, real life experiences delivered with electrifying effect. He both shakes up and inspires his audiences by showing them not only what lies within their grasp, but how true collaboration makes everyone stronger.
MLN is honoured that Rene will host the 2018 SuMMit and in doing so deliver a keynote address and interview the other world-class performers on the speaking line-up.

Speaker details to be released in the coming months...
Thanks to the support of MLN's Champion organisations, tickets for the Management & Leadership SuMMit are available at the heavily subsidised rate of £85+vat.
Read delegate feedback from 2017 here.