Description
When did you last take time to think about the bigger picture for you and your organisation?
Business and Public Sector leaders from across Ireland are using the SuMMit as an opportunity to step back from 'urgent' tasks and consider what is 'important' for them and their organisations. The event provides
world-class stimulus that triggers fresh perspectives, disruptive thinking, new ideas and an impetus to act. It has received acclaim from the leaders of micro-businesses, SMEs, Corporates, Local Government, Central Government, Charities and Social Enterprises.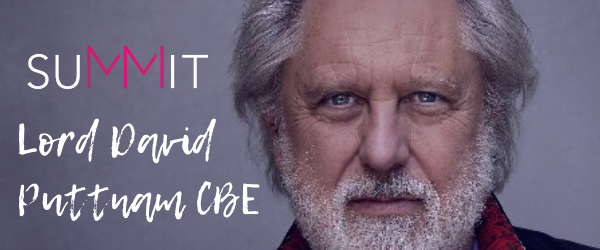 Lord David Puttnam CBE

David is a British film producer and an educator. His films have won 10 Oscars, 25 Baftas and the Palme D'Or at Cannes. They include The Mission, The Killing Fields, Local Hero, Chariots of Fire, Midnight Express, Bugsy Malone and Memphis Belle. David set up his own production company, Enigma Productions, in 1976 and he also chairs Atticus Education, his online education company which he founded in 2012. During a break from film production, David focused on his work in public policy as it relates to education, the environment, and the creative and communications industries. During this time he founded the National Teaching Awards, served as President of UNICEF UK and in 2007 was appointed Chairman of the Joint Parliamentary Committee on the Draft Climate Change Bill. He is a member of the House of Lords where he currently pursues an active role in a variety of areas, from educational and environmental issues to digital skills. David was awarded a CBE in 1982, a knighthood in 1995, and was appointed to the House of Lords in 1997. In France he was made a Chevalier of the Order of Arts and Letters in 1985, becoming an Officer in 1992, and a Commander in 2006. He is the recipient of over 50 Honorary Degrees, Diplomas and Fellowships from the UK and overseas.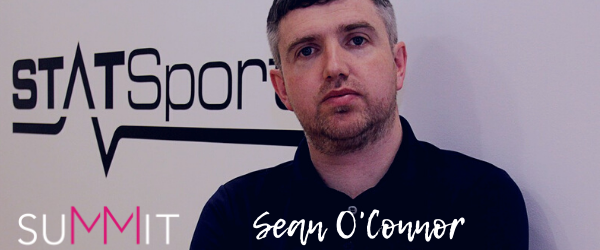 Sean O'Connor

Sean co-founded STATSports some ten years ago following an impromptu conversation on the sidelines of an amateur football match in Dundalk. Since then the Newry-based company has grown to become the world-leading provider of GPS player tracking and analysis equipment with offices in Ireland, London and Chicago. It's clients include Arsenal, Liverpool, Manchester City, Manchester United and Tottenham Hotspur as well as the Brazilian, German and English football associations. In 2018 the company secured a partnership with the US Soccer federation, which will result in the world's largest player data monitoring programme. Teams in GAA, IRFU, NFL, and NBA also use the company's APEX units to help drive improved performance. Sean will share the STATSports story and the lessons that he has learned along the way.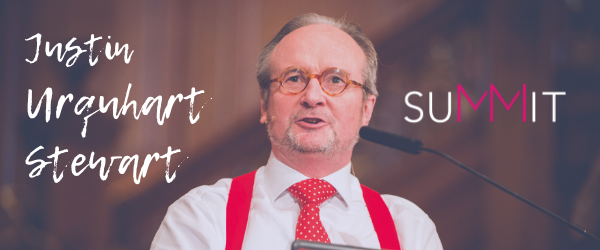 Justin Urquhart Stewart

Justin Urquhart Stewart is one of the most recognisable and trusted business and market commentators in the media. Sporting his trademark red braces, he appears regularly on BBC1 Business Breakfast, Radio 5 Live and Wake Up To Money. An entrepreneur in his own right, Justin co-founded Seven Investment Management (7IM) in 2002 and has been integral in transforming the business from a "fledgling investment management company" to one that employs 300+ people with over £14bn of assets under management. In light of the current economic and political context, Justin's insights on Brexit, Leadership and the Future will be both timely and exceptionally relevant. Justin will Chair the event, draw out the key lessons from the other speakers and offer his own unique observations.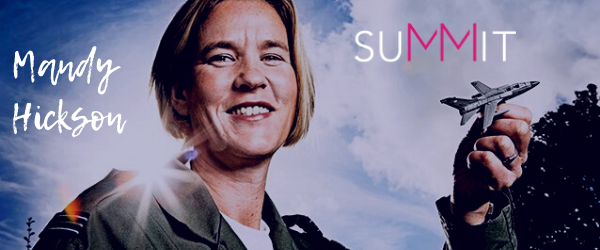 Mandy Hickson
"I rolled the aircraft 120 degrees and pulled 4g towards the ground. That's 4 times your bodyweight. The reason: a surface-to-air missile had been fired and we were its targets". Mandy was the only female pilot on her Front-Line Tornado Squadron, flying multimillion-pound fast jets for the Royal Air Force. She has operated in hostile environments, including patrolling the 'No Fly' zone over Iraq. Drawing on her experience of calculated risk-taking, decision-making under pressure and the critical role of the human in the system, she transfers vivid lessons from the cockpit to other management and leadership contexts. Mandy has been invited to share her insights with some of the most successful organisations on the planet and, at the SuMMit, she will describe the Strategies, Tactics & Behaviours that she adopted when the stakes were at their highest.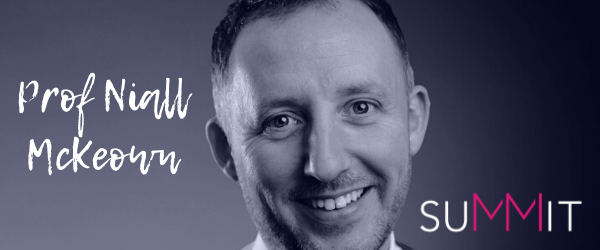 Professor Niall McKeown
A digital transformation strategist, author and speaker on the international stage, Niall's clients include governments leaders, and decision-makers from some of the world's biggest brands. Niall is CEO of Ionology, a leadership development firm that helps organisations transform and successfully compete in the digital economy. An entrepreneur in his own right, Niall founded Ion Technologies aged 25 and created what was at the time, the world's first email marketing engine with customers including Reuters, The European Bank. Goldman Sachs and Apple. A Visiting Professor at Ulster University, Lecturer at the Møller Institute, University of Cambridge and creator of Ionology's Digital Transformation Framework, Niall will explore how AI is likely to change the game for managers and leaders regardless of their context.
Thanks to the support of MLN's Champion organisations, tickets for the Management & Leadership SuMMit are available at the heavily subsidised rate of £95+vat.
TERMS & CONDITIONS:
Once a booking is confirmed there is no refund on cancellations. Substitute participation will be accepted; subject to prior notification to the organisers, Podiem Ltd. The organiser reserves the right to alter any of the arrangements of this summit, including cancellation of the event, should unforeseen circumstances require such action. The organisers accept no responsibility for resulting costs and/or inconvenience to delegates. By registering for the M&L SuMMit, delegates give permission for their contact details to be used for official purposes. By booking you agree to the terms and conditions outlined above.