Key Speaker: Nigel Adams (Nigel Adams Countryside Management)
About this event
The 4th and final Hedgerow Webinar
"No hedge stays the same for ever. A hard cut, short hedge will start to fade away, and a tall hedge may eventually collapse or develop into a line of trees. Effectively every hedge goes through a life cycle, and good hedge management should recognize this."
Nigel has has given talks for likes of Kew gardens and Oxfordshire Forestry Group, amongst many others, and has led many hedgerow management training days for Natural England, Peoples Trust For Endangered Species, The Tree Council, FWAG and local wildlife trusts, all with the view of using education and experienced practical advice to improve the condition of our hedgerows and make their future sustainable.
Hedge-laying and management is an ancient craft and therefore also somewhat of a dark art to get right. Over the years, Nigel has become an expert, understanding the importance of our hedgerows for both landowners and wildlife. Through his extensive and varied experience of managing the countryside and teaching others, Nigel believes land managers are keen to improve their land for wildlife and the landscape.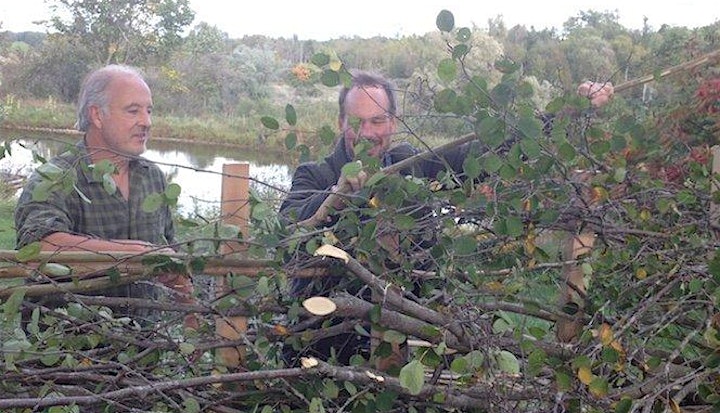 To find out more about Nigel's work, visit Nigel Adams Countryside Management: Hedgerow Management at *http://www.nigeladamscountrysidemanagement.co.uk
Once you've registered (for FREE) by following the link, you will have access to the online webinar link through Zoom.
This event comes at no cost to you thanks to the generous support of The Countryside Charity CPRE & Smiths of Bletchington

Organiser of "The Management Lifecycle of a Hedge" by Nigel Adams
Wild Oxfordshire
To create an environment in Oxfordshire which is rich in nature, healthy and sustainable, for the benefit and enjoyment of all.
To inspire individuals, communities and organisations to take action for the recovery of nature in Oxfordshire.
To build partnerships so we can share expertise and work effectively together to recover nature in Oxfordshire.