Authentic South American Feast: Whole spatchcock lamb cooked on oak logs, asado meats, charred veg, chimichurri, salad, pit roasted potatoes
About this event
After a sell out Bank Holiday Asado, here's the second Moregeous Asado for 2021. An authentic asado cast iron cross roasting a whole lamb over burning oak logs. For previous guests, we're mixing it up a little this time with two new starter courses and different charred accompaniments. Chef Antonio will be taking over with Sian, good luck and bon voyage to Chef Pete on his new build adevnture in Scotland!
Traditional South American Asado Feast
Ever seen photos of outdoor feasts in Argentina or Uruguay where meat is cooked long and slow over open parillas (wood and charcoal fires)? Where whole lambs are basted over several hours, turned and seasoned until the exterior is crisp and smokey but the meat inside is tender and full of chargrilled flavour. Did you ever think you'd be able to eat like that in Manchester? Outdoors? Well, now you can :)
Our events over Summer 2021 are planned around outdoor eating in the lush garden at Moregeous HQ and will adhere to any Govt guidelines on social distancing, with limited contact, distanced tables and strict cleanliess rules.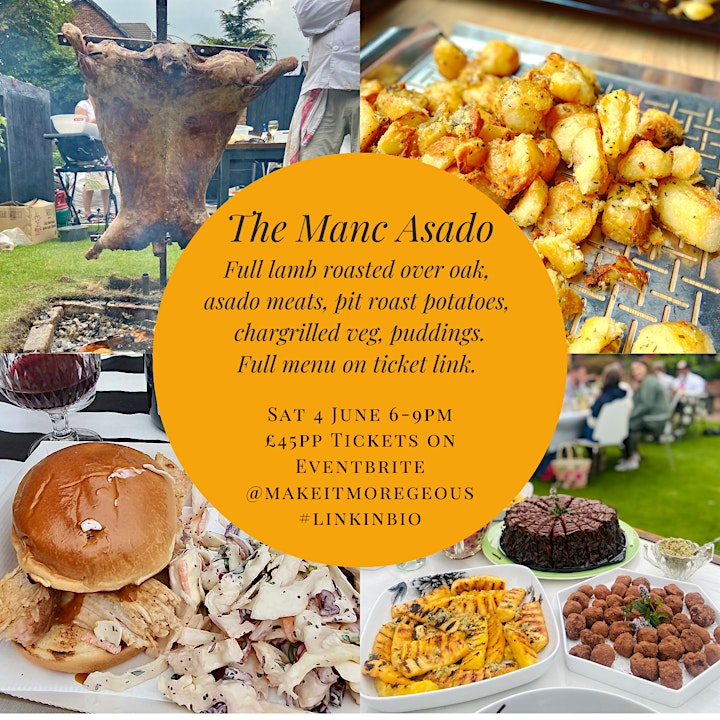 Sat 5 June 2021, 5pm - 8pm
A full spatchcock British lamb from Didsbury's Little Pigs butchers, cooked on a cast iron asado cross over an open wood and charcoal pit fire. The lamb is basted with a salmuera, with garlic, red wine and herbs, and cooked whole then carved for dinner.
Arrival at 5pm for a complimentary welcome Mint Julep refresher. Check out the full lamb roasting over coals.
Meet fellow guests outdoors, socially distanced and take your seats on your table amidst the lush summer garden.
Here here's the new menu, inspired by the authetic South American asado and cast iron plate cooking
Chargrilled lemon chicken kebabs. Charred veg. Homemade aioli
Pork tenderloin with burnt brown sugar, orange confit and thyme. Flatbreads
Full Lamb al Asador. Pit roasted potatoes in homegrown rosemary and garlic butter. Fresh chimichurri. Charred tomatoes. Salsa Moregeous with homegrown oregano & red peppers.
Cooled griddled pineapple & mint sugar, Jade's rich flourless chocolate cake, Pisco lemon granita, whipped raspberry cream.
It's BYO your own wine (we'd suggest maybe a hearty Argentinian Malbec) & beer as we aren't licenced. No corkage charged. 
See www.moregeous.com for general info, previous events & reviews, or our Facebook and Instagram for photos and content.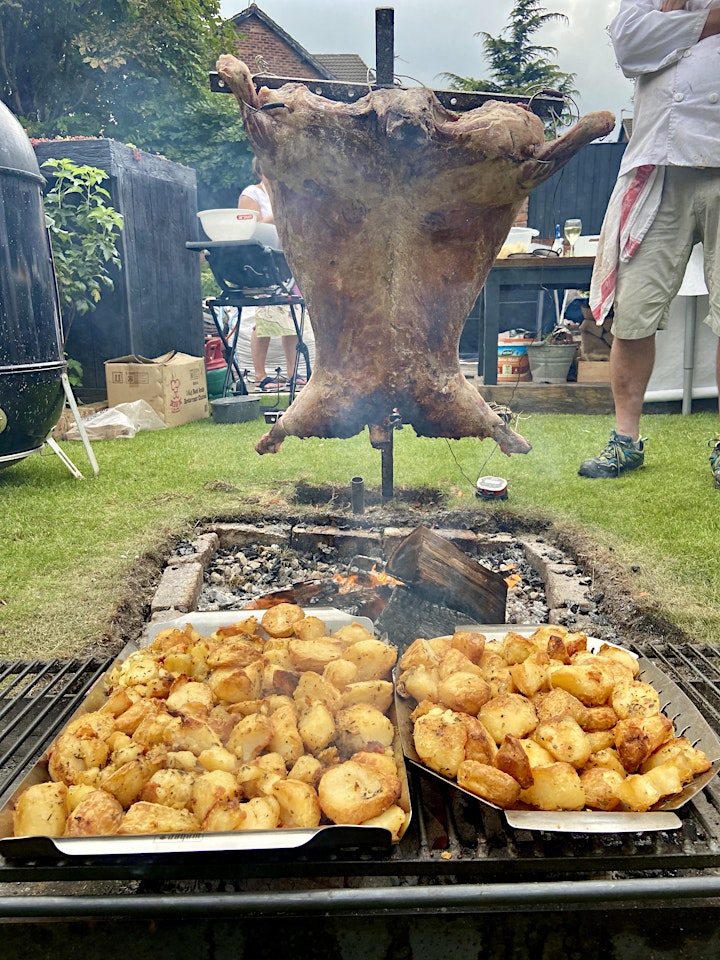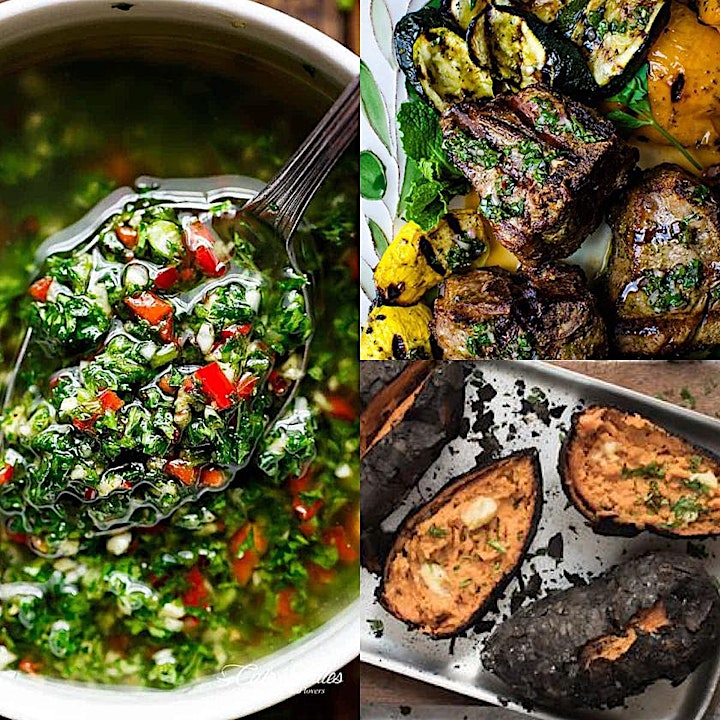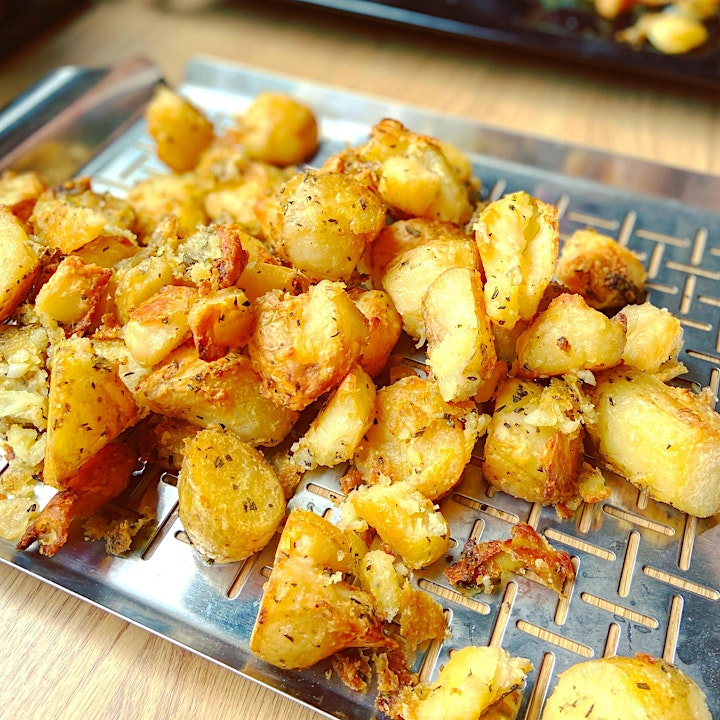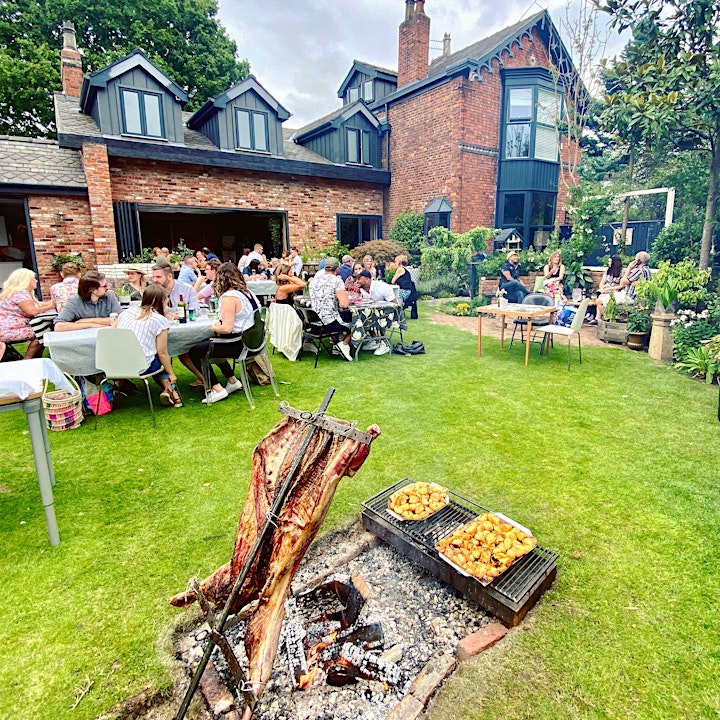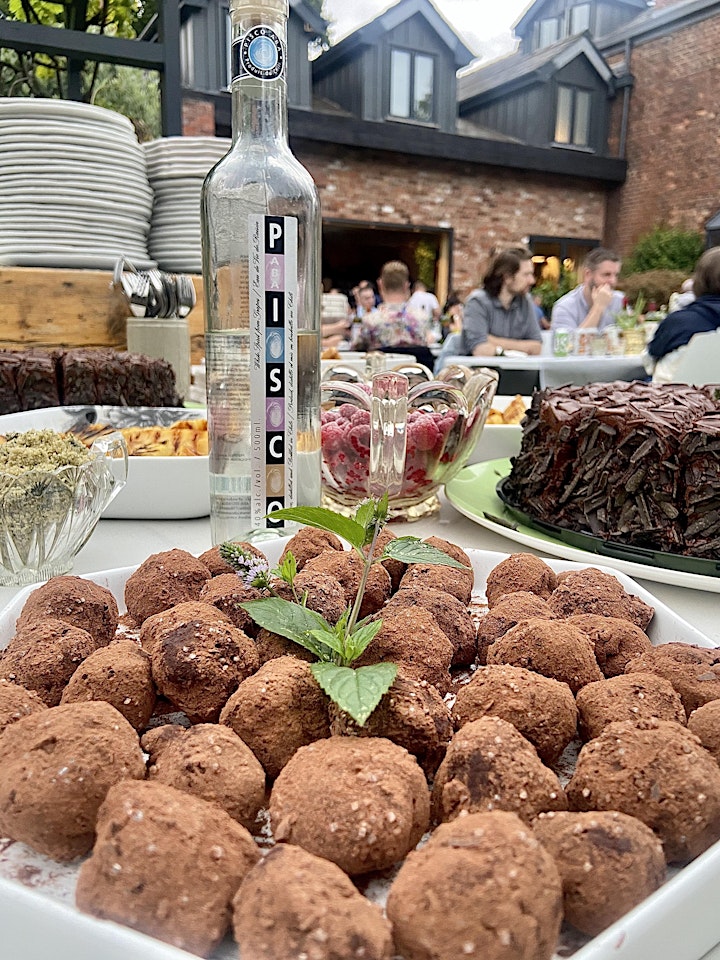 Organiser of The Manc Asado: Full lamb roasted over oak, BBQ meats, sides, dessert. BYO