Join us at Manchester's premier Mindfulness Festival!
About this event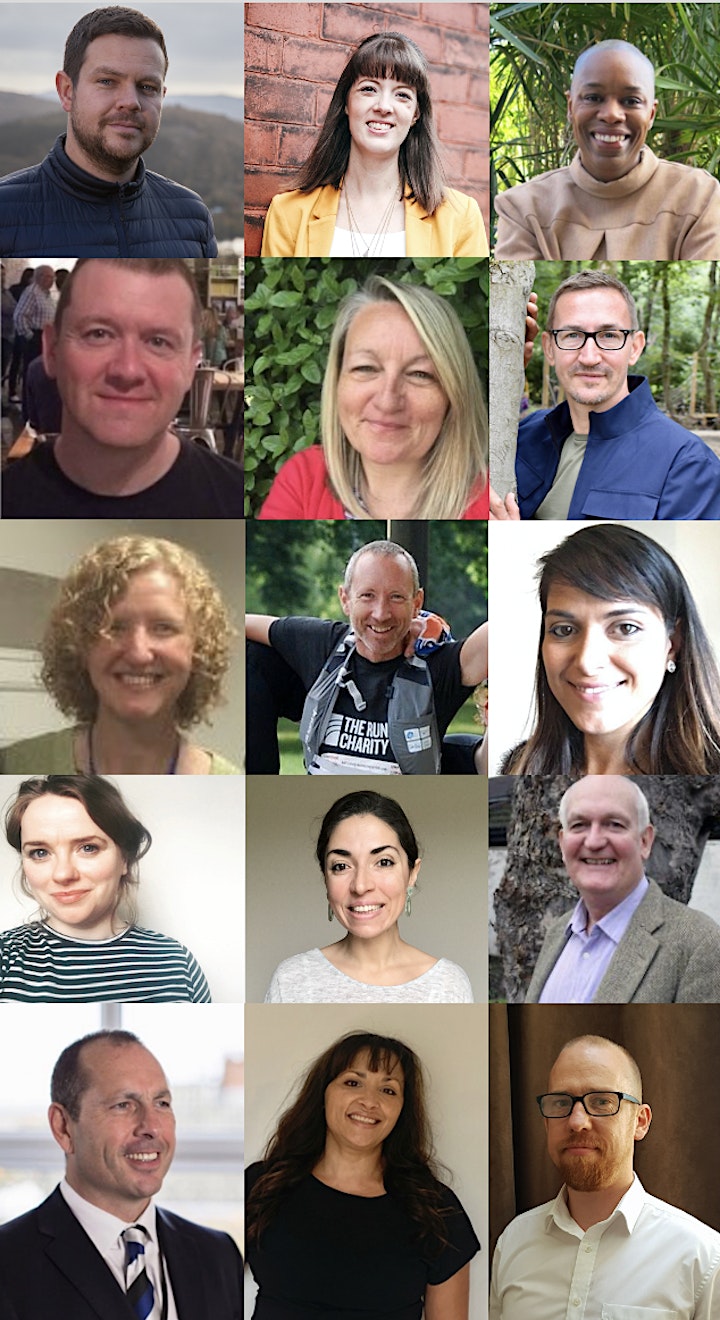 The Manchester Mindfulness Festival is an independently-organised event that aims to serve the community with a rich programme filled with highly informative mindfulness-based talks and workshops, making mindfulness more easily available to everyone and inspire ripples across the region and beyond.
Enjoy spending a mindful, retreat-style day with speakers from the fields of Diversity and Inclusion, LGBTQ+, Education, Sport, Art, Yoga, Trauma, Buddhism, and more across 4 comfortable meeting rooms. We have the entire Ground Floor of this quiet venue to ourselves. A day of learning, practice and community.
In aid of local mindfulness-based initiatives and OneTreePlanted.org.
There are 4 sessions (2 in the morning, 2 in the afternoon) and guests can choose between 3 speakers/talks for each session. These sessions are likely to include some mindfulness practice, but there are also whole-group practice sessions around the 4 sessions. 
Official Website: https://www.manchestermindfulnessfestival.com/
This event is about to sell out.
BE A PARTNER! Get in touch if you wish to be a Partner of the Manchester Mindfulness Festival! We are particularly keen to give local charities an opportunity to raise their profile during our event. We also welcome Sponsors!
ACCESSIBILITY
Our aim is to make the Manchester Mindfulness Festival as accessible as possible to visitors with visible and non-visible disabilities. We will endeavour to make your visit as safe and comfortable as possible. For example, a BSL sign language interpreter will be available on the day upon request, or special seating arrangements can be provided. Please contact us as soon as possible to discuss your requirements and we will liaise with the venue and entire event team to establish how all necessary arrangements can be made.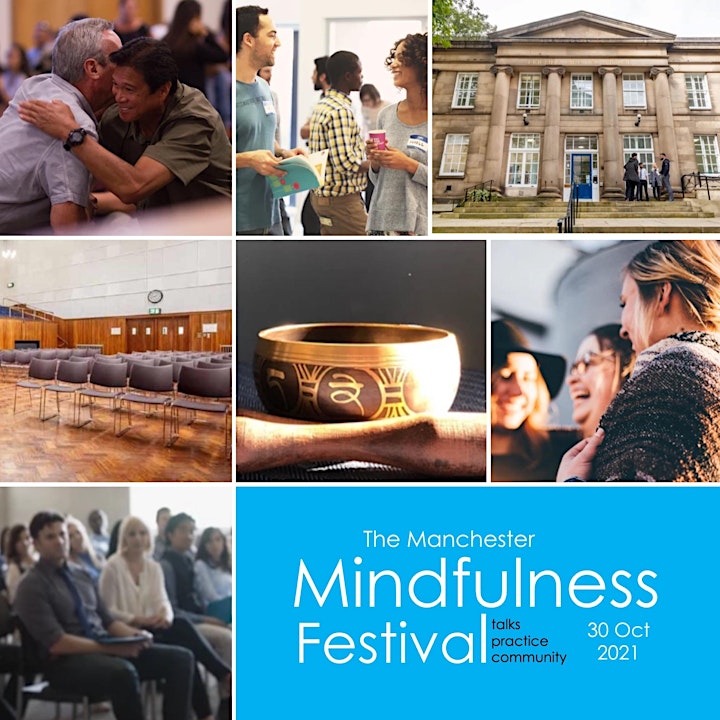 FAQ's
Where is the venue located? The venue is located in central Manchester, just off Albert Square and opposite the Central Library. The address is: Friends' Meeting House, 6 Mount Street, Manchester, M2 5NS. Easily accessible by public transport. A car park is nearby. The venue is wheelchair friendly.  
Do I have to attend the full day? You are welcome to stay for the full day or attend only your chosen talks/workshops. Please note that you can't purchase individual sessions, your ticket is for the whole day. There is no need to prebook any specific sessions, you can choose on the day.
Do I need to have a daily Mindfulness practice? No, you are welcome to explore our introductory and more advanced sessions. Mindfulness experience is not required.
Is Mindfulness safe? Although our speakers and facilitators are professionals and Mindfulness practice is generally very safe, you take part at your own risk and we ask you to stop practicing if you feel uncomfortable and let a member of staff know if you require psychological help.  
"Mindfulness is neither relaxation nor in the service of becoming relaxed. While relaxation may be a positive outcome of some mindfulness practices, mindfulness is about attending to and being aware of our experiences, whether they are positive, negative, or neutral. Mindfulness is not about zoning out. In fact, it is referred to in classical teachings as waking up to our experiences and lives. In mindfulness-based programmes, the practice has the intention to better understand the mind and then to train it in the service of living with less suffering and greater joy and ease."
From "Mindfulness – Ancient Wisdom Meets Modern Psychology" by Christina Feldman and Willem Kuyken, PhD.
If I can no longer attend, can I get a refund? You can request a refund up to 1 day before the event. If you are not satisfied with your experience during the event, please contact us to discuss a potential refund on 07884 076 893.  
What about Covid-19 restrictions? We adhere to the latest capacity restrictions and rules set out by the Government. This means that guidance can change, but we will contact you with any updates before the start of the event. In case of event cancellation or postponement, you will be contacted to be offered a ticket refund (minus any booking fees) or alternative date. 
Is this a religious/spiritual event? Although it is generally considered that Mindfulness has its roots in Buddhism, Mindfulness can be experienced and practiced entirely secularly. The Manchester Mindfulness Festival has no intention to purposefully promote any religion. Unless specifically advertised as a Dharma talk by a Buddhist teacher, all sessions will be secular.
What do I need to bring/wear? A casual dress code applies at the festival. As some sessions will include longer meditations, it is important that you feel comfortable during the practice. If you prefer to lie down during the sessions, feel free to bring a yoga mat or meditation cushion. There will be a limited number of yoga mats available at the venue, free of charge on a first-come first-served basis.
Does the ticket price include catering? Water/tea/coffee will be freely available at the festival, but this is not a catered event. Given the central location of the venue, there is a range of local shops and cafes to visit during the lunch break.