Event Information
Location
A Mansion in Central London Zone 1
London
United Kingdom
Description
"What if you took off that masque you hide behind every day? What would you see? Let that be the masque you wear today"

THIS EVENT IS OPEN TO ALL. For more details visit Facebook:
https://www.facebook.com/events/298314014100315/



Secret Brunch returns to it's majestic Mansion in central London. A mansion belonging to the dead.

WHAT TO EXPECT?
A mansion where classic meets AVANT-GARDE & Classical gives way to TECH HOUSE.

LOCATION
The Mansion of illusive Mr SB, located in Pall Mall, Central London. Upon entrance you will be greeted by his butler, who will invite you to take a walk up the grand staircase, where the party awaits.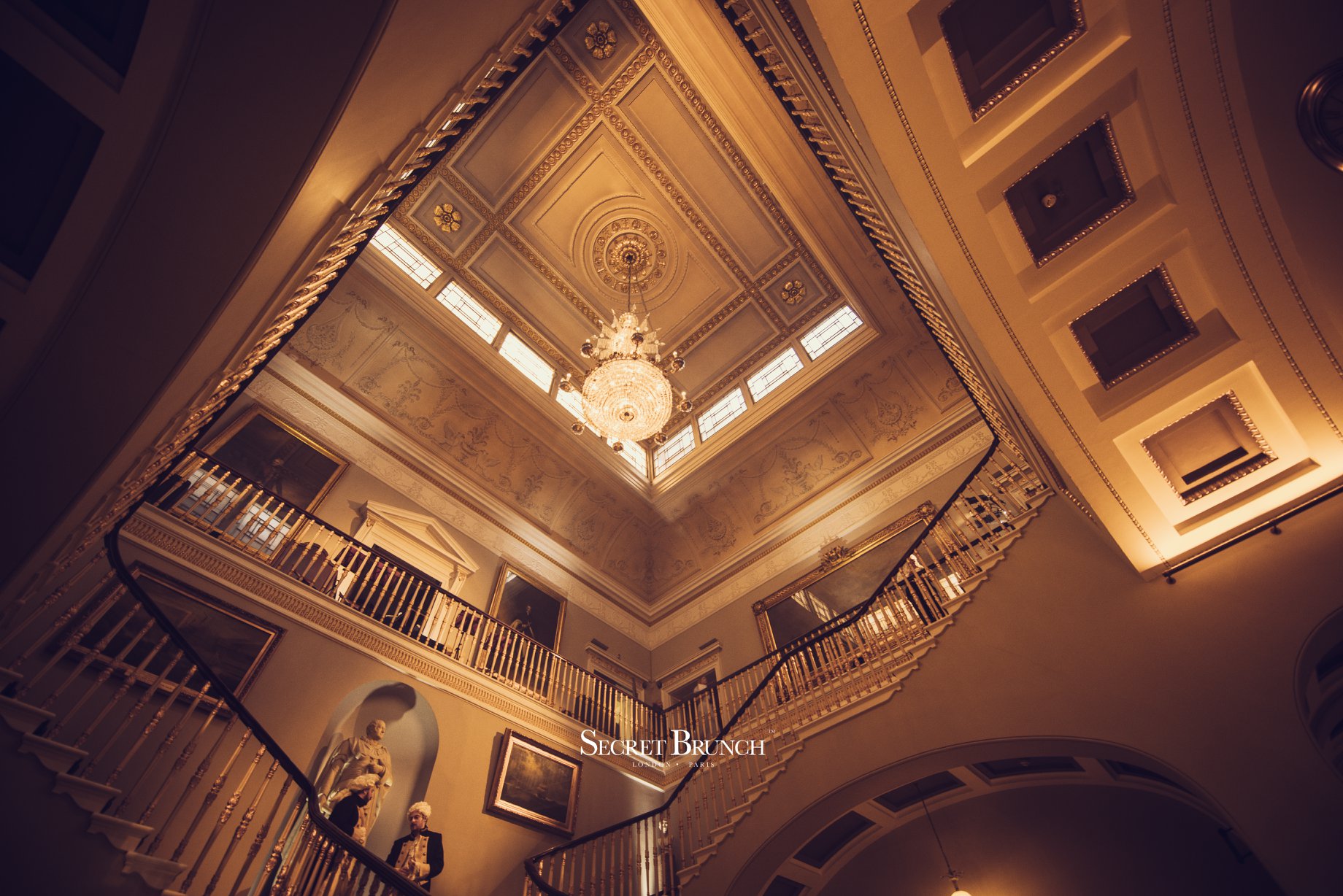 TICKET TYPES
VIP Tickets - You will enter via the VIP queue, receive complimentary cloakroom, a complimentary food access, and one complimentary drink token.

Regular Ticket - Entrance only.

TABLES
Located at the heart of the party, inside the main room, you will recieve the following benefits:
- Your own table for the entire party
- VIP queuing
- Complimnetary Food room access
- Complimnetary cloakroom
Plus one of the following options...

HIDDEN TIER (Email us if interested): The SB Enclosure
Be the king of the mansion! A handful of tables will have their own private enclosed space, next to the stage, roped off from the rest of the dancefloor and with dedicated security. Each table permits entry for up to 14 guests. The tables are constructed using our popular mini stages, which means you will have your own platform to stand and dance on. Each table also includes the following complimentary package worth over £2000 on the day:
1 x Jeroboam of Vodka
2 x bottles of Dom Perignon
1 x Magnum of Veuve Clicquot Yellow Label
3 x Bottle of Veuve Clicquot Rich
1 x Bottle of Gin
OPTION 2: VIP Table for 10
Accommodates up to 10 people and you can choose any one of the following three packages at check-out:
1 - CHAMPAGNE LOVE: 1 MAGNUM of VC Yellow Label + 4 bottles of VC Rich Champagne
OR
2 - BEST OF BOTH: 1 MAGNUM of Vodka + 1 bottle of VC Yellow Label + 1 bottle of VC RICH Champagne
OR
3 - YOUR OWN BAR: 1 bottle of Vodka + 1 bottle of Gin + 1 VC Yellow Label + 1 VC Rich Champagne

OPTION 3: VIP Table for 5
Accomodates up to 5 people and includes 1 bottle of vodka and 1 bottle of Veuve Clicquot Rich on arrival

BIRTHDAYS
Are you celebrating a birthday? book a table then drop us a line. We will help make it extra special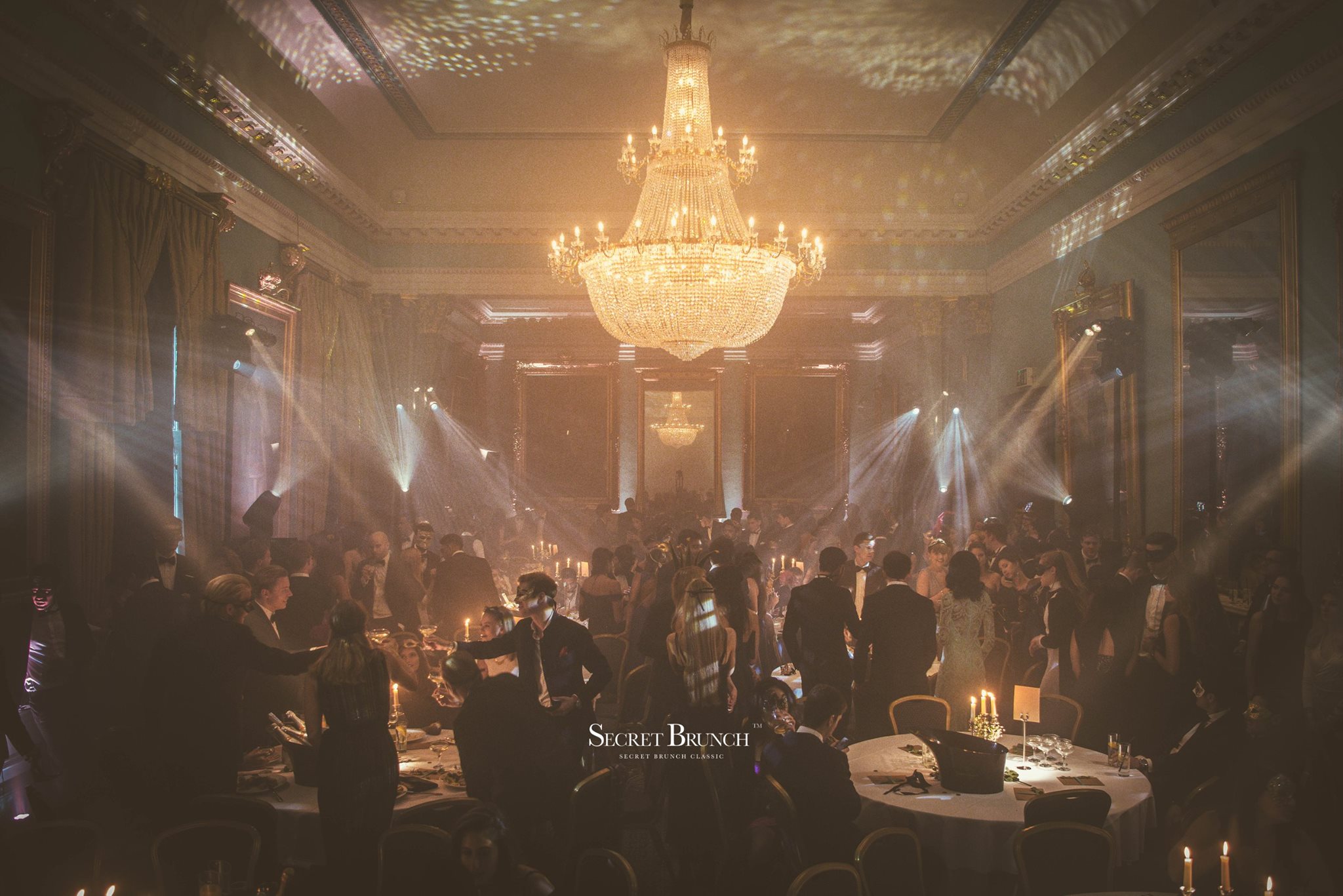 FOOD
(For VIP tickets ONLY)
Service between 2pm to 5pm
A buffet style banquet of delicious bites will be served in one of the club rooms between the hours of 2 and 5pm. Each VIP ticket and VIP table guest will receive one complimentary entry token.
The buffet will include hog loins, bbq chicken, pasta, cheeses, breads and cakes.
NOTE: Regular tickets may be able to purchase access on the day, between 5 - 6pm, depending on VIP turn-out and availability. Please note that this cannot be guaranteed and we can only notify you on the day.

MUSIC
Tech & Deep House

FOLLOW US ON INSTAGRAM: @secretbrunch
* Secret theme and itinerary will be emailed on the week of the event. Guests are requested to adhere to the dress-code, as it is mandatory. The Secret Location will be revealed on the day of the event, to only the ticket holders, via email. All tickets are non-refundable & non-transferable. A VIP Drink Token can be exchanged for any one drink served in a glass at the bar. It does not include any bottle service. A VIP Food Token can be exchanged for a single access to the Food room. Secret Brunch refuses to work with any promoters or promotional companies, as it aims to keep each event private, and its crowd 'organic'. Promoting any external products or events is strictly prohibited at Secret Brunch. If the information provided when purchasing a ticket is deemed inaccurate or misleading, then Secret Brunch reserves the right to refuse entry, cancel a purchase, or if applicable retract a membership. This event is open to all and we look forward to welcoming both members and non-members. We expect all to adhere to relevant House Rules outlined on our website. The House expects all guests to drink responsibly and reserves the right to refuse service at it's sole discretion or to remove any attendee from the premises. Secret Brunch has a zero tolerance drugs policy as well as prohibition of any smoking, e-cigarettes or vaping devices. Secret Brunch expects all guests to behave respectfully and show the utmost respect towards the venue, it's history and content. Secret Brunch requests all guests to refrain from close physical contact with any actors, performers or members of staff. Secret Brunch is a cash-less event and all purchases on the day must be made using a credit or a debit card. We do not accept American Express. Cloakroom facilities will be provided at the event. However Secret Brunch does not accept liability for any lost or missing items. All attendees must note that sound in certain rooms at the event will be in excess of 85db and we may use flashing lights. During the event your image may be captured by Secret Brunch photographers and videographers. Secret Brunch reserves the right to use such imagery for the purpose of showcasing past events and promoting it's brand or future events.
Minimum age for all Secret Brunch events is 21. All in attendance are requested to provide an ID at the door.

Date and time
Location
A Mansion in Central London Zone 1
London
United Kingdom
Refund policy