Three souls. Three histories. Three stories from a Christmas past.
About this Event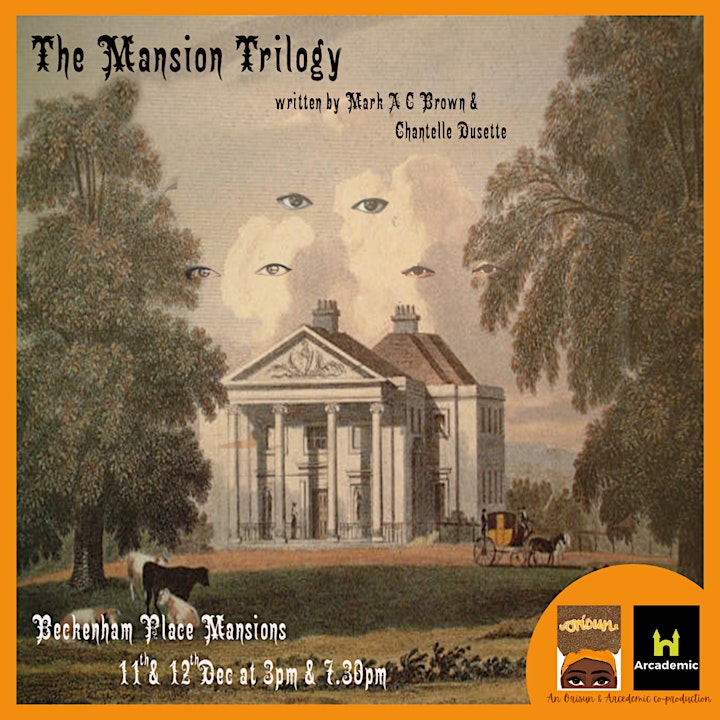 It's Christmas at the Mansion and some former residents are getting restless. Three souls trapped for an eternity within the walls of an old and beautiful building are desperate to tell their tale to anyone who will listen. A Christmas ghost story.
Join us for our first ever Christmas show. Set in the historic Beckenham Place Mansion - a Grade II listed Georgian building of architectural and historical significance. Experience the sights and the history of this beautiful building, get yourself a drink in the basement bar and then settle down (at least a metre away from the next person!) and listen to three stories from three souls.
Written by the award-winning Mark A C Brown & Chantelle Dusette (long listed for the Alfred Fagon Award) and featuring the acting talents of shereener browne, Seun Shote & Sarah Yeboah, The Mansion Trilogy is a co-production between Orísun & Arcademic films.
Show length: 1 hour 15 minutes approximately. No interval. Age suggestion: 12 years and over.