The Mantra Therapy Mind, Body, Soul Retreat & Beach Getaway to Mallorca
Description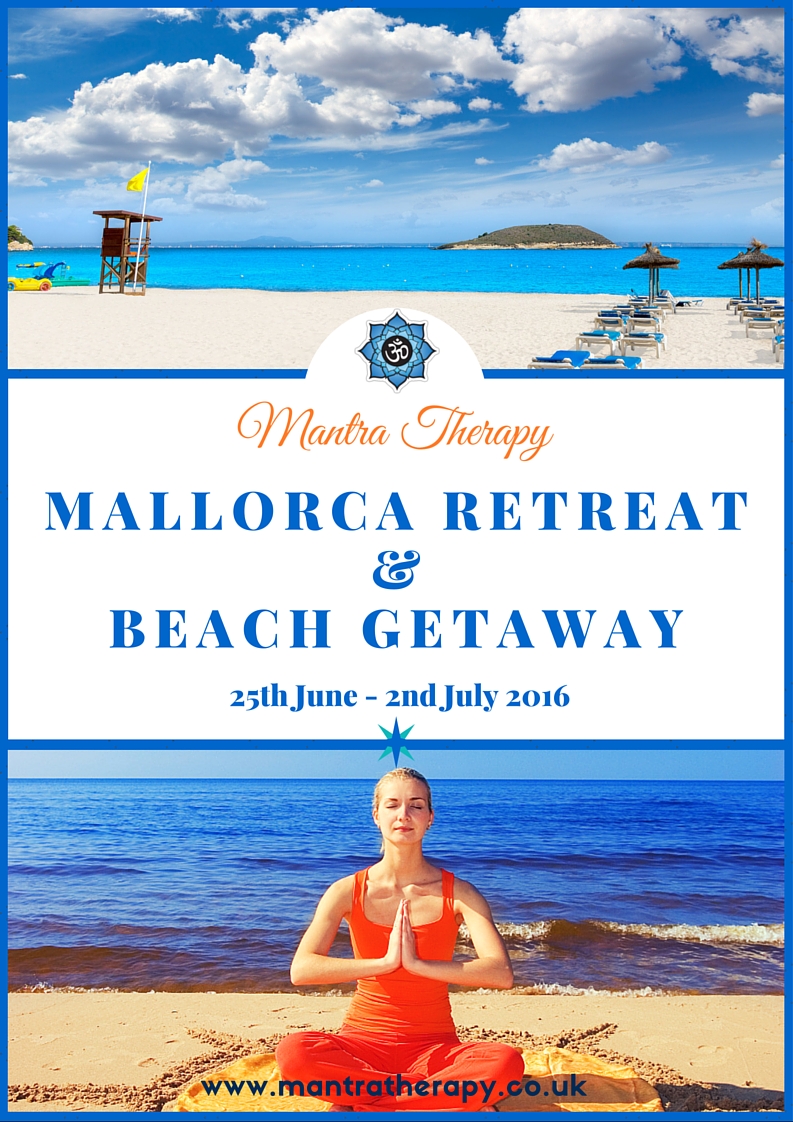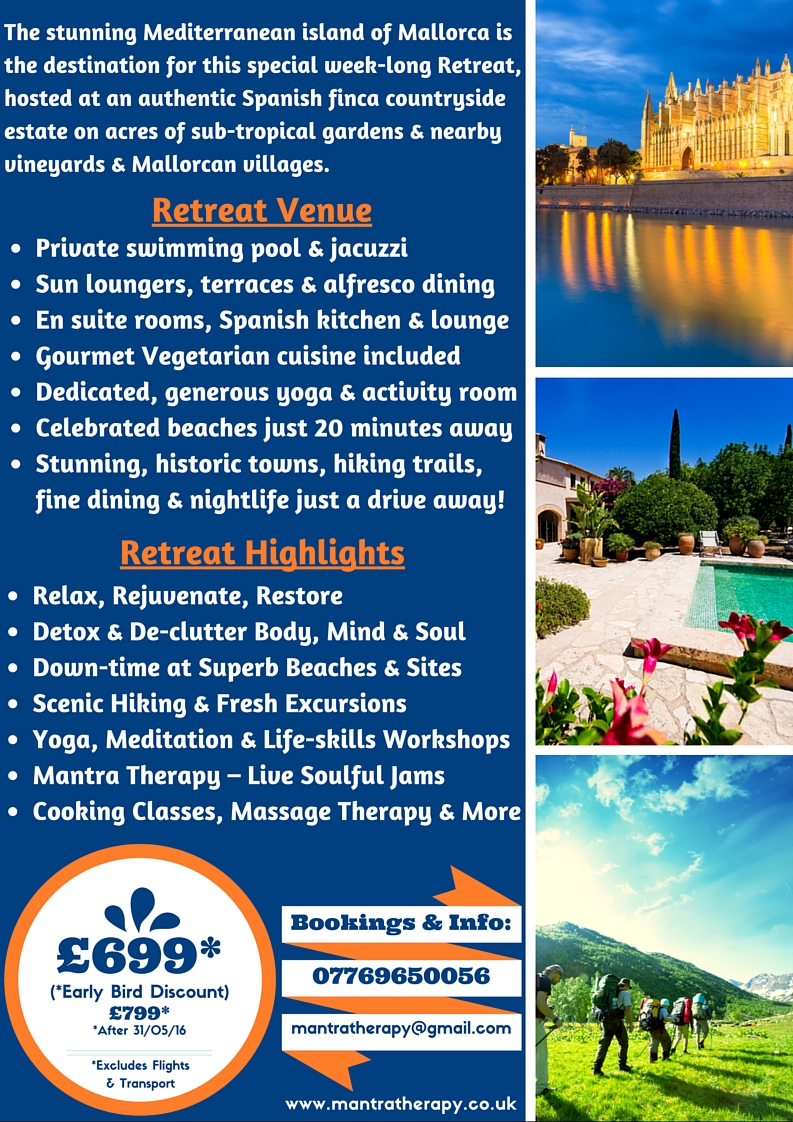 RETREAT DETAILS
Do you want more than just a holiday? – an adventure where you not only relax, learn and have fun, but return energised and empowered? Where you free your mind from old habits and clutter, to discover and unleash your true potential?
Do you seek quality company – people value who you are, where you can be yourself, learn, share and grow?
Do you want to embrace fresh perspectives that will empower you to be more and achieve more?
Then you're invited to join us on the Mantra Therapy Mind, Body, Soul Retreat & Beach Getaway to the beautiful Mediterranean island of Mallorca, renowned as the closest thing to Hawaii in Europe!
This is an exclusive Retreat to one of the nicest islands in Southern Europe - just sufficiently away from all the bustling zones - on a gorgeous private villa complete with:
Relaxation lounge, yoga studio, alfresco dining, swimming pool, jacuzzi and sub-tropical gardens.

Top beaches, hiking trails and attractions only 20+ minutes' away.

A great balance of both scheduled activities such as yoga, meditation, mantra music, personal transformation workshops, cooking classes and scenic hiking, water sports and other activities.

Plenty of down time to reconnect with nature and explore the island day and night-life.

Great like-minded company to support and uplift you.

Priceless experiences and input to your success.
We have only 8 spaces left, and as the price pretty much includes most things (other than flights and local car hire) - this is, once again - pretty much the best value, yet wholesomely balanced Retreat to the Mediterranean islands currently out there!
So if you're ready to change your life and take it to the next level, then invest in yourself, reap the rewards and claim the life you deserve!
For More Info & Bookings, visit:
http://www.mantratherapy.co.uk/about-the-retreat/
https://www.facebook.com/mantratherapy.co.uk/
Tel: 07769 650056 / 0207 112 9211