90 joyful voices, 5 anxious composers, 2 wise adjudicators, 1 uplifting harpist and an audience with a vote that will count!
About this Event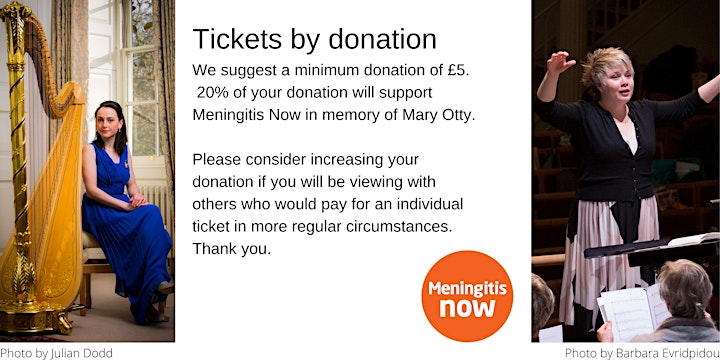 Join Bristol Choral Society via Zoom as they showcase the talents of five contemporary composers and sit back and relax to the exquisite playing of Anne Denholm, former harpist to HRH Prince of Wales who has recorded G.F. Handel's Harp Concerto - First Movement, Esther Swift's Time Spinner ,Benjamin Britten:'s Interlude from The Ceremony of Carols, and Carlos Salzedo's Concert Variations on O Tannenbaum especially for this event.
This exciting venture is a first for BCS as they extend their interest in contemporary choral music. The brief for the composition was: " A carol for mixed voice choir, either a cappella or accompanied by harp/piano. The text should be appropriate for inclusion in a Christmas programme." The winner of the main prize will receive £1000 and their carol will be published by Shorter House www.shorterhouse.com
The five shortlisted pieces you will hear were chosen from over 70 submissions from around the world by Hilary Campbell, Tom Shorter, a member of the choir and our sponsor . Our judges Judith Weir, Master of the Queens Music, and Stephen Jackson, conductor of Trinity Laban chamber choir, will adjudicate - and you as members of the audience will have your opportunity to vote for your favourite carol - so notebooks at the ready!
Hilary Campbell, our conductor, will guide you through what is guaranteed to be a joyful and creative celebration to set us on course to enjoy Christmas 2020 .
We look forward to seeing you.
TIMINGS
Zoom will open at 6.45 for 7pm start and will end at approx 8.15. We will remain on line for Christmas Drinks in the comfort of your own home
HOW TO JOIN THE EVENT
We'll be hosting the evening online using the web video conferencing platform Zoom. Once you have bought your ticket you will be given access to the Event Page where you will find details of how to join the event.
You don't need to install Zoom on your device in order to join, but you may have a better experience if you do. You can download and install the application from Zoom's website here: https://zoom.us/download
You can use a laptop, tablet or phone to join, but for the best experience we'd suggest avoiding using a phone if you can. We also recommend using wired headphones for the optimal audio experience.
Banner photo by Evan Dawson