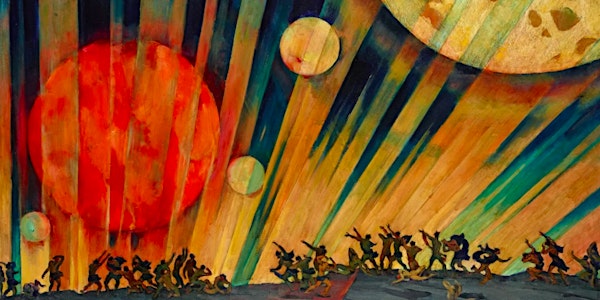 The Meanings of Internationalism: An Evening Symposium
Location
Wolfson Lecture Theatre, New Academic Building, LSE
54 Lincoln's Inn Fields
London
WC2A 3LJ
United Kingdom
The Meanings of Internationalism: Perspectives from the History of Radical Political Thought
About this event
What do we mean when we talk about internationalism? In the wake of Russia's invasion of Ukraine, both mainstream and left-wing discourses have brought the question of internationalism to the fore. Yet, as rifts within the left around the NATO/Russia question have deepened, the meaning of internationalism has also shown itself to be nebulous. Internationalism often takes the form of an exhortation to think or act beyond the border or boundary, but its political content remains underdetermined.
Bringing together speakers from across international studies and the history of political thought, the symposium will try to add determinacy to our concepts of internationalism by interrogating its complex and often contradictory histories in different regions and movements across the twentieth century. We will explore such questions as: Have practices of internationalism and theories of imperialism always been reliant on one another? What role have the nation, nationalism, or national self-determination played in internationalist struggles? What challenges and limits did internationalist movements encounter – and what legacies and problems do they leave us with today?
Speakers: Maria Chehonadskih (Central Saint Martins), Dilar Dirik (Oxford), Layli Uddin (Queen Mary), Musab Younis (Queen Mary)
Chair: Lukas Slothuus (LSE) with Miri Davidson (Queen Mary)
Organised by Radical International Theory Research Group (Alexander Stoffel, Felix DelCampo, Timor Landherr and Miri Davidson) and Millennium: Journal of International Studies, with the generous sponsorship of the Leverhulme Trust.
Please note that this event is limited to 130 attendees – please arrive early to make sure you get a seat! The symposium will be followed by a wine reception until 21:00.
Maria Chehonadskih is an Associate Lecturer at Central Saint Martins – University of the Arts London. She was a Max Hayward Visiting Fellow at St Antony's College, University of Oxford (2019-2021). Chehonadskih received her PhD in philosophy from the Centre for Research in Modern European Philosophy, Kingston University in 2017. Her research and work concentrate on Soviet epistemologies across philosophy, literature, and art, as well as on post-Soviet politics and culture. Her book Alexander Bogdanov and Soviet Epistemologies: Transformation of Knowledge After the October Revolution is forthcoming from Palgrave Macmillan in 2023.
Dilar Dirik is a political sociologist, writer, and activist. She holds a PhD in Sociology from the University of Cambridge. Her research and teaching focus on stateless liberation, autonomy, women's resistance, and radical knowledge production. She is currently a postdoctoral researcher and course convener at the Refugee Studies Centre, University of Oxford and author of the forthcoming book The Kurdish Women's Movement: History, Theory, Practice (Pluto Press 2022).
Layli Uddin is the Lecturer in Politics and International Relations of South Asia at Queen Mary. Her research explores subaltern Muslim political thought in Modern South Asia, and is broadly interested in liberation theologies and subaltern geopolitics in the Global South. Currently, she is completing her first monograph, Land of Eternal Eid, offering an alternative account of the making of Bangladesh. She is also working on her Leverhulme Project 'Red Islam', which is a transnational study of Islamic Socialism from the colonial period up to the 1978 Soviet-Afghan war.
Musab Younis is Lecturer in the School of Politics and International Relations, Queen Mary University of London. His first book, On the Scale of the World: The Formation of Black Anticolonial Thought, will be published by the University of California Press in November 2022.
Millennium: Journal of International Studies is a peer-reviewed and highly ranked journal that aims to publish critical, theoretical, and boundary-pushing articles from the discipline of International Relations (IR), as well as original thinking from elsewhere in the social sciences with a global dimension. We welcome challenging, and innovative contributions that articulate alternative theoretical perspectives and explore subject areas with which IR has had little or no serious engagement. It is edited by doctoral students from the LSE's International Relations Department and published three times per year by SAGE Journals.