'The Mermaid' - A Film Screening & Discussion, China Week Evening Session on Thursday 28th October 2021
About this event
"The Mermaid" (2016), is the first ever successful blockbuster Chinese film that touches on environmental issues, via a love story between a Chinese businessman and a mermaid who is sent to assassinate him. Before the screening, Dr Hiu Man Chan and Giulia D'Aquila will have a short conversational talk on the topic of "Global Sustainability as a Storytelling Strategy for the Internationalisation of China's Film Industry".
Film Credits:
Running Time: 94 minutes
Director: Stephen Chow
Screenplay: Stephen Chow, based on The Little Mermaid by Hans Christian Andersen
Produced by: Stephen Chow, La Peikang, Yang Wei, Wang Changtian, Yang Zhenhua, Cao Pu, Liu Yang, Wei Jie, Cai Dongqing
Starring: Deng Chao, Lin Yun, Show Lo, Zhang Yuqi
Guest Speakers:
Dr Hiu Man Chan is the Founder & Director of UK-China Film Collab, a UK based non-profit organisation for the research and practice of film diplomacy.
Giulia D'Aquila is a PhD candidate at King's College London's Lau China Institute, first class Master's graduate of Chinese Studies from The University of Edinburgh and International Audience Analyst at U.K.-China Film Collab. Her research specialises in Chinese cinema, international relations and soft power.
This special screening is curated and presented in partnership with UK-China Film Collab.
The event will be held at The Auditorium at the Strand Campus of King's College London. The venue is located on the ground floor of Bush House. This event is an in-person event only.
To tweet about the event, use the tags @lauchinainst @ukchinafilm on Twitter, and hashtags #smogtown #ChinaWeek2021 #lauchinainstitute #UKChinaFilmCollab.
For event and media inquiries, please contact lauchina@kcl.ac.uk.
This year's China Week forum at the Lau China Institute of King's College London is held in partnership with:
Chatham House (Asia-Pacific Programme)
Australian National University (ANU)
The China-Britain Business Council (CBBC)
The Great Britain China Centre
Society for Anglo-Chinese Understanding
Italian Institute for International Political Studies (ISPI)
China Biodiversity Conservation and Green Development Foundation (CBCGDF)
Oxford University Silk Road Society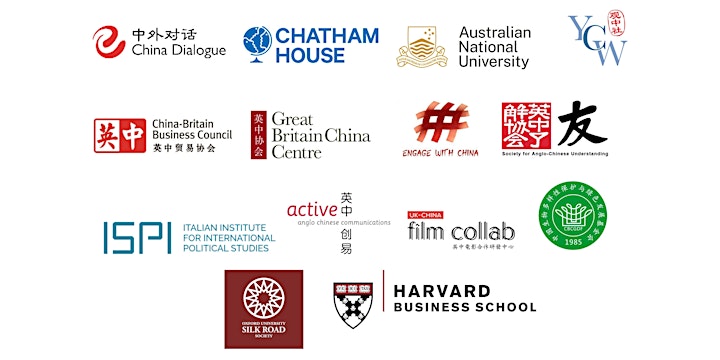 Organiser of 'The Mermaid': Film Screening & Discussion
The Lau China Institute is a global centre for the research, study and understanding of contemporary China. We aim to study both China and work with Chinese scholars and others. As such, we seek research collaborations and deeper mutual understanding with the People's Republic of China, ensuring we sit at the heart of King's strategic approach.
Established in 2011, we now have a community of core academics and postgraduate students, including roughly 30 PhD students. We are based within the School of Global Affairs, yet work across all nine faculties and beyond, to engage in multi-disciplinary and innovative research.
The Lau China Institute is based in Bush House, North East Wing, 40 Aldwych, London, WC2B 4BG, part of King's Strand Campus.