Event Information
Refund Policy
Refunds up to 1 day before event
Description
Mid-career can be disorienting. We may find professional achievements less meaningful. Or career demands suddenly feeling unsustainable. In fact, long-term research finds such shifts are common and follow clear patterns. In this webinar, HBR contributor and management professor Monique Valcour will show how a mid-career check-up allows professionals to take stock of where they are, clarify what's important for the next phase of their career, and develop strategies to get them there.
According to the kaleidoscope model of careers, we are motivated professionally by three key drivers: authenticity, balance and challenge. How we value each of these usually determines our choice of work and how we approach it. The "shock" of mid-career is frequently triggered by shifts in these basic motivations. The solution is not to try harder or double-down but to step back and consider what could be happening at this motivational level.
In this webinar we will consider some of the classic dilemmas of mid-career and look at ways to plot a new path. In particular:
How to recognise that your motivations are changing
What a career check-up looks like, and when to start one
How to re-examine the stories you tell yourself about work
How to explore new possibilities and futures
The rewards and opportunities that a check-up can generate
All attendees will receive the meeting slides, a recording and a resource pack.
All participants receive
Everyone who registers for this event will receive:
Access to the webinar and the chance to ask questions live
Video recording for download after the event
Access to bonus materials resource pack
Times for locations around the world are here.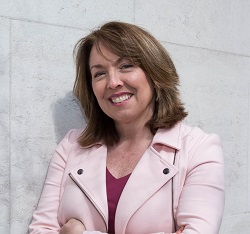 Monique Valcour is a professor of management and executive coach for the United Nations, London Business School and the European School of Management and Technology. She holds a bachelor's degree from Brown University, a master's degree from the Harvard Graduate School of Education, and M.S. and Ph.D. degrees from Cornell University. In her research, teaching, and speaking she focuses on helping companies and individuals craft high-performance, meaningful jobs, careers, workplaces, and lives. She is a regular contributor to the Huffington Post and Harvard Business Review where she writes about issues like defining career success, developing employees and job crafting.
Privacy Policy
We take your privacy seriously and are happy to answer questions about how we use any data you provide us with. If you would like to know more, please read our privacy policy.
Date and Time
Refund Policy
Refunds up to 1 day before event