Description
Want to move your life forwards?
Is there something blocking you being as successful as you know you could be?
Are you on the right track but want to connect to the right environment to get you there faster?
If you have a business or personal interest in personal development, then surrounding yourself with like-minded people, focused on growth and development (like those at Wellbeing Meeting) is the perfect place to help you move forwards, whatever your goals maybe. The meeting will start at 7pm prompt with room for networking before and after as well as during the break.
Book your place now or read below for more information on October's talks.
THE MIND-BODY CONNECTION
Why does someone get ill, even though they exercise regularly and eat a healthy organic diet? What is the mind-body connection and does it have any influence on our health?
The Soul Whisperer, Tony Mills is an expert in understanding the mind-body connection. He has gained a wealth of knowledge in this field and will be explaining how we can jeopardise our health and well-being by ignoring troubling emotions and feelings. For instance, Why We Get Colds
Energetic Wisdom is a holistic system for balancing, healing and harmonising all aspects of a person – body, mind, emotions and spirit.
WILL YOU BE ONE OF OUR LUCKY VOLUNTEERS?
With the aid of volunteers from the audience, Tony will demonstrate Energetic Wisdom techniques in locating the root cause of what really causes ill health. Then, by using the Living Lens, Tony will demonstrate how this can often be quickly brought back into alignment.
Using Energetic Wisdom techniques, a return to balance is often quickly achieved, making it one of the quickest and easiest forms of therapy around today.
Tony will also channel energy through from his Spirit Guides and experiencing him at work can be very moving.
Although Tony works at a very deep level, with his fun-loving and kind nature, each person will move through each process as lightly as possible.
Energetic Wisdom and the Living Lens are like the 'magic wand' you had always wished for. They locate the trigger, target the bulls' eye, reformat the hard drive, and restore the system back to its full potential in a very short time.
There are many aspects to how Tony assists his clients to health and well-being. These include harmonising chakras, meridians, miasmas, and negative impacts of karmas or past lives.
Read Tony's very interesting article about the emotional causes behind;
stroke

varicose veins

hypothyroidism

chronic fatigue

fibroids and more.
NEGATIVE & ALIEN ENERGIES
Tony will also speak about his work detecting and clearing Negative & Alien Energies and will ask for a volunteer from the audience for demonstration purposes.
EMF'S
Tony will also demonstrate how distorted geopathic frequencies (such as from underground rock formations and streams) and distorted Electromagnetic frequencies (such as those from a mobile phone) weaken our energy fields and, as a result, can cause ill health.
With the aid of his Spirit Guide, Tony will harmonise individuals in the group that are showing up as being affected by these frequencies and will explain how his channelled pendants and other devices in the Red 9 range, can help give protection.
Read more about the dangers of EMF's
Learn more about Tony's work at www.energetic-wisdom.co.uk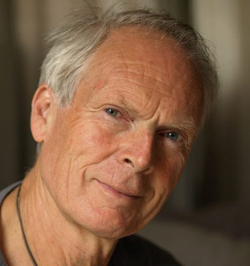 Born and raised in north Wales, Soul Whisperer, TONY MILLS began working as a therapist over 30 years ago. After learning various healing techniques, including massage, kinesiology and becoming a Reiki Master and Osteopath, Tony began to ask the question: What really causes ill health? What is the root cause of pain or discomfort? It was during this exploration, that he then realised he was a channel of Higher Energies and was being given information that finally led him to the work he does today.