A five week meditation course with Gen Kelsang Gakyi
About this Event
'We can see and find the sun of the supreme happiness of enlightenment from The Mirror of Dharma. How fortunate we are.'
Ven Geshe Kelsang Gyatso Rinpoche
The book 'The Mirror of Dharma With Additions' — Dharma means the teachings of enlightened beings — gives practical advice on how we can solve our daily problems of uncontrolled desire, anger and ignorance, and how to make our human life meaningful.
The author, Venerable Geshe Kelsang Gyatso Rinpoche, is an internationally renowned meditation master and scholar. In this book, he explains as practical instructions the complete path to enlightenment, based on his deep experience gained from a lifetime spent in meditation.
In these classes we will explore this extraordinary book - in particular the meditations on the stages of the path to enlightenment (Lamrim). The classes will include a commentary and guided meditations.
The classes are suitable for everyone, but are particularly helpful for those interested in learning more about Buddhist meditation and practice.
In this series of five classes we will explore the meditations on the 'Initial Scope':-
12 April: Meditation on the preciousness of our human life
19 April: Meditation on death
26 April: Meditation on the danger of lower rebirth
3 May: Meditation on going for refuge
10 May: Meditation on karma
Whenever possible the classes are offered live on Monday evenings at 7pm - on occasion it may be necessary to pre-record them. Available online for 48 hours. Each class is approximately an hour and fifteen minutes long.
Our programme of classes and courses is available for anyone living or working in Nottinghamshire, Lincolnshire or nearby.
Once you register for this class you will receive a confirmation email and this will be followed up with the appropriate webinar link within 60 minutes of the class.
£5.00 per class (per person)
Free for members/subscribers
Click here for membership/subscription options.
Full details of the meditation centre's programme, including membership and subscription offers please see www.meditateinnottingham.org
EVERYONE WELCOME
0115 985 7356
hello@kmcnottingham.org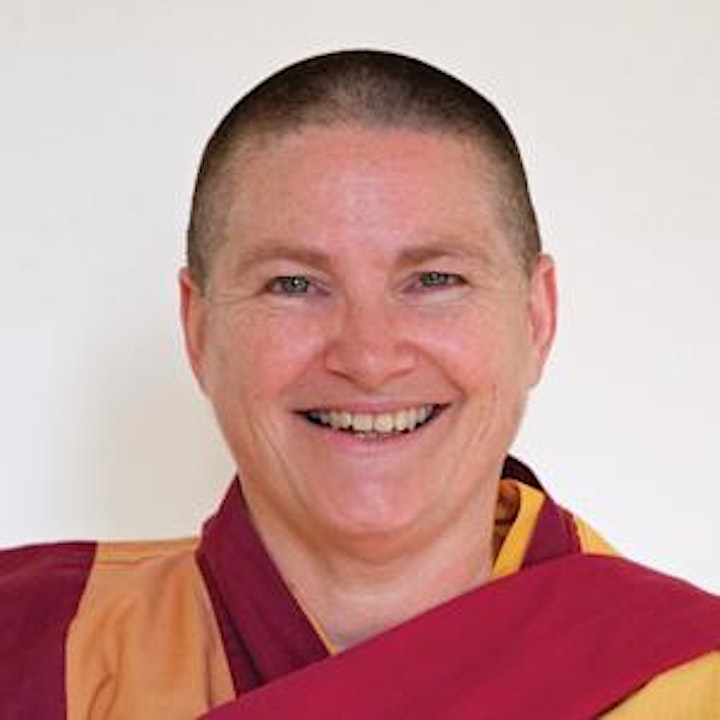 The teacher for this course is Gen Kelsang Gakyi, Resident Teacher at Kadampa Meditation Centre Nottingham, much respected for her ability to presents Buddha's teachings with warmth, humour and clarity.