Description
The Mitochondria and the Cell Danger Response
Cell Symbiosis Therapy (CST) is a mitochondrial approach that focuses on our cells' energy powerhouses. Gilian will discuss the toxins, infectious/viral pathogens and nutritional deficiencies that can disable our mitochondria, and how to help fast track patients to recovery.
The latest research by Dr. Robert Naviaux and others shows that our mitochondria are like the canary in the coal mine: they are able to sense every kind of danger, from pathogens to toxic metals, pesticides and even inflammation. They respond instantaneously to that by activating a so-called Cell Danger Response (CDR) that is fundamental to health and disease. Activation of the Cell Danger Response sets in motion a powerful sequence of reactions to fight the threat – but often cause huge huge metabolic and immunologic damage in their wake ….
Cell Symbiosis Therapy links this to the mitochondria, the ultimate orchestrators of our cellular activity, and suggests ways to repair the damage and restore homeostasis.
This event is for healthcare professionals and complementary practitioners.
Seminar Agenda:
The origin and role of our mitochondria
Why our mitochondria may go "offline"
Protection
Dysfunction
Pathways to recovery
Find out where the problem lies
Restart the electron/photon flow
Fascinating and Ground Breaking Topics also Discussed will Include:
Viruses and Infections? Including Lyme disease and it's co-infections
Chemicals and Heavy Metals
Kryptopyrroluria
The possible effects of EMF (Electromagnetic Fields)
The considered effects of Agriculture
Do antibiotics play a role in Mitochondrial Dysfunction?
The role that 'good' nutrition plays on our Mitochondrial Health
Food Intolerance


There will be adequate time for Q&As
CELL SYMBIOSIS THERAPY IN BRIEF:
Over two billion years ago, a unique act of symbiosis took place: two prokaryotes (organisms without a cell nucleus or any other membrane-bound organelles) combined to form a completely new type of nucleated cell: the eukaryote [1]. Mankind owes its very existence to this unique evolutionary development. Cell Symbiosis Therapy® is based on this fundamental recognition that all human cell systems have a hybrid nature. The goal of Cell Symbiosis Therapy® is to restore full mitochondrial function through reversing the downregulation of mitochondrial ATP production.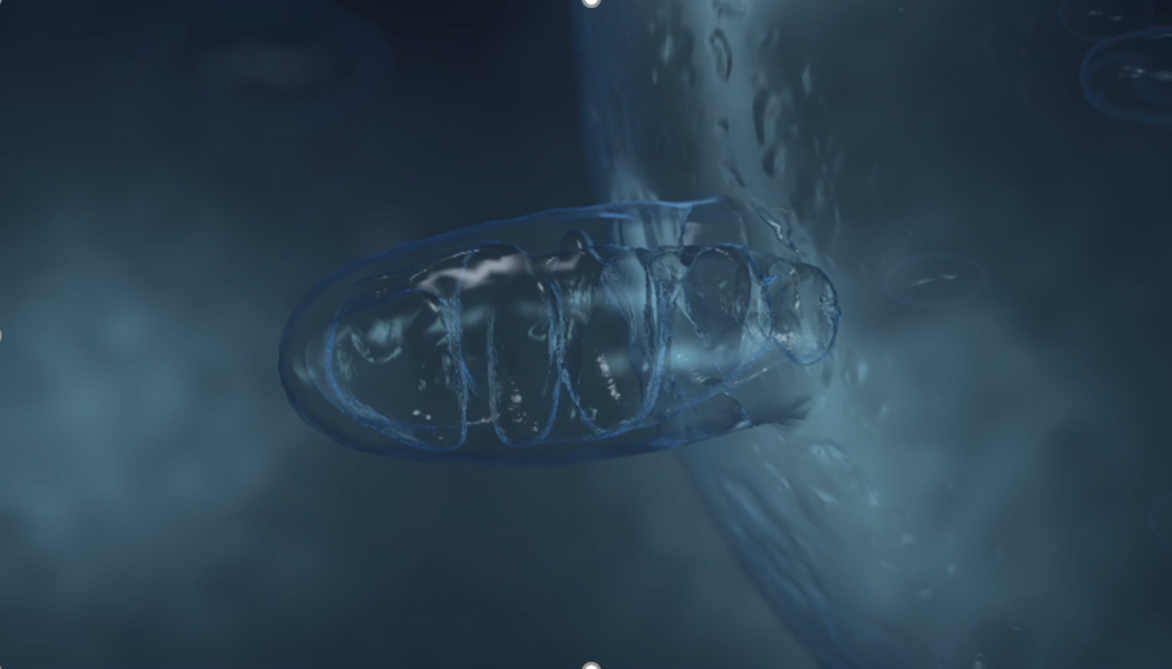 "Mitochondria are descended from α-proteobacteria, and became part of the present-day eukaryotic cell through an endosymbiotic event approx. 2 billion years ago"


Examples of illnesses caused or accompanied by mitochondrial dysfunction [3]
ADHD (attention-deficit hyperactivity disorder)

AIDS

Allergies

Autoimme diseases

Cancer (an intracellular immune dysfunction – a "safety mode" in immune function)

Circulatory disorders – arteriosclerosis, heart attack, stroke

Depression

Diseases of old age (Alzheimer's, dementia, Parkinson's)

Fungal infections (Candida, Pneumocystis carinii, aspergillosis, etc.)

Hormonal disorders

Hypertension

Lowered immunity

M.E.

Organ degeneration, raised cholesterol

Orthopaedic disorders

Premature aging

Viral infections (herpes, Epstein-Barr, hepatitis, etc.



The evening serves as an outline for our more intensive Introductory Seminar held at regular intervals throughout the year.
ABOUT GILIAN CROWTHER

Gilian Crowther MA (Oxon), mBANT, mNNA, CHNC reg. is a Naturopath and registered Nutritional Therapist who studied complementary therapy in Germany for many years before completing her training in the UK.
She specialises in a mitochondrial approach that she encountered while in Germany called Cell Symbiosis Therapy (CST), and practises this within the Academy of Nutritional Medicine (AONM), a large network of doctors and complementary therapists with a CST clinic in London.
She holds training courses and seminars for the Academy of Nutritional Medicine and the CST Academy.
Gilian also holds the position of Director of Research at the Academy of Nutritional Medicine (AONM), within this role she continuously pursues research into related topics with affiliated specialists.





References:
[1] Margulis, L. (1971). Origin of eukaryotic cells. Yale University Press. ISBN-10: 0300013531