Description

A rapidly expanding field, Materials and Molecular Modelling Science lies at the heart of almost every modern technology, with an enormous impact on the UK economy. The significance of the discipline has recently been recognised by the Engineering and Physical Sciences Research Council (EPSRC) in awarding £4 million to a new national supercomputing centre, the Materials and Molecular Modelling Hub (MMM Hub). More information available here.
A launching platform for the MMM Hub, this distinct event will bring together researchers, academics, and industry members from across the UK, as well leaders from the international materials community, to discuss the varied research taking place across the new Hub and further afield. With an aim to foster collaborative interdisciplinary research and the cross fertilisation of ideas, the event will offer researchers an opportunity to reach out beyond their immediate local networks and provide the prospect to collaborate with other scientists, academics, support staff in High Performance Computing (HPC), and private industry.
This event is being hosted by the MMM Hub and the Science and Engineering South Consortium (SES) and is open to researchers, support staff, academics and industry members from across the MMM Hub, SES Consortium, and UK (limited places).


Programme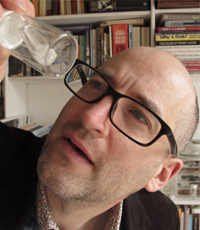 Materials for the 21st Century: What Will We Dream Up Next?
Dr. Mark Miodownik (UCL)

Mark Miodownik is Director of Institute of Making at UCL where he teaches and runs a research group. He received his Ph.D in turbine jet engine alloys from Oxford University in 1996 and since then has published more than 100 research papers. His current research interests are animate materials, innovative manufacturing, and sensoaesthetic materials. For more than ten years he has championed materials research that links the arts and humanities to medicine, engineering and materials science. This culminated in the establishment of the UCL Institute of Making where he is Director and runs the research programme. In 2014 he was elected a fellow of the Royal Academy of Engineering. Prof Miodownik is a well known author and broadcaster. He regularly presents BBC TV programmes on engineering which have reached millions of viewers globally. He is author of Stuff Matters, a New York Times Best Selling book, which won the Royal Society Winton Prize in 2014 and the US National Academies Communication Award in 2015. In 2016 he was awarded the American Association for the Advancement of Science Prize for Public Engagement with Science.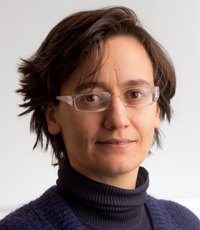 Modelling 'Magic' Nanoparticles
Dr. Francesca Baletto (King's College London)
Dr. Baletto's research focuses on the development and application of numerical simulations, both ab-initio and classical, for the investigation and the design of nanomaterials. Her work includes growth and nucleation; structural transitions; adsorption, magnetic, and optical properties, and electron transfer processes in metallic nanoalloys, metallic surfaces and water systems. Her research is funded by different research bodies, including EPSRC, EU COST-Action, FAPESP-KCL, CNPq. She is author of more than 40 publications with a h-index of 20; a book chapter for the Encyclopedia of Nanoscience (ed. Nalwa, 2004), and a chapter on "Modelling Janus Nanoalloys" for "Metal Clusters and Nanoalloys: From Modeling to applications" (ed. Springer, 2013).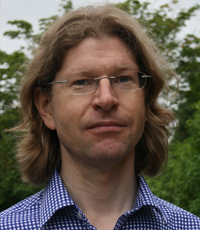 Random Explorations of Material Structure Space
Chris Pickard (The University of Cambridge)

Chris Pickard is the inaugural Sir Alan Cottrell Professor of Materials Science in the Department of Materials Science and Metallurgy, University of Cambridge. Previously he was Professor of Physics, University College London (2009-2015), and Reader in Physics, University of St Andrews (2006-2008). He has held both EPSRC Advanced and Leadership Research Fellowships, and is currently a Royal Society Wolfson Research Merit Award holder (2015). He is a lead developer of the widely used CASTEP code, and introduced both the GIPAW approach to the prediction of magnetic resonance parameters and Ab Initio Random Structure Searching. In 2015 he won the Rayleigh Medal and Prize of the Institute of Physics.
Other speakers include Massimo Noro (Unilever), and Dr. Rachel Crespo-Otero (QMUL). A full programme will be released shortly.