Event Information
Location
Woburn House
20 Tavistock Square
London
WC1H 9HQ
United Kingdom
Description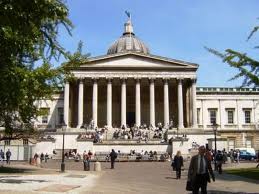 "A fascinating blend of topics across a broad area, presented by experts in their field - I now have tools I can use immediately and I have made some great connections"
The Mobile Academy, a certified CPD programme from UCL & Mobile Monday London opens for a 3rd Season, 1st October – 3rd December 2013, London WC1

* A place for developing new ideas in a world where more people have access to a mobile phone than a toothbrush!

* Talks, workshops, demonstrations and surgeries delivered by industry experts

* A collaborative learning environment to get a grounding in business, design and how to work with technology

A Certificate of Continuing Professional Development (CPD) will be awarded to those who fulfil course attendance criteria.
Please see the website for more information themobileacademy.org.uk or get in touch info@themobileacademy.org.uk. You can also follow us @moblacad.

Date and time
Location
Woburn House
20 Tavistock Square
London
WC1H 9HQ
United Kingdom