The Most Crucial Parts of a Trading Plan {Manchester}

Thursday, August 10, 2017 from 7:00 PM to 10:30 PM
Event Details

"The only way to make money consistently in Financial Markets is to put your money to work and to have a dynamic plan. Your Trading Plan must be flexible enough to account for noise and rigid enough to contain risk. You can read as many books as you want on Trading Plans and it won't make a difference. You need to experience it for real."
Chris Cathey Senior Trading Mentor, Institute of Trading and Portfolio Management. 
In this Seminar Chris teaches you how to prepare and execute a Professional Trader level trading plan. Literally thousands of books have been written about trading plans, however the vast majority of these books totally miss the point of a trading plan and are not actually viable and executable in the real world. Flexibility in your trading plan is key and Chris shows you what you should be focusing on to achieve this. 
The Most Crucial Parts of a Trading Plan
Senior Trading Mentor and Ex Goldman Sachs Trader Dr Christopher Cathey is going to teach you how to build a Trading Plan with an approach used by himself and the vast majority of Professional Hedge Fund Managers and Traders at Investment Banks globally.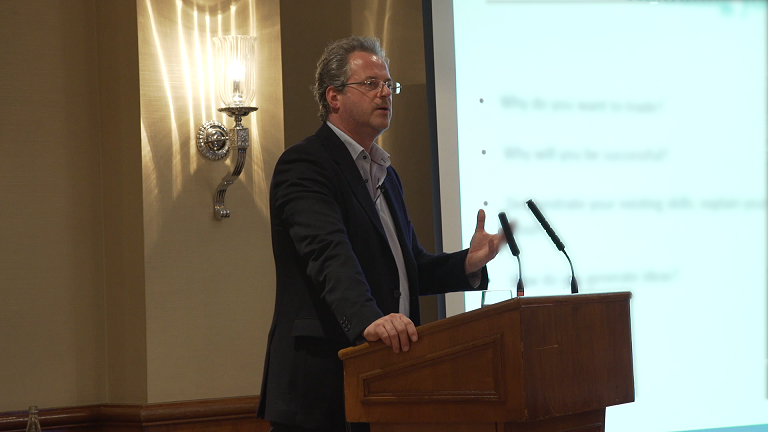 Seminar Content and Timetable;-
<<< Seminar capacity is restricted to a maximum of 50 delegates per seminar. Seats are regularly booked out in advance. Book early to avoid disappointment >>>   
6:30pm registration, 7:00pm start.
The Myth: Plan The Trade, Trade The Plan.
Plans with Binary Outcomes
Rigidity Vs Flexibility
Where and Why do Retail Trader Trading Plans Fail
Chris' Experiences of Retail Trader Trading Plans as a Mentor
Trading Plan Characteristics
Trading Plan Assumptions
List of Trading Plan Basics to Adhere Too
Seminar Speaker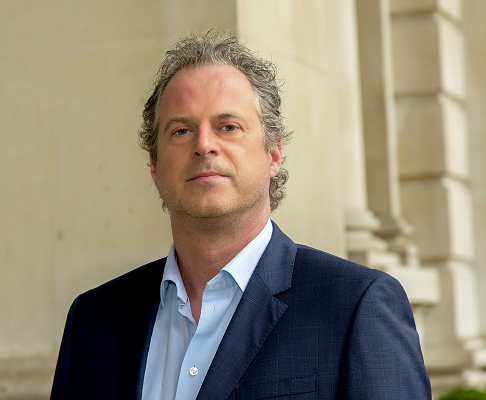 Dr Christopher Cathey enjoyed a successful 15-year career as a Professional Trader. After completing a first-class degree in Natural Sciences and obtaining his PhD in Chemistry from Fitzwilliam College Cambridge, Chris was hired by Goldman Sachs. Chris worked for Goldman Sachs as an Equities Trader in Frankfurt, New York and London between 1993 and 2006. He then worked as a proprietary trader at Merrill Lynch Strategic Investments Group between 2006 and 2008, before retiring.
Chris has traded successfully as a fulltime Professional Trader managing some of the largest trading books and portfolios at Goldman Sachs and Merril Lynch throughout the largest secular Bull Market in history and some of the most vicous bear markets and sharp downturns in Financial Markets of recent history.
Chris' experience and knowledge of Financial Markets can not be matched. 
Chris Cathey Resume / CV - Click Here
Chris Cathey Press Release - Click Here
 We look forward to seeing you there !!!
Background
The Institute of Trading and Portfolio Management was established to educate, inform and coach Retail Traders & Investors how to take a more Professional approach to Trading and Investing in the Financial Markets. We deliver the highest level of Trading and Portfolio Management education available to the Retail Trader / Investor globally, utilising teaching methods that everyone can understand and deploy themselves. We manage a global Portfolio ourselves and manage a community of Retail Traders and Investors, that connect with eachother and support eachother. We provide our community with a favourable infrastructure that allows each individual to reach their full potential. Additionally, we invest in our best performing students / traders and we also place some of our best traders into Professional Trading employment with Hedge Funds and Investment Banks.
Typically we have three types of delegates that attend our seminars and then join the Institute;-
1.    Delegates currently trading with their own money who have struggled to make consistent Returns on their Capital.
2.    Delegates who want to start trading with their own savings and seek a higher level Professional Trading & Investing education Vs what is available elsewhere.
3.    Delegates who are looking to enter the Professional world of Trading and Investing via Hedge Funds and Investment Banks.
You do not need any prior experience in Trading and Portfolio Management to attend one of our seminars. All you require is a basic level of common sense and arithmetic ability.
At the Institute you will be taught everything you need to know from basic to more advanced techniques. Our approach is challenging both to a beginner and more experienced traders. The professional trader approach is like nothing you have ever seen before. This is because it is simply not taught to the Retail Trader market and is usually only reserved for professional traders. 
For background information on Institute Trading Education please       Click Here
For more information on ALL upcoming Institute seminars please        Click Here
To visit the Institute website and experience all that we do please       Click Here
When & Where

Manchester Conference Centre,
Weston Building,
Sackville Street,
M1 3BB Manchester
United Kingdom


Thursday, August 10, 2017 from 7:00 PM to 10:30 PM
Add to my calendar
Organizer
The Institute of Trading and Portfolio Management was established to educate, inform and coach highly aspirational individuals who are currently either trading the markets with their own savings or seeking professional employment at an Investment Bank or Hedge Fund.