The Museum as a Space of Social Care: Virtual Book Launch
Join us for a panel discussion and virtual book launch of 'The Museum as a Space of Social Care' with author Nuala Morse
About this event
About the book
While care for collections is part of the well-described technical field of museums, care for people in the museum is less well defined. The Museum as a Space of Social Care explores how the notion of care - as practice and as ethics - can open up new directions for the museum.
The book engages with the growing focus on community participation in museum activities, notably in the areas of health and wellbeing activities and community-led exhibitions. It examines the logic of care that underpins this practice, how this work is operationalised and valued in the museum, and the institutional barriers to this practice.
More broadly, the book explores how 'care thinking' can open up new directions for the museum that extends care for objects to care for people, care for communities, care for staff, care for ideas and issues, care for our planet, and care for the past, our present and our futures. The book presents a call for re-imagining the social role of museum within landscapes of formal and informal care.
Hosted by the Research Centre for Museums and Galleries at the University of Leicester, this book launch will bring together the author, Dr Nuala Morse, in conversation with panellists to explore the ideas and issues raised in the book. The panel will also reflect on how museums have sought new forms of caring work, public engagement and leadership during the pandemic, at a time when our need for care, and to care better, has been made dramatically apparent.
This will be a chaired session with opportunities for questions from the audience.
Panellist will include:
Zoë Brown, who was the manager of the Outreach team at Tyne & Wear Archives & Museums, UK, the main case study the book
Professor Piotr Bienkowski, a consultant, and Emeritus Professor of Archaeology and Museology at the University of Manchester, expert in community-focused organisational change in museum
Lucy Shaw, the Head of Partnerships and Programmes at Oxford University Gardens, Libraries and Museums, an organisation that is developing culture-led approaches to care provision
Thanh Sinden, consultant, chair of Museum Detox and board member for the Culture Health and Wellbeing Alliance
The Session will be chaired by Professor Richard Sandell, Co-Director Research Centre for Museums and Galleries
Dr Nuala Morse is a Lecturer in Museum Studies at the School of Museum Studies, University of Leicester. Her research examines the idea of care in culture, as ethics and practice. She is the author of The Museum as a Space of Social Care (2021)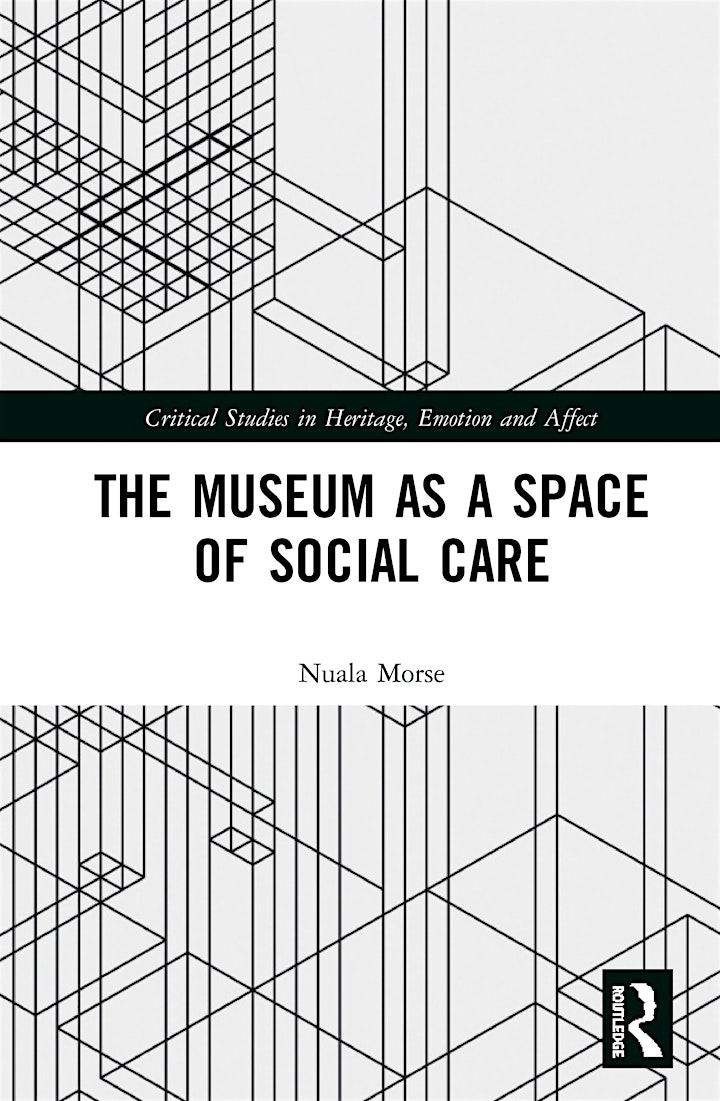 Organiser of The Museum as a Space of Social Care: Virtual Book Launch