THE MUSIC ROOM - Films of 1958

Tuesday, November 29, 2016 at 8:30 PM (GMT)
Event Details
FILMS OF 1958

THE MUSIC ROOM

Dir.: SATYAJIT RAY

As credits roll, the opening shot of Jalsaghar, Satyajit Ray's study of fading Bengal aristocracy, social self-delusion, and pride, mesmerizes. In a pitch-dark room, only a heavy, ornate, grandiose chandelier is visible. The thing sways, like an erratic pendulum. The camera approaches gradually, until the gleaming fixture fills the screen. A dissolve replaces the image with a tight closeup of the pudgy face of a man, landlord Biswambhar Roy, from which the camera slightly withdraws. He is seated on his terrace. The blankness of his expression suggests eyes that have turned inward—not in contemplation, but nostalgia: Roy gluts on memories of wealth and position.
Roy's lands are being eroded by the river they embank. It is the late 1920s or early 1930s, and Roy is last in the line of feudal landlords that flourished in the previous century. In defiance of his reduced, indeed untenable, existence, Roy throws lavish parties—recitals in his jalsaghar, that is, music room. Much of the film is a flashback demonstrating his addiction to these ostentatious presentations that, indirectly, cost him the lives of wife and son. Despite his resolution to discontinue the events as a result, he takes them up again, both to take up where he left off and to fill the void of his loneliness.
Ray's film, highly analytical, takes up the collision of native and British colonial influences in modern India. A neighbor, a usurer, is insulted to Roy's detriment when Roy declines his invitation to a social event. Roy disdains the new order in which the neighbor participates and shuns the genuine wealth of this rival in order to cling to the delusion of his own continuing status. But the poetry of the film is what matters most: a spider that Roy sees crawling down his portrait.
-Dennis Grunes
.

FILM STARTS AT 8.30 PM
100 mins

Please do not eat in the cinema
 .
Please DO NOT book a seat if you are not sure of your availability! Seats are limited and each booking reduces the number of seats available to others. If you cannot attend, please cancel your reservation as soon as possible by going to "MY TICKETS" on the email from Eventbrite: this will release your seat to someone else...
If the film is SOLD OUT, there will be an automated waiting list, which will contact you if/when a seat becomes available.

Upon leaving the cinema, please make a donation towards our running costs and support your club.  Thank you!

When & Where

Sands Films Cinema
82 Saint Marychurch Street
SE16 4HZ London
United Kingdom


Tuesday, November 29, 2016 at 8:30 PM (GMT)
Add to my calendar
Organizer
Sands Films Cinema and Events
Sands Films is a busy film studio and production facility set up in an 18C warehouse
in Rotherhithe since 1975.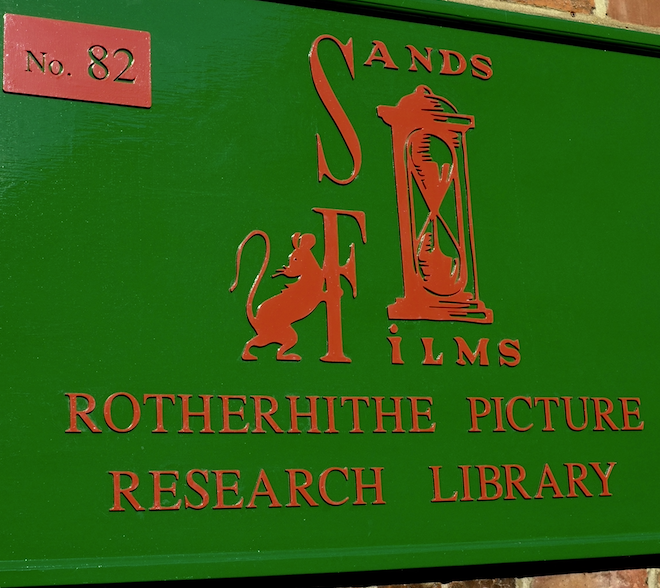 In 2005 Sands Films started a Cinema Club in its screening room.
The popularity of these weekly sceenings has triggered more screenings and events open to the public.
All bookable events or screenings are listed here:
CINEMA CLUB
ANGLO-RUSSIAN CULTURE CLUB
LIVE STAGE STAGE PRODUCTIONS
CONCERTS
Most screenings are free but donations are welcome: the loo paper, the business rates and the power all still have to be paid!
Live events have a charge to pay performers.
To join the weekly mailing list:  http://eepurl.com/h8aTE
Private and corporate events can also be booked.
THE MUSIC ROOM - Films of 1958