After several successful meetups in May, I decided to do another one this summer, a social gathering to unwind with like-minded sisters.
About this event
As-salamu alaykum my beautiful Sisters. I'm Sarah :) If you're reading this you may be feeling like I did in COVID, I was struggling and hit a low, then re-evlauating my life, social circle and decided to find like-minded Muslims to connect with. I searched for events, I wanted a place where I could feel at ease, be myself, or find a host or group that made me feel like I belonged. Plus life's too short, I wanted to have a laugh and not feel judged, especially in these uncertain times, but nothing. As a result I decided to create this meetup, with events where all sisters are welcome and feel supported. Welcome to my Muslim Sisters Walk and Talk.
Summary
As we start to get outdoors, re-evaluate life, reconnect with family/friends and reflect it got me thinking... it's the perfect time to make new friends, share the ups and downs, empower each other, and have a community of lovely Muslim Sisters to unwind, relax with good company and have a good laugh.
COVID has been tough for everyone, whether you have been through a tough time or just need a social break from working or looking after the family, The Muslim Sisters meetup is here to comfort, support, and make you smile. A place for Sisters who aren't afraid to be themselves, care for others, want to unwind, push themselves personally, where you feel loved and welcomed.
‌I'm looking to build a friendly community of selfless Muslim sisters, a support network. You are in safe hands, we don't judge, gossip, backbite, or care if you are rich or poor. All Muslim sisters from all different backgrounds are welcome.
‌It's a community of honesty, transparency, respect, and safety. If you have hidden agendas, judge others, or don't respect other's views, please do not register.
Want to know more?
We will have an ice breaker so you can all get to know each other
Chat with the sisters over coffee, a sit-down, and enjoy the sun
And a little walk and talk :)
Little About Me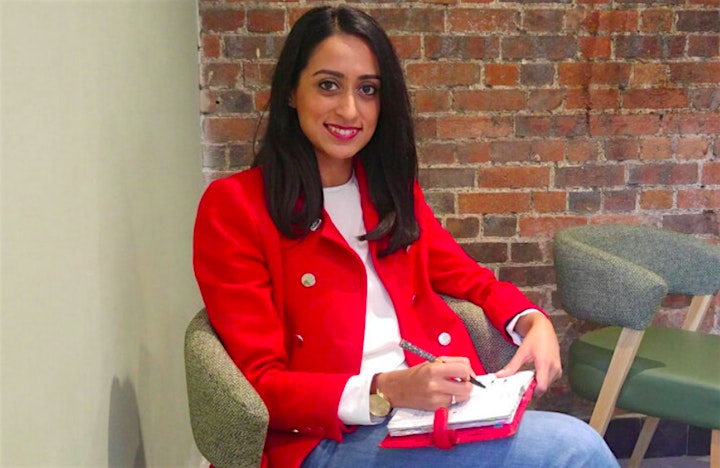 I'm an Award-Winning Business Mentor and Digital Maketing Specialist, and I've hosted many conferences, workshops, and meetups for business and always felt like something was missing. As I focused on my work, my personal life suffered. I didn't have meaningful connections and friendships when I needed it the most, I give and I need support too, eventually, I hit rock bottom in lockdown. To top it off, I noticed there wasn't a support network for modern-day Muslim sisters, so after working around non-Muslims I'd love to meet some amazing sisters and I am sure you would too.
After all, we all need balance in life, time for ourselves and C19 had made me realise us sisters need to be surrounded by other sisters to be happy, a healthy social life beyond family and career. We are Muslims and humans at hearty who need connection and community.
Come join me, be a part of a community of sisters who will make you smile, laugh and cry (with joy).
Join Us
Whether you are a professional, busy mother, or just looking to make new friends, join us for our monthly walk and talk meetup in London.
We will meet at a meeting point which will be disclosed after registering to ensure the safety of all attendees.
All women are welcome, yes, all backgrounds and religions.
Please note: The organiser holds the right to cancel any sister's ticket for this event or in the future if members do not adhere to the rules of respecting each other or attending for sales promotions tactics.