Multiple Dates
The Mystery of Nelson's Stolen Diamonds: Portsmouth Treasure Hunt Adventure
Turn the historic streets of Old Portsmouth into the world's largest escape room with this self-guided treasure hunt adventure!
About this event
'The perfect blend of Portsmouth, puzzles, and history!'
Discover tales of drunkenness, murder, and treason as you hunt the historic streets & taverns of Old Portsmouth for a mysterious diamond thief in this self-guided treasure hunt adventure!
Solve a range of cryptic clues including word games, maths puzzles, and hidden objects, as you unravel the historic mystery and discover the identity of the infamous Portsmouth diamond thief!
Story:
On Horatio Nelson's last day on dry land before joining his ship to fight in the Battle of Trafalgar, he stored a valuable diamond necklace in a chest in one of Portsmouth's many taverns for safekeeping. That night, the tavern was broken into and the necklace was stolen. You must solve the clues, eliminate suspects, and return to the scene of the crime to get to the bottom of this historic mystery. This treasure hunt is the best way to see the key historic sights of the city, visit its most atmospheric taverns, and soak up true local stories of its most notorious characters and places.
Start any time you like... simply collect the treasure hunt activity book from The Dolphin pub in Old Portsmouth and away you go!
Includes: 
- A 44-page colour activity booklet containing all puzzles, clues, and maps.
- 15% off food & drink in The Wellington pub.
- 10% off food & drink in The Dolphin pub.
- 5 traditional pubs en route.
- Packed full of amazing local history stories. 
- Walking distance: 3km
- Duration: 2-3 hours
Please be aware that if you wish to eat at any of the venues, it is advised that you book a table in advance, as seating is limited due to the current Covid-19 restrictions.
How to book:
This is a self-guided tour, the 44-page guided activity booklet can be collected from behind the bar @ The Dolphin pub at any time between 12pm and 8pm when showing your payment receipt: 41 High St, Portsmouth PO1 2LU. 
Pub opening hours: 12pm until 11pm everyday. 
Drinks not included. 
Good luck in completing the mystery!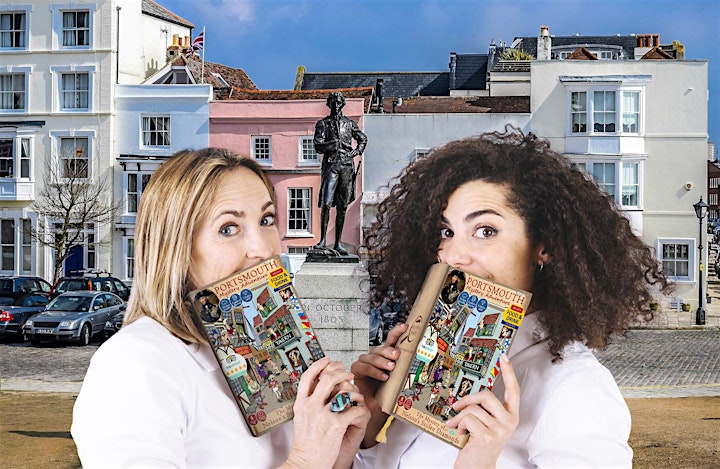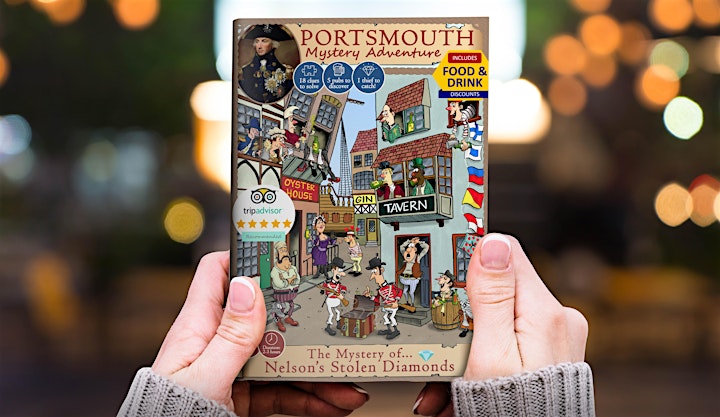 Organiser of The Mystery of Nelson's Stolen Diamonds: Portsmouth Treasure Hunt Adventure