Traditional Sufi Qawwali / Songs of the Mystics
About this event
Traditional Sufi Qawwali / Mystic Songs
Saami Brothers are a group of accomplished vocalist and worthy custodians of the Traditional Qawwali as exemplified in Khyal of the performance Hazrat Ameer Khusrau and Ustad Tanras Khan Sahab - of the Delhi / Qawwal Bahche Gharana.
The group are the sons of the much acc laimed Maestro Ustad Naseeruddin Saami. They are well - versed in several classical genres, currently performing as a traditional (Riwayati) Qawali group
Saami Brothers grew up in a family with rich musical heritage, referred to as Qawal Bachcha Delhi Ghara na. The lineage of this gharana goes back around 800 years, all the way back to Saamat Bin Ibrahim, a principal student of Hazrat Ameer Khusro.
From an early age, they were blessed to have been taught the intricacies of classical music by late Ustad Munsh i Raziuddin Khan, late Ustad Nizamuddin Saami, and Ustad Naseeruddin Saami.
Ustaad Naseeruddin Saami has been awarded Tamgha - e - Imtiaz and Pride of Performance awards for his efforts in keeping the classical music tradition alive and closest to its original form.
Saami Brothers' maternal grand father Munshi Raziuddin Qawal was also an internationally renowned performer and has one of the 5 main roads named after him in the traditional Qawal neighbourhood.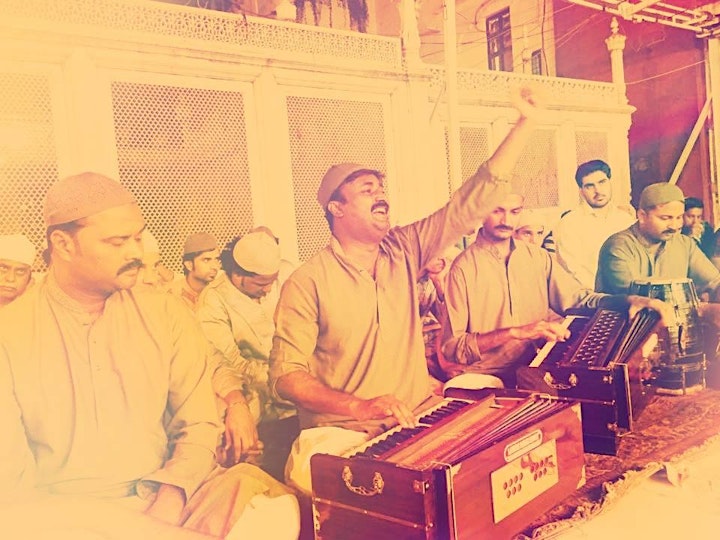 Organiser of THE MYSTIC TRADITION - SAAMI BROTHERS QAWWAL / TRADITIONAL SUFI QAWWALI
Sama Arts Network is one of the UK's oldest and most influential arts organisations in the genre of traditional and contemporary South Asian arts, Orchestral, Jazz and World Music. Since 1977, Sama and its associate bodies have together presented more than 1,250 events with acclaimed artists from around the world. Current Work in progress: Archiving: 1,250 events, 3,000 artists 150 venues 400 albums 3,500 hours of music and film footage covering 40 years of work from 1977 – 2016 to coincide with A new Website, a book and a documentary.
www.sama.co.uk
info@sama.co.uk